This is a fun activity to do with your family on Christmas Eve or during any family Christmas party. It is an immersive experience that emphasizes the true meaning of Christmas. We decorated the church to look like Bethlehem, but you could do this in a room in your home. We wore Biblical costumes, ate foods that might have been found in Bethlehem, and pretended to be people who lived back then. Everyone can join in singing the songs, or you can assign individuals to sing. Below you will find a pdf file of the script you can download and print. Enjoy. And Merry Christmas!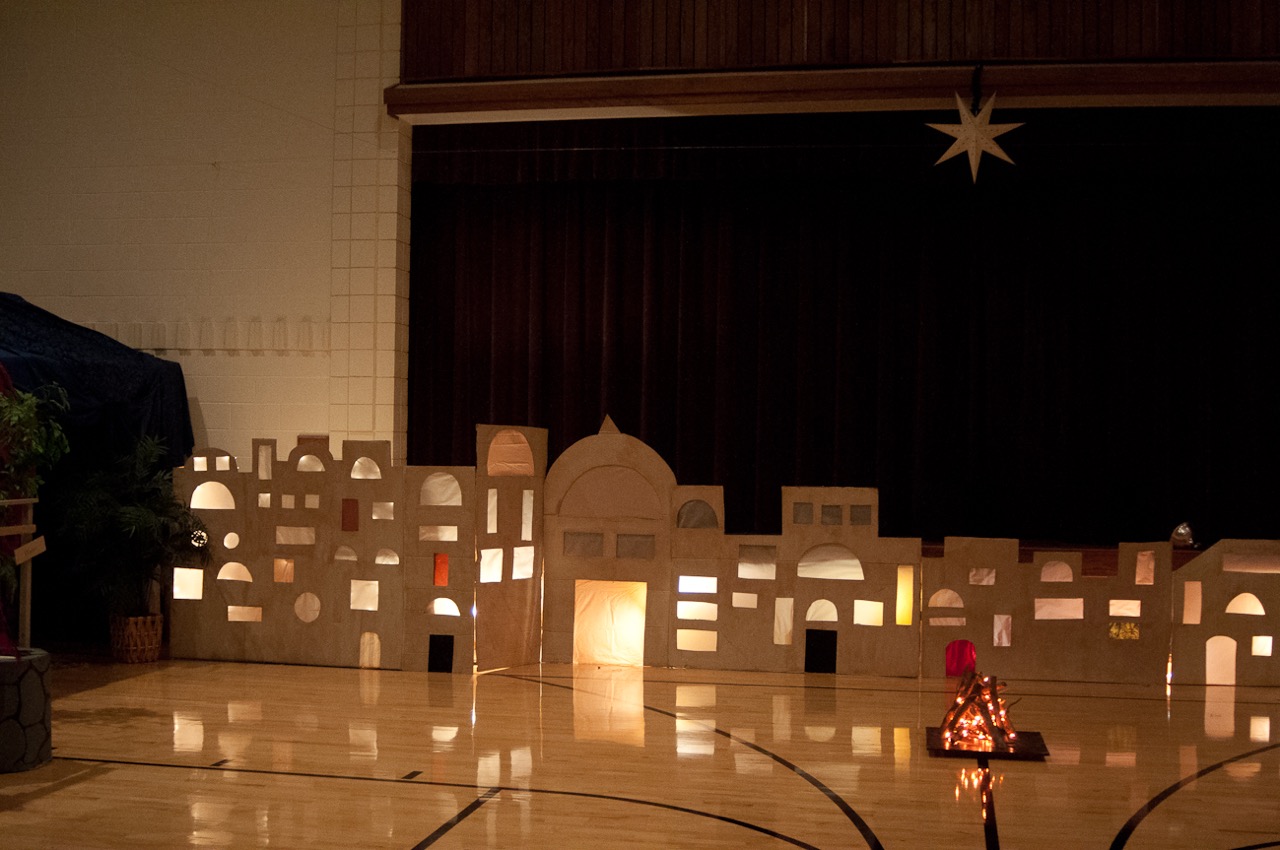 Back to Bethlehem Presentation 
Narrator 1: Tonight like every other night for hundreds of years, we wait for the Messiah. As children of Israel, we have been scattered and hated and oppressed. The Babylonians destroyed our city, slaughtered our people, and took us captive. By the goodness of God, we have returned to the land of our inheritance, but now we live under the cruel hand of the Roman Empire. We are here in Bethlehem because we have been commanded to pay our taxes to Caesar the Emperor. Was there ever a greater need for the Messiah?
Narrator 1: We watch eagerly for the signs of his coming. Many prophets have foretold of Christ to a waiting Israel. Listen to the words of the prophets.
Narrator 2: Behold, a virgin shall conceive, and bear a son, and shall call his name Immanuel.
Narrator 3: For unto us a child is born, unto us a son is given; and the government shall be upon his shoulder; and his name shall be called, Wonderful, Counselor, The Mighty God, The Everlasting Father, The Prince of Peace.
Narrator 4: And thou, Bethlehem, which lieth in the land of Judea, in thee shall be born a prince, which art not the least among the princes of Judea; for out of thee shall come the Messiah, who shall save my people Israel.
Narrator 1: And so we wait and pray that the Messiah will come and deliver us.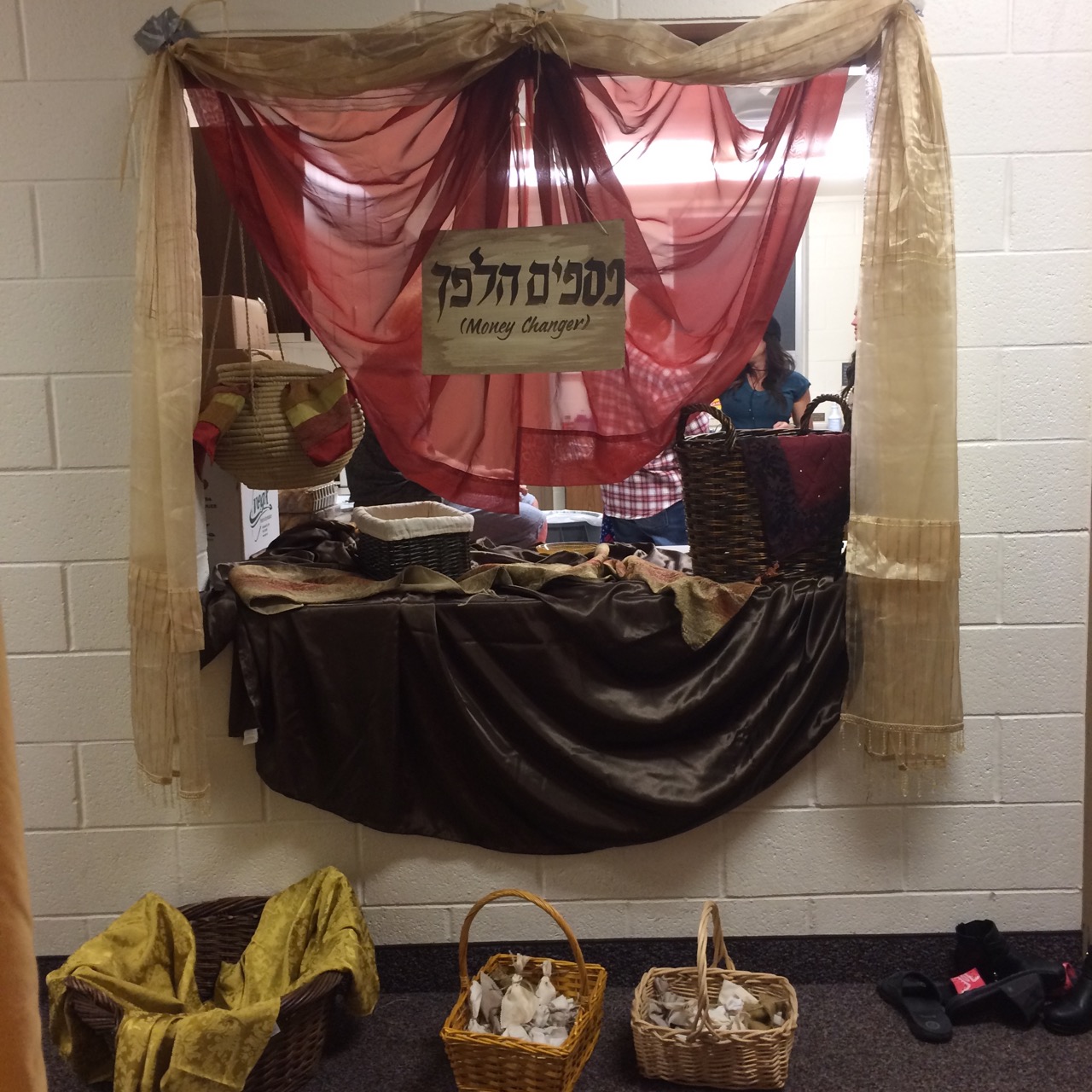 (Lights dim further and we hear strains of Silent Night from someone in the crowd as we watch Mary and Joseph walk through the crowd to the inn.)
Narrator 5: And it came to pass in those days, that there went out a decree from Cæsar Augustus, that all the world should be taxed. And all went to be taxed, every one into his own city. And Joseph also went up from Galilee, out of the city of Nazareth, into Judæa, unto the city of David, which is called Bethlehem, because he was of the house and lineage of David, to be taxed with Mary his espoused wife, being great with child.
(Joseph and Mary walk through the crowd. Pantomime of inn. Mary and Joseph exit.)
Narrator 5: And there were in the same country shepherds abiding in the field, keeping watch over their flock by night.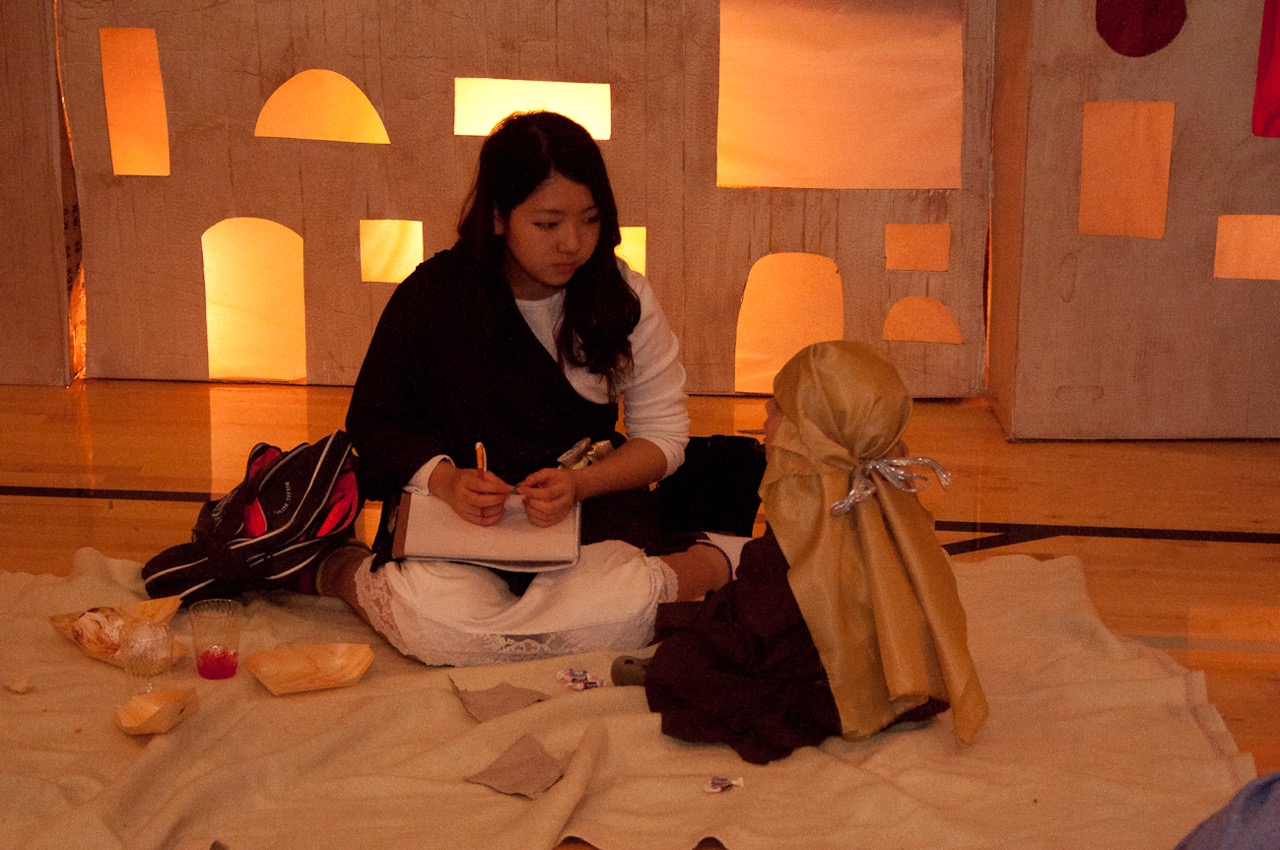 (Angel appears.)
Angel: Glory to God in the highest, and on earth, peace. Good will toward men. Fear not: for, behold, I bring you good tidings of great joy, which shall be to all people. For unto you is born this day in the city of David a Savior, which is Christ the Lord. And this shall be a sign unto you; Ye shall find the babe wrapped in swaddling clothes, lying in a manger.
Song: Angel's We Have Heard on High
Shepherd #1: Let us now go even unto Bethlehem, and see this thing which is come to pass, which the Lord hath made known unto us.
(Star appears in the sky.)
Song: While Shepherds Watched Their Flocks by Night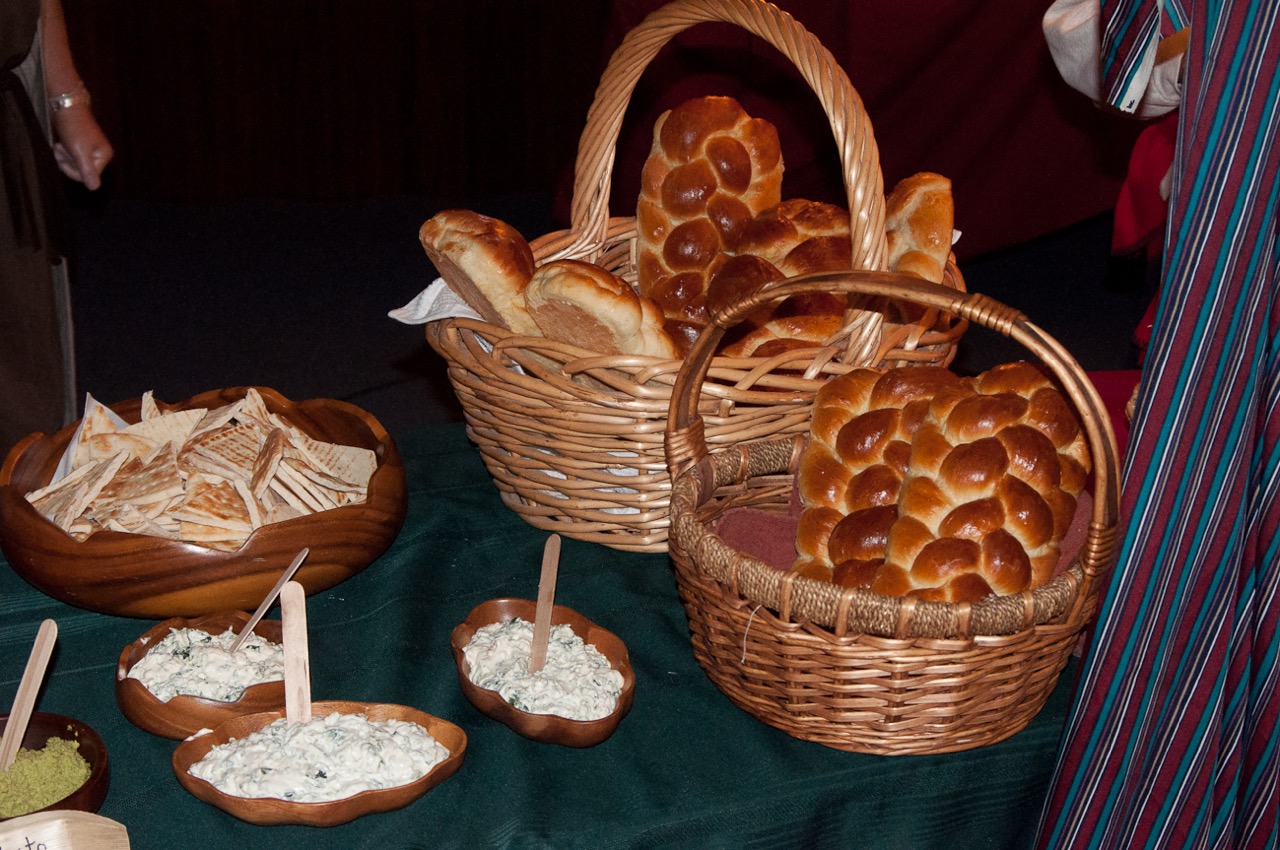 Narrator 5: And so it was, that, while they were there, the days were accomplished that she should be delivered. And she brought forth her firstborn son, and wrapped him in swaddling clothes, and laid him in a manger; because there was no room for them in the inn. 
(Lights come up on Mary and Joseph and the baby. Shepherds kneel beside the manger scene.)
Narrator 6: For God so loved the world, that he gave his only begotten Son, that whosoever believeth in him should not perish, but have everlasting life.
Narrator 1: On this holy night, we have been given the gift of God's Son, the greatest gift the world will ever know. What gift can we give him in return? What can we give that does not already belong to Him? Let us love him and serve his children with a broken heart and a contrite spirit. Let us never forget what he was sent here to do for us, and praise the name of the Lord forever.
Song: Silent Night