Happy New Year!
Recently, I was reading in the scriptures and happened upon one of my favorite passages.
1 Corinthians 13
4 Charity suffereth long, and is kind; charity envieth not; charity vaunteth not itself, is not puffed up,
5 Doth not behave itself unseemly, seeketh not her own, is not easily provoked, thinketh no evil;
6 Rejoiceth not in iniquity, but rejoiceth in the truth;
7 Beareth all things, believeth all things, hopeth all things, endureth all things.
8 Charity never faileth: but whether there be prophecies, they shall fail; whether there be tongues, they shall cease; whether there be knowledge, it shall vanish away.
13 And now abideth faith, hope, charity, these three; but the greatest of these is charity.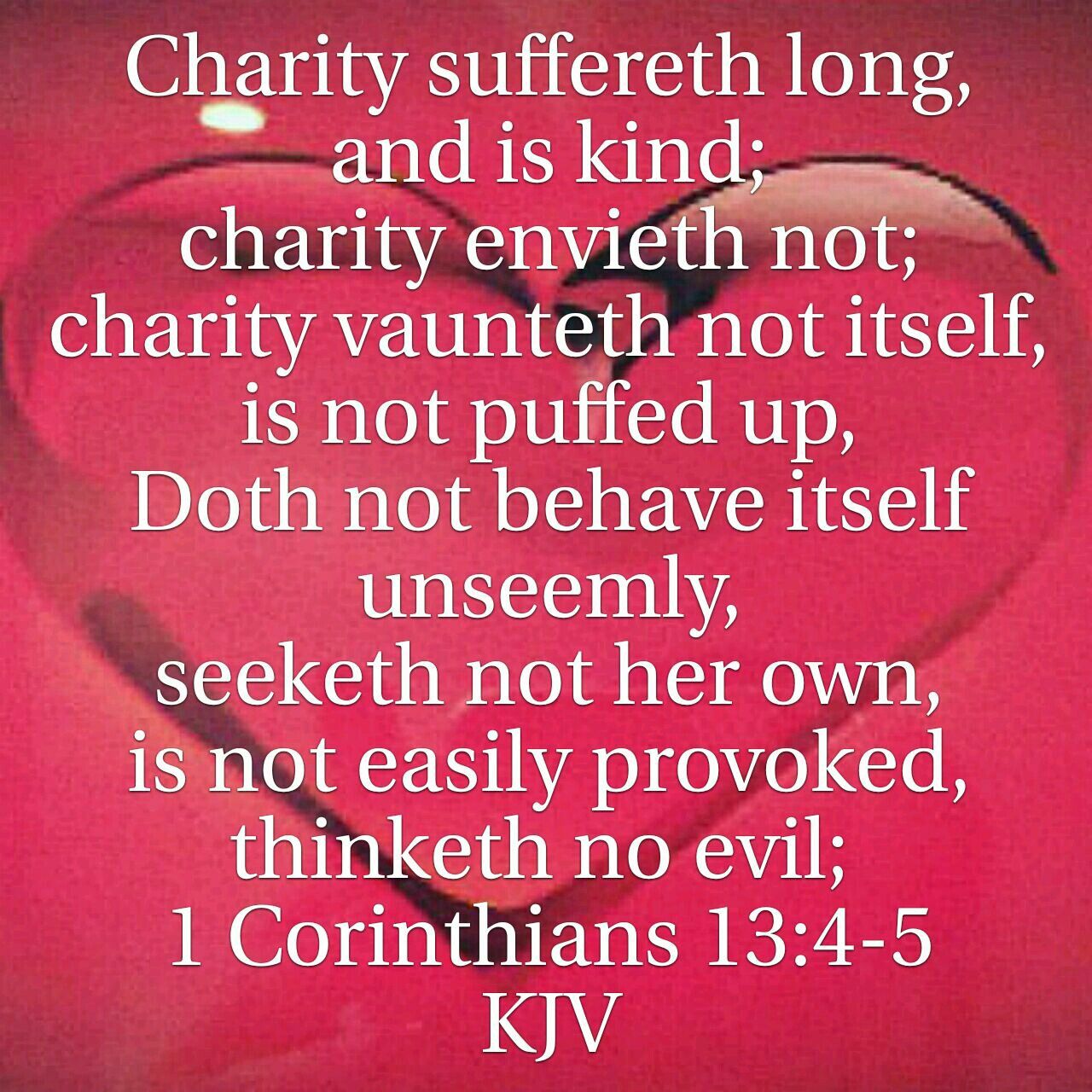 Charity to me means pure love–the pure love of Jesus Christ. Why is charity greater than faith and hope? Is love truly the greatest attribute we can develop? Paul mentions thirteen attributes of charity. After reading this passage again, I decided that I would like to take the whole year for an in-depth study of these attributes of charity and apply them more faithfully to my life along the way.
So, every month on this blog, I am going to discuss the attribute of charity I will be working on, along with my thoughts on that attribute. Then at the end of the month, I will share what I've learned and new insights I've gained. Each month, I would love to hear from you in the comments. There is so much life experience among us, I'm sure we can all learn a lot from each other.
Here's my schedule. I hope you'll join me.
January: Charity suffers long
February: Charity is kind
March: Charity doesn't envy
April: Charity doesn't vaunt itself, is not puffed up
May: Charity doesn't seek her own
June: Charity is not easily provoked
July: Charity thinks no evil
August: Charity doesn't rejoice in iniquity but rejoices in the truth
September: Charity bears all things
October: Charity believes all things
November: Charity hopes all things
December: Charity endures all things
And now, on to January: Charity Suffers Long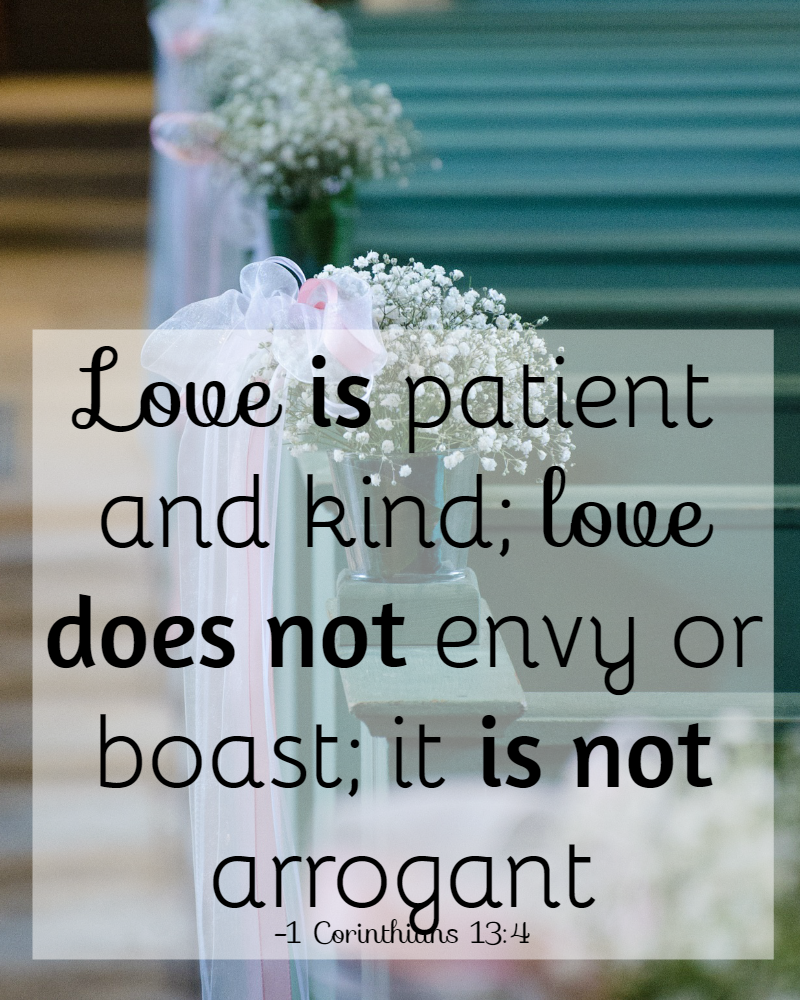 "Suffers" is an interesting choice of words in this passage. "Suffer" can mean to feel pain or discomfort. It also means to bear or to permit or to tolerate. If you reverse the two words, you get "long-suffering," which means showing patience in spite of troubles. How do these definitions relate to love, and in what ways can I "suffer long"?
I'll be working on these questions this month and finding ways to "suffer long" in my relationships and my faith. I hope you'll be thinking about what "Charity suffers long" means. I would love to hear your insights on January 25 on this blog.
Happy New Year!