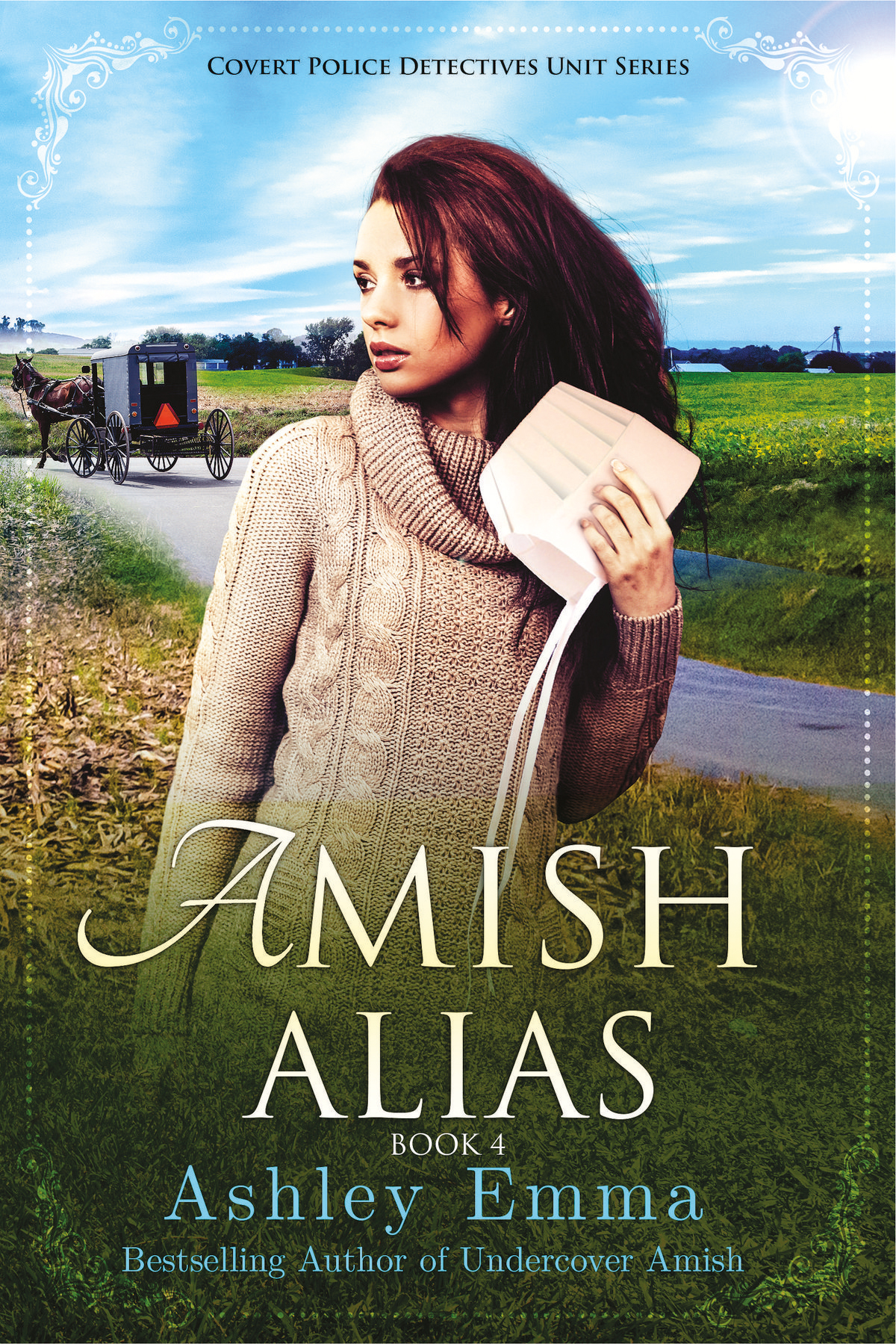 Amish Christmas Miracles is almost here. If you haven't preordered your ebook copy for 99 cents, there is still time before the price goes up to $9.99 on November 15! Preorder at BarnesandNoble.com or Amazon.com. You are going to love it!
It is my pleasure to introduce the last of the authors participating in the Amish Christmas Miracles Collection.
Ashley Emma wrote her first novel at age 12 and published it at 16. Since she was a young child, she knew she wanted to be a novelist, and she wrote several novels in high school. Now she's a full-time author of over 20 books and a stay-at-home mom to her three young children.
Ashley has a deep respect for the Amish. When she was 20, she stayed with Amish families in Unity, Maine, where she did her research.
Her bestselling book Undercover Amish was a finalist in the Maine Romance Writers competition in 2015. Its sequel Amish Under Fire was a semi-finalist in Harlequin's So You Think You Can Write competition, also in 2015.
Download free Amish books at www.AshleyEmmaAuthor.com.
Here is one of Ashley's experiences with the Amish when she was doing research for her books:
"Approaching destination," announced the GPS. "Your destination is on the left." So we were in the right place. We were nearing the Amish community of Unity, Maine. To the left of us was a gray house with white shutters. I had always thought Amish houses were black and white. That's what I had seen in movies. Already I learned something, and we hadn't even reached our destination yet.
We found Caleb's community store at the next driveway over and pulled in. "Is this it?" I wondered out loud.
The store resembled a log cabin. It had a metal roof, and there was a large assortment of wooden furniture and bird feeders on the porch. Behind the store were two houses surrounded by wide fields with horses.
I looked around, got out, and followed Mom into the store. A friendly black and brown dog greeted us on the porch. We entered the store and the first thing I noticed was that it was so…eerily quiet. No music played. There were only two other customers in the store.
I never noticed before how much music makes a difference in a public place. I guess I'd grown so used to excess background noise from TV and radio that I usually didn't notice music in stores.
But I noticed its absence in this one.
We approached the young man at the counter, whom Caleb had said would help us. The young man, Louis, said he knew I was coming once I told him my name. Caleb had told him about me.
"How long have you been talking to Caleb?" Louis asked.
I wondered why he asked, but didn't question him. "A few times on the store phone over the last few weeks."
"It's not the store phone," he said. "It's a phone the community shares. Anyway, did Caleb tell you he had a new baby girl a week ago?"
"No," I answered. "How many children does that make?"
"Nine," Louis answered. "He has eight girls and a boy."
"And I thought six was a lot!" exclaimed my mom.
People always tell us that six children is a lot. To us, it's just family. I couldn't imagine it any other way. I looked forward to meeting Caleb's family. It would be nice to be with a large family again. We asked Louis a long string of questions, starting with whether church was tomorrow.
"Church is every other week, and Sunday School is on the weeks that church is not on. Tomorrow there will be Sunday School, which is like church for everyone, but the service will be from 9 a.m. to 11:30 a.m. There would be a lunch after, and you are certainly welcome to stay. Everyone brings food to share." He also said the service would be held in English, to our relief, and that church services are usually about three hours long.
Three hours?! Wow. I willingly go to church almost every week, but our services are only about an hour and a half long. At least this Amish service would be in English. I was actually excited to go to church to see what it was like.
I realized Louis was wearing clothes that did not look Amish. He had on a black zip-up vest and a shirt with buttons on it. I thought the Amish did not wear buttons. I had read that in a book.
Maybe he was not Amish. I asked him if he was, and he said yes.
Oh no, they wear clothes that aren't old-fashioned. I hurried out of the store and went inside the car. Mom followed.
"These are the only clothes we brought. They wear modern clothes! We are going to look so stupid!" I said.
Then Mom began to laugh.
"It's not funny!" I wondered what we should do and even briefly considered driving back to the nearest town and buying some clothes.
Before I made a decision, I remembered I told my best friend, Kate, I would call her when we arrived. I called, but she didn't answer, so I left a message.
"Hi, Kate. We are here, and we are wearing long dresses and they wear modern-looking clothes. My mom won't stop laughing because we didn't bring clothes that we usually wear. They are going to laugh at us!"
My mom laughed even harder.
Just then, a pony wagon rolled by with a few women on it. They wore long dresses, somewhat like ours, along with head coverings!
"Oh, never mind!" I said, still recording a voicemail message. "We just saw a bunch of ladies go by, and we'll fit right in. Sort of." I hung up, and we went inside the store again.
"Are we dressed appropriately?" my mom forwardly asked Louis.
He chuckled. "You will be fine," he said. "We understand you are not Amish, so you can even wear your regular clothes and we wouldn't mind, but with those clothes you will blend in."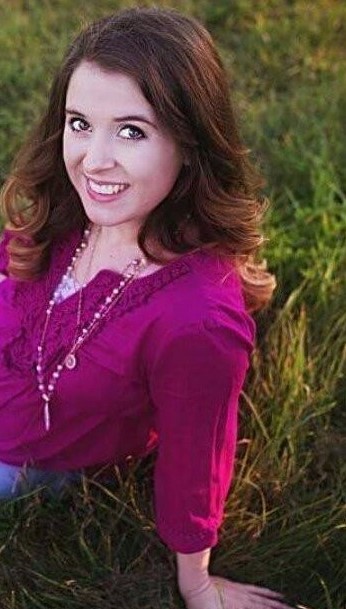 I sighed in relief. "So, is that Caleb's house over there?" I asked Louis, gesturing toward the gray house next door that we had seen earlier.
"No, Caleb's house is that way, behind the store." He spoke while organizing some things on the counter.
I went to the closest window and looked out. It was set far back into a field, on the edge of the woods, and had a very long, unpaved driveway. The house was tan and had a maroon metal roof. There were no shutters, and of course no power lines. There was a large, tall metal pipe coming out of the roof, like a chimney. It was a very nice, large house. And I had been expecting a small black and white house with an outhouse.
Just as we started talking to Louis again, my phone rang. I wondered if he thought that was rude. I knew it was Kate calling, so I went outside to talk to her.
"I just got your message. It was hilarious!" she exclaimed.
I told her about the store and how we had asked Louis several questions, and I described Caleb's house. Then I went back inside the store, and my mother and I sat down in handmade rocking chairs from Lancaster County, Pennsylvania. I looked at a bookshelf next to us and read the titles. One of the books was the German Ausbund, or songbook, and I looked through it to see if I could understand any of it, but I only understood a few words. I tried to teach some German to my mom. She speaks French fluently, since my family is French (despite the family connection, I speak next to none), but she doesn't know any German.
It didn't matter, though. We would get by while we were here.
A little later, a man came into the store with a teenage girl who wore a long dress and prayer kapp, or white head covering that resembles a bonnet. They walked toward us, smiling.
This had to be him. "Are you Caleb?" I asked him.
"Yes, I am. It is nice to meet you, Ashley." He shook my hand then introduced us to the girl, his daughter Beth, who was fifteen. I introduced my mom to them.
"Sorry about the wait," he said. "We had to finish installing the toilet in the building where we will be having church tomorrow."
Oh, good. They had indoor toilets!
"It's okay. We kept ourselves busy and asked Louis a lot of questions. He was very patient with us," my mom said and smiled at him.
"Good. All right, let's go."
As we walked outside, my mom offered Caleb and Beth a ride in her car, but they said they would rather walk. So we got in the car and attempted to drive up the driveway, which was extremely slippery. Our car barely made it up. I didn't know how Caleb and Beth walked the whole way without falling.
An adorable little girl in a prayer kapp watched from the house's front window as we approached. We parked, grabbed our bags, and went inside the house. It had taken us so long that we pulled in right after Caleb and Beth reached the house.
And so our Amish adventure began.
You can find out more about Ashley and her books at: