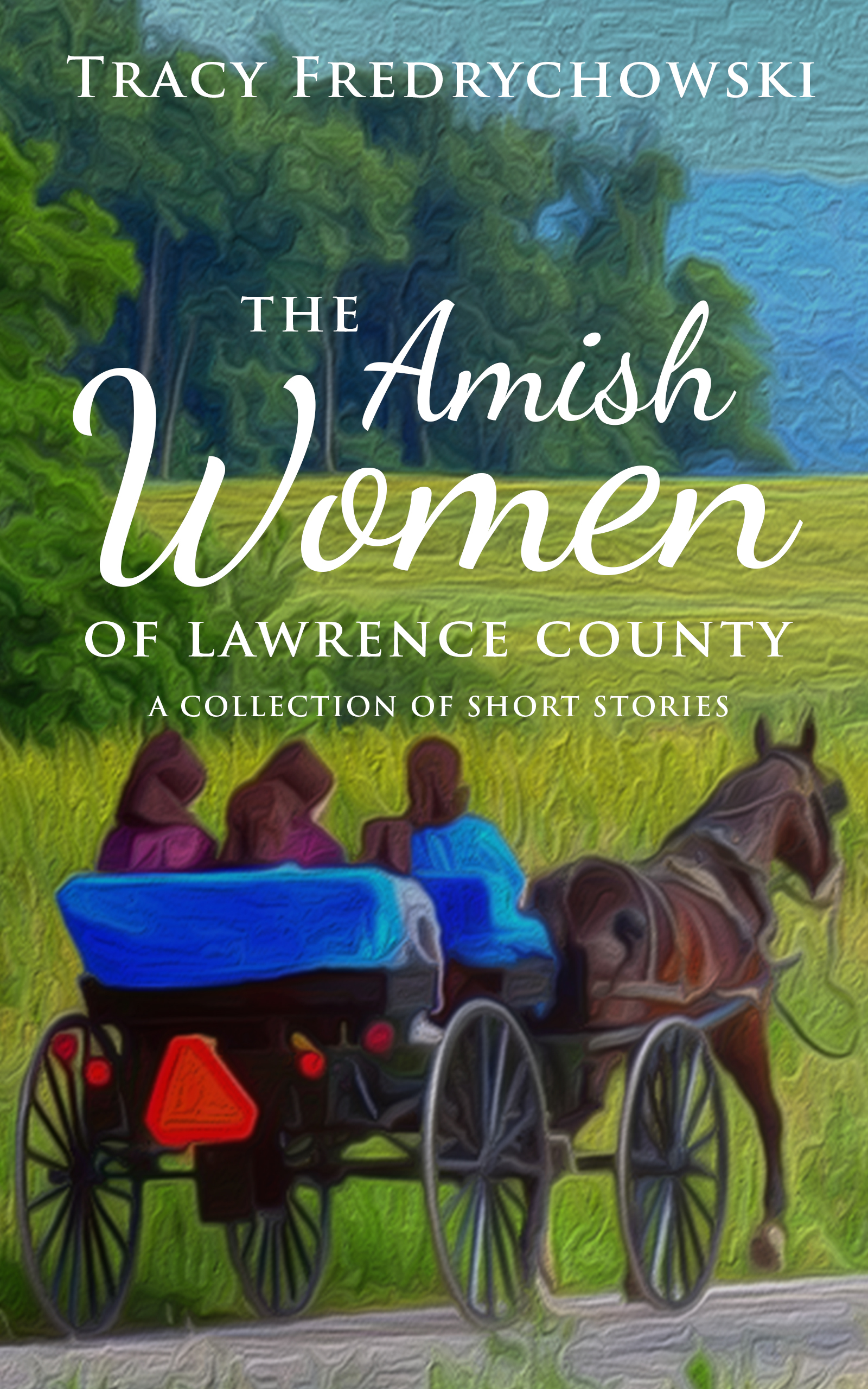 Amish Christmas Miracles is coming. If you haven't preordered your ebook copy for 99 cents, there is still time before the price goes up to $9.99 on November 15! Preorder at BarnesandNoble.com or Amazon.com. You are going to love it!
It is my pleasure to introduce another author participating in the Amish Christmas Miracles Collection.
Tracy Fredrychowski is a country girl, author, homesteader, business owner, and has a passion for the simpler side of life.
Growing up in Northwestern Pennsylvania, she spent her childhood immersed deep in Amish Country. The clip-clop of horse and buggy woke her each morning, and at the time, she didn't know her neighbors were considered different.
Currently living in South Carolina, she spends the summers in Wisconsin, where she has the opportunity to visit many Amish communities in her travels. During those stops, she researches the communities and prides herself on writing Amish fiction that genuinely represents the Amish culture. She considers herself very fortunate to have made friends in some of those communities and values the information they share.
If you'd like to learn more about Willow Springs, the fictitious town where all of her stories take place, she invites you to download a copy of The Amish Women of Lawrence County, where you will meet many of the characters that call the sleepy little town, home. Download it here.
Here's Tracy, sharing her story of quilts and friendship: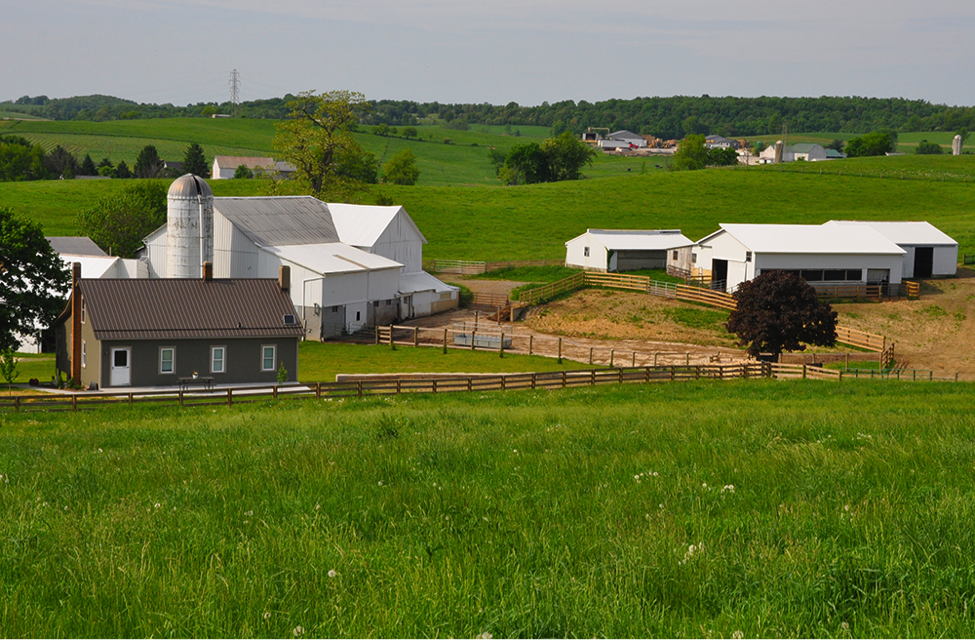 That's the way I saw it anyway on a warm summer day when I stumbled upon this little gem. Every year (except for this one), we make a long trip to Wisconsin to visit our son and his family. Along our way, my hubby satisfies my need for the simpler side of life by getting lost on the back roads of Amish Country. Last year we stumbled upon a Quilt Shop, and I made a friend for life. The young girl who waited on me was shy and had a hard time looking me in the eye. I am sure this fast-talking Yankee with a ton of questions made her nervous. In a bold move, I asked to speak to her mother, and she was not too shy to run off and find her in a split minute.
Long story short, the owner of this hidden quilt shop, and I have made fast friends. We exchange letters almost every week, and I help her sell her beautiful creations through my website and on Etsy. That alone was not an easy task as she had to get permission from the Bishop and her husband before she would allow me to advertise them. The attention to detail she and her daughters make in their quilts amazes me every time I hold one in my hands.
This particular quilt (Giant Dahlia) is one of her favorites and the one she made for me. Isn't it pretty?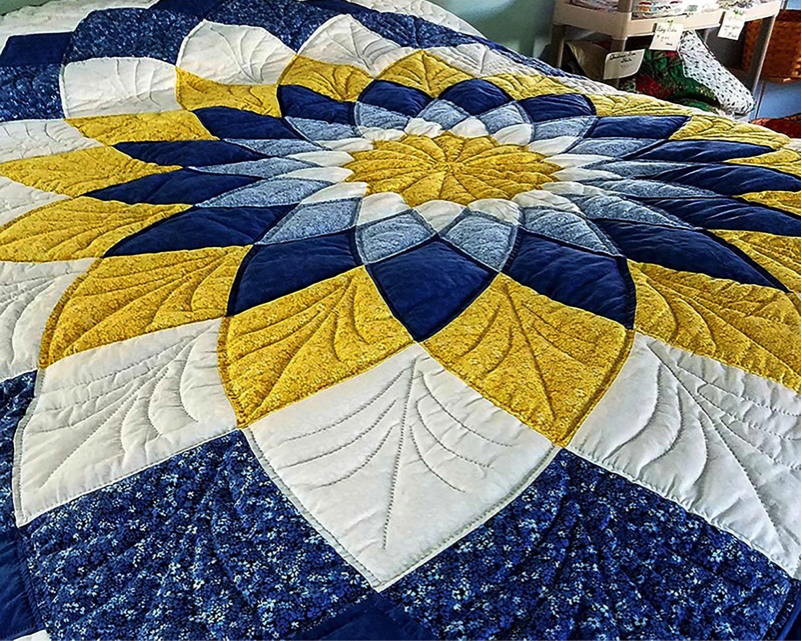 Through all of her letters, I've learned a great deal about her family and her outlook on life. She is very curious as to why people are so obsessed with their lifestyle. In her own words, she says. "We are just simple folk trying to make a living by working hard and loving the Lord."
I've had many friendships over the years, but the one I have with this Amish woman touches my heart. She is humble, honest, hard-working, and has a passion for the Lord. All of the same things I try to practice every day. You could say we are soul mates, just born in two different worlds.
Her life isn't so much different than mine. She gets up every day to take care of her family and does simple chores like baking bread and working in her garden. She spends Sunday in quiet reflection and has a passion for her grandbabies and young boys still at home. She looks forward to her husband coming in at night and wouldn't dream of going to bed without him. So you see, I've learned that she is a woman just like me, and even though I spend my workdays behind a computer and her behind a sewing machine, we are still the same. Two women brought together to form an unexpected friendship built on beautiful patterns of fabric and colors, making their way through life one day at a time.
Connect with Tracy on social media:
Facebook Private Readers Group
And don't forget to preorder your copy of Amish Christmas Miracles! Our collection of 14 Amish Christmas romances comes out November 10 for only 99 cents. But hurry! The price goes up on November 16! Order at BarnesandNoble.com,  Amazon.com, and Apple Books.