One of my mom's best side dishes is her au gratin potatoes. Some people call them funeral potatoes because they are a good dish to serve at a funeral. In Home on Huckleberry Hill, I had these potatoes on the menu when Mary Anne makes Jethro a special anniversary dinner. After Jethro goes fishing instead of staying home to celebrate their anniversary, Mary Anne decides that funeral potatoes were a very bad choice for an anniversary dinner. She skims all the melted cheese off the top and eats it without feeling one bit guilty.
But you won't want to miss the potatoes under the cheese. They are delicious. This is one of those dishes that doesn't really require a recipe. I just add things to taste–so here's my best effort at actually giving you a recipe.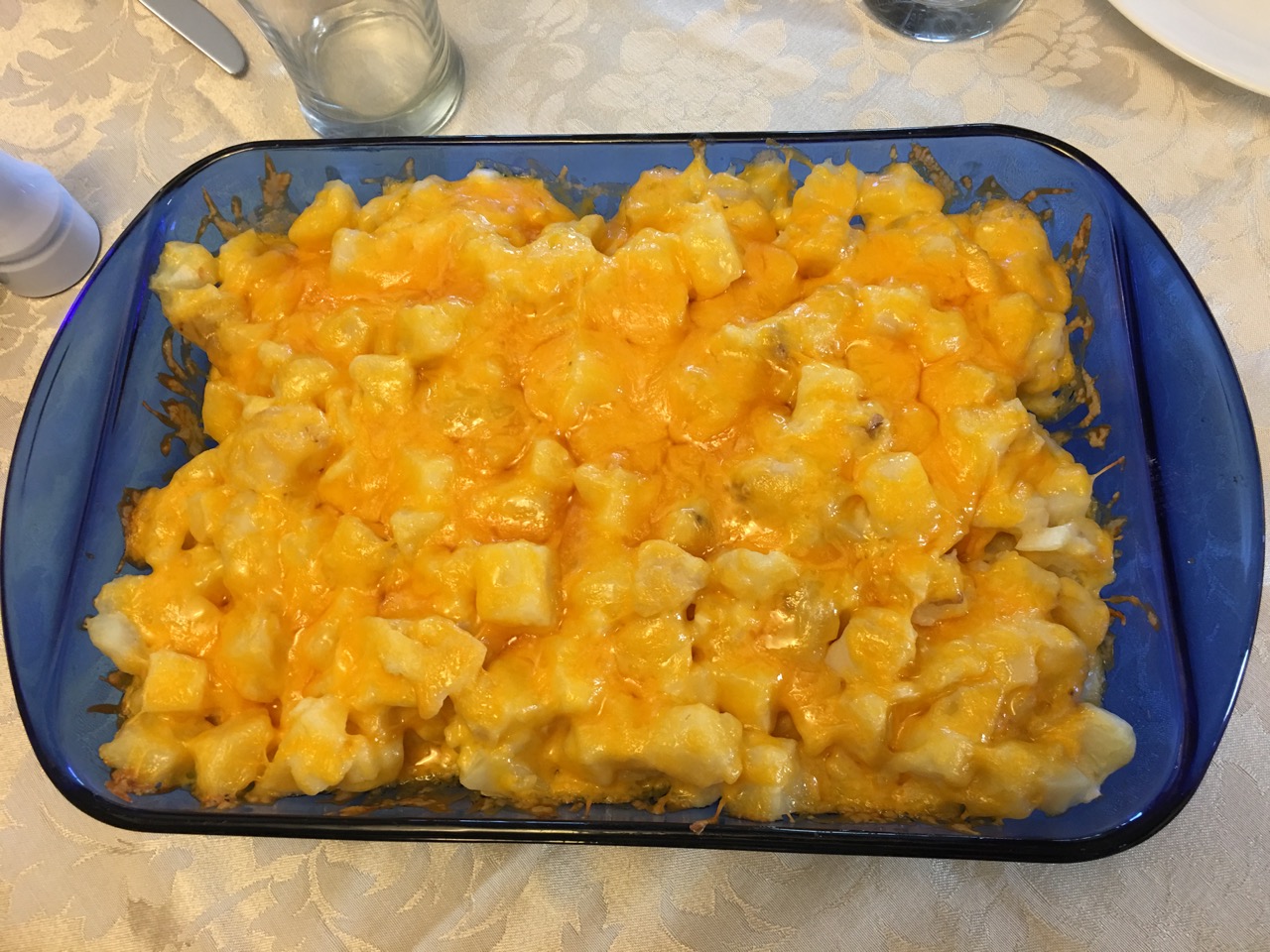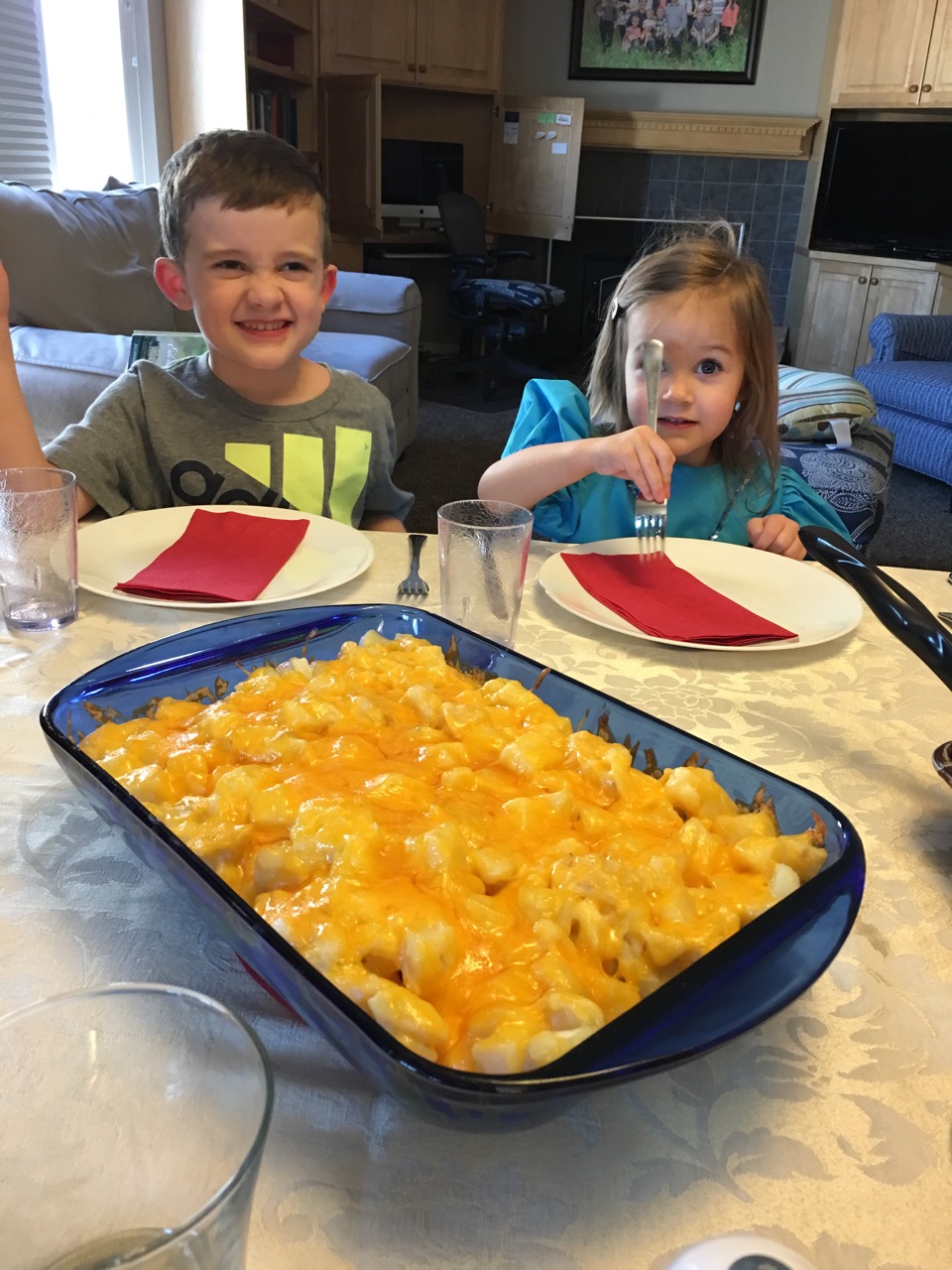 Ingredients
1 5-pound bag of potatoes (I prefer red potatoes, but russets work too.)
1 10 1/2 oz. can cream of chicken soup
1/2 of a white onion, chopped (You can do more or less onion or leave it out altogether)
1 cup milk (This is approximate. I pour some in and stir the mixture until it is sufficiently moist.)
Salt to taste
Garlic to taste
1 pound cheddar cheese, grated (I would advise against using pre-grated cheese. It doesn't melt well. You can use more or less cheese as you like. I like a lot of cheese.)
Instructions
Scrub potatoes and wrap in tin foil. Bake at 350 degrees until soft, about an hour to an hour and a half. Let cool.
Preheat oven to 350 degrees.
Peel potatoes (or leave peelings on if you prefer) and cut into bite-size squares. Place in a large mixing bowl. Add cream of chicken soup, onion, and milk. Stir well. Add more milk as needed to make the mixture moist.
Add salt and garlic to taste. Stir well.
Spread half the potato mixture into a 9x13 casserole dish.
Top with half the grated cheese.
Spread the remaining potato mixture over the cheese and top with the rest of the cheese.
Bake uncovered at 350 degrees for 35-45 minutes. Serve hot!