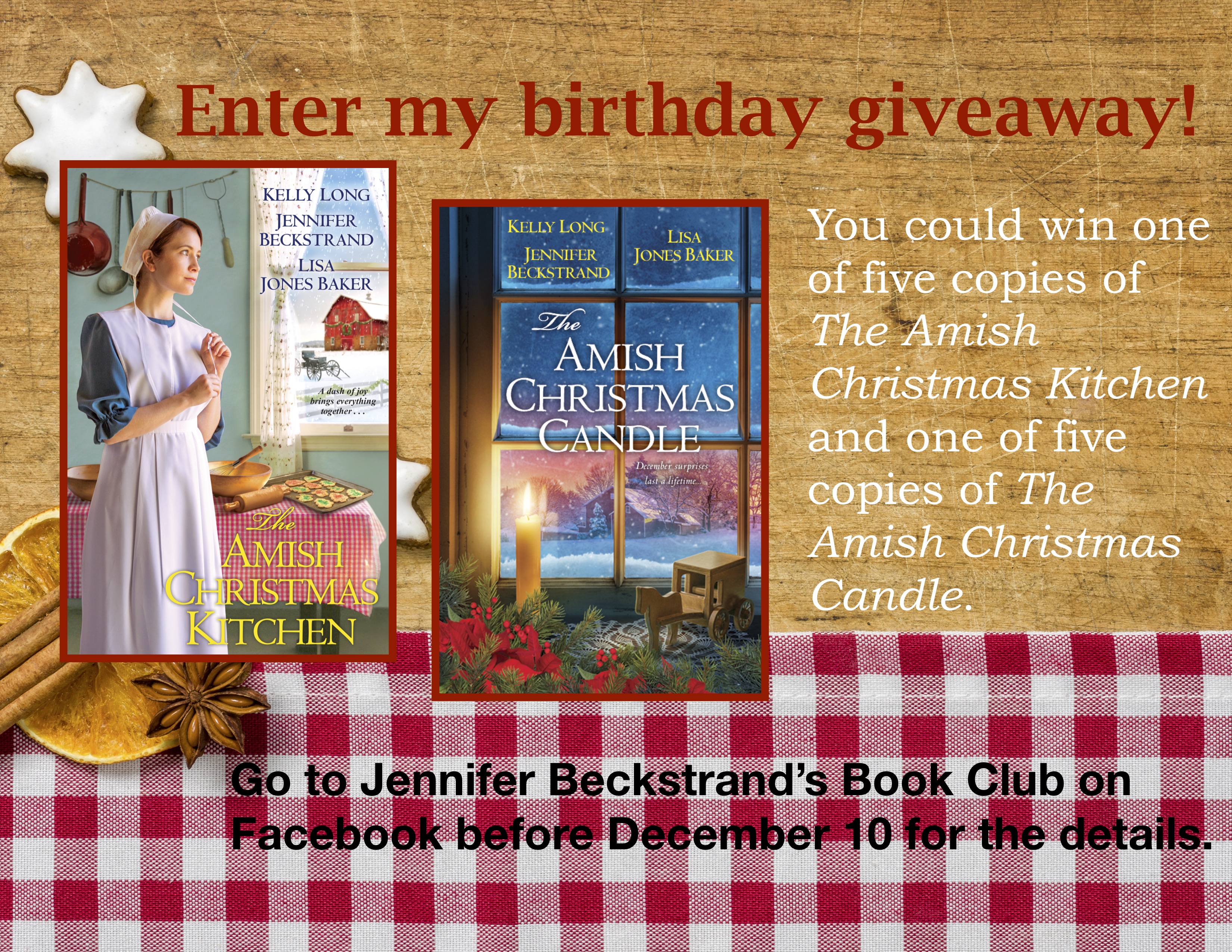 I'm celebrating my birthday with a giveaway!
On Monday, December 10,  I turn 55, and being the numerophile that I am, that seems like a pretty cool number. So I'm going to have a contest and give away 5 copies of The Amish Christmas Kitchen and 5 copies of The Amish Christmas Candle. Just in time for Christmas! Here's the catch: you can only enter if you are a member of my Facebook group.
Here's how to join: Go to my Facebook page (@JenniferBeckstrandFans). See the list of words to your left? About two-thirds of the way down, it says, "Groups." Click on that, and you can request to join. OR look up to the right. There is a blue button that says, "Visit Group." You should be able to join that way too. I will approved your request, and you're in! Join the group before Monday, Dec. 10 and you will get instructions on how to enter the contest.