If you live on Huckleberry Hill, you eat a lot of huckleberries. Here is a sweet, mild recipe for huckleberry pie from my friend Lori Peterson.
My son helped me make pies one day. (He is a very nice son.)
The directions are very straightforward. The hardest part about making most pies for me is the crust.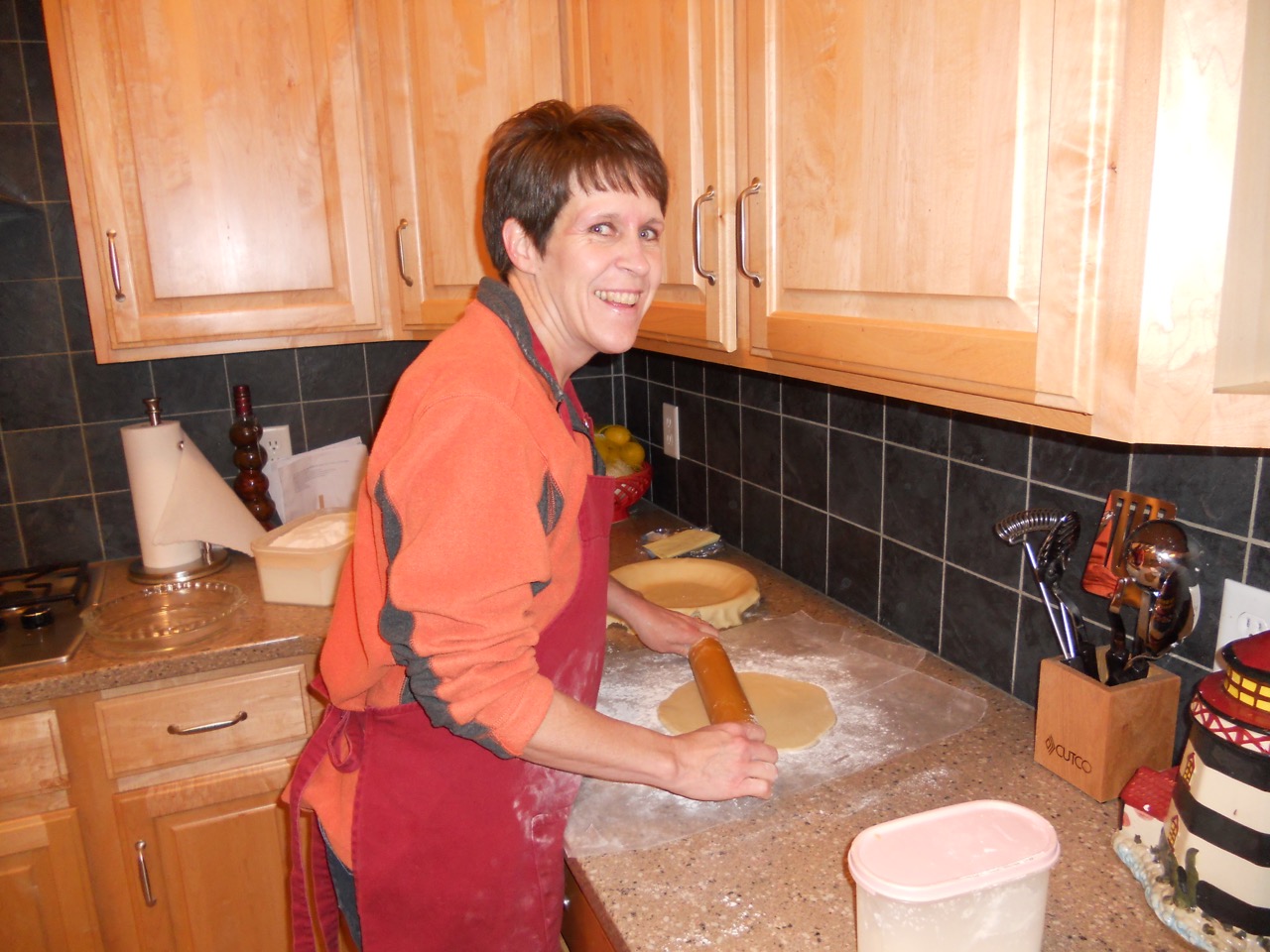 My friend Lori goes to Idaho every summer to pick huckleberries. Then she brings them home and bottles them. She generously gave me a quart of huckleberries for my pie.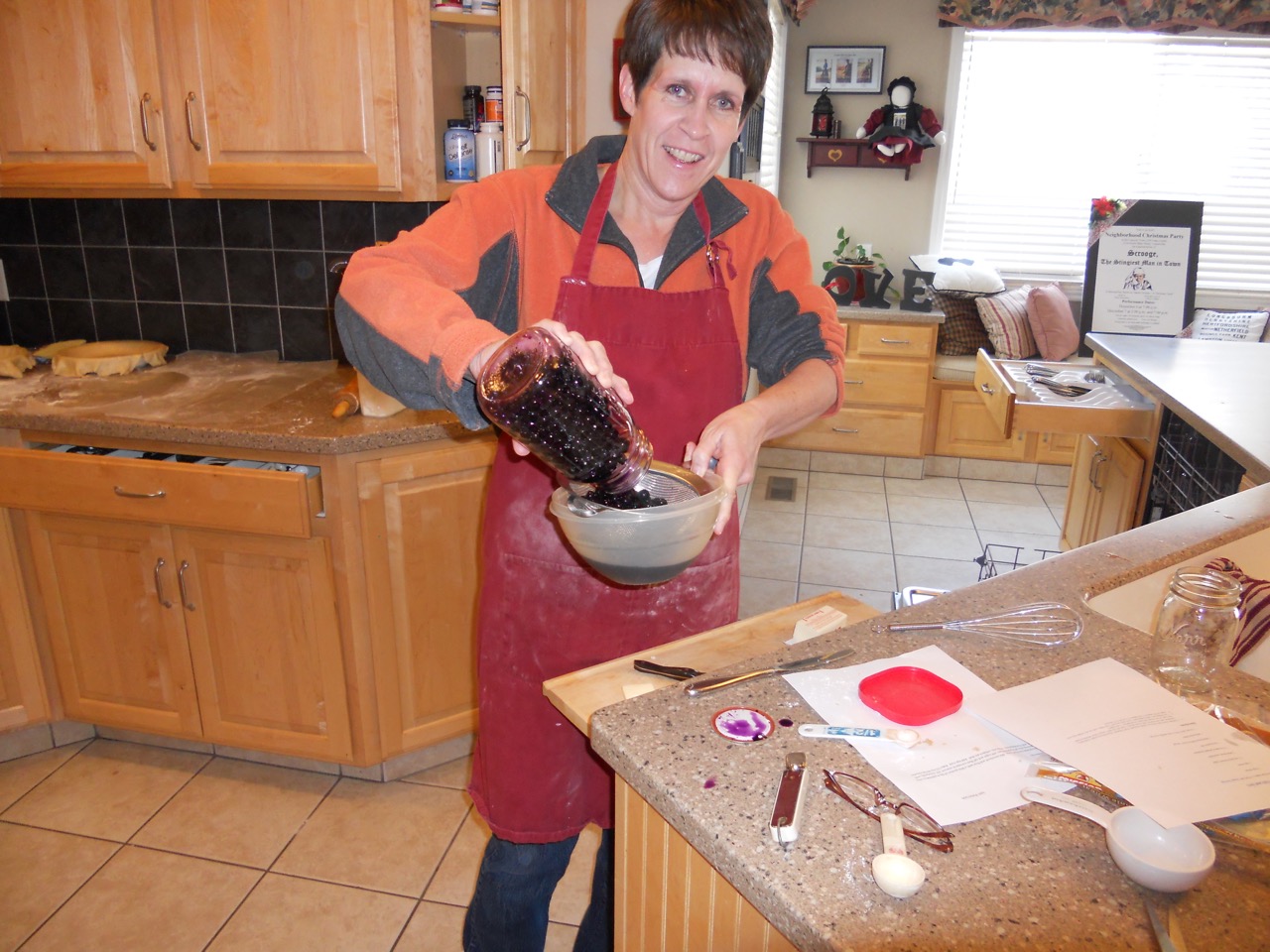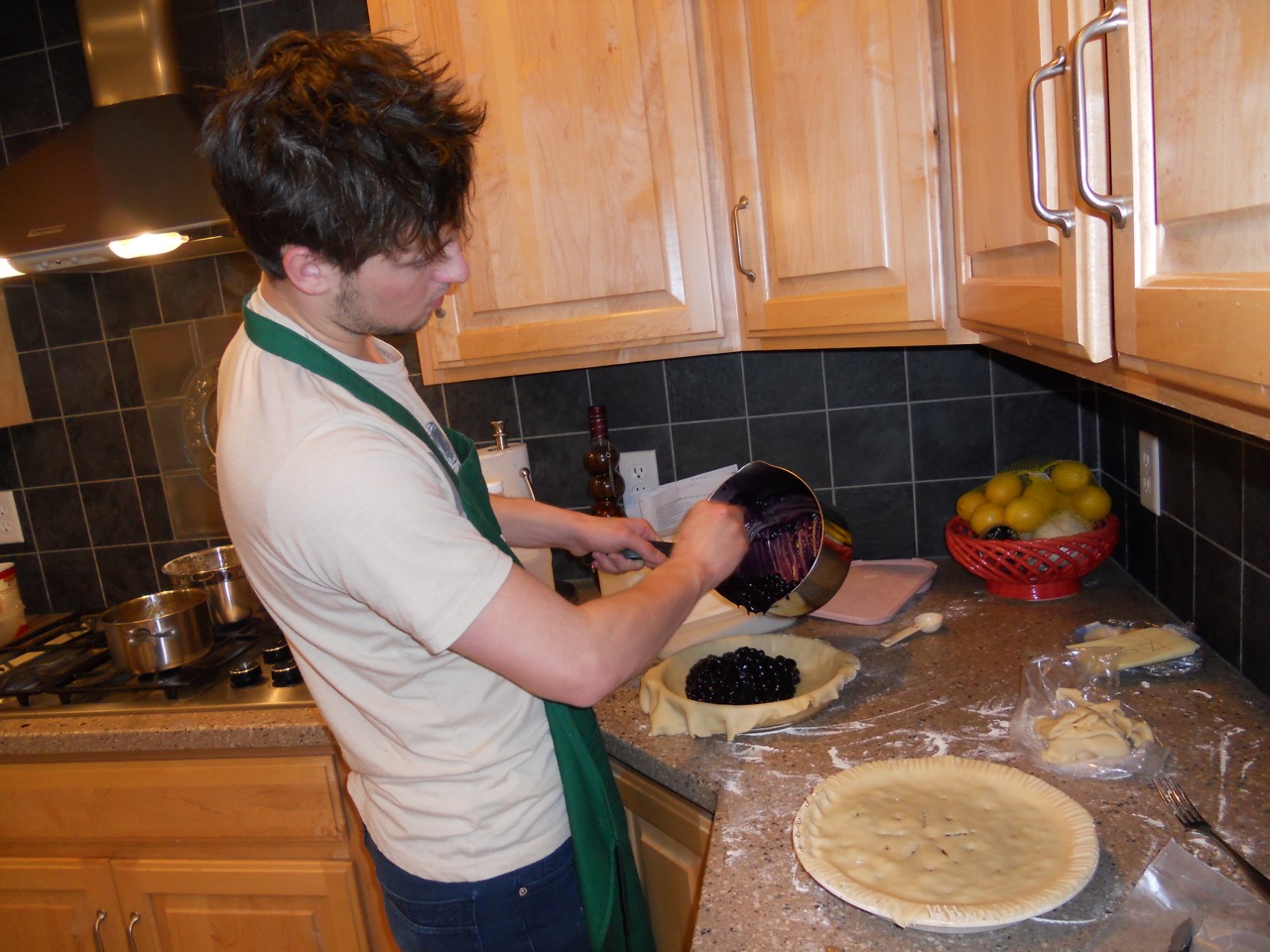 I was very proud of myself for my lattice crust. I'm not usually that creative. 🙂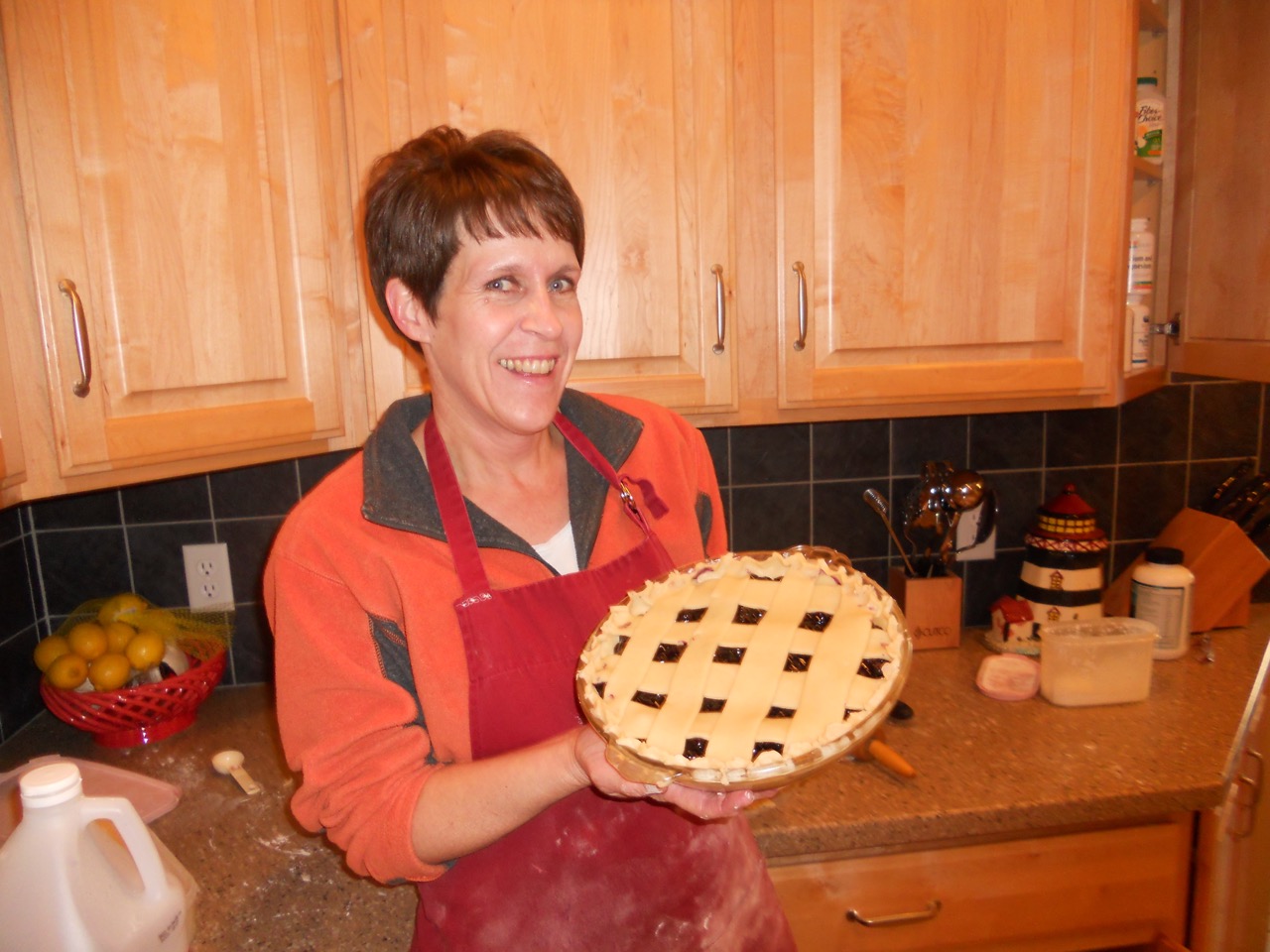 The finished product was beautiful and delicious!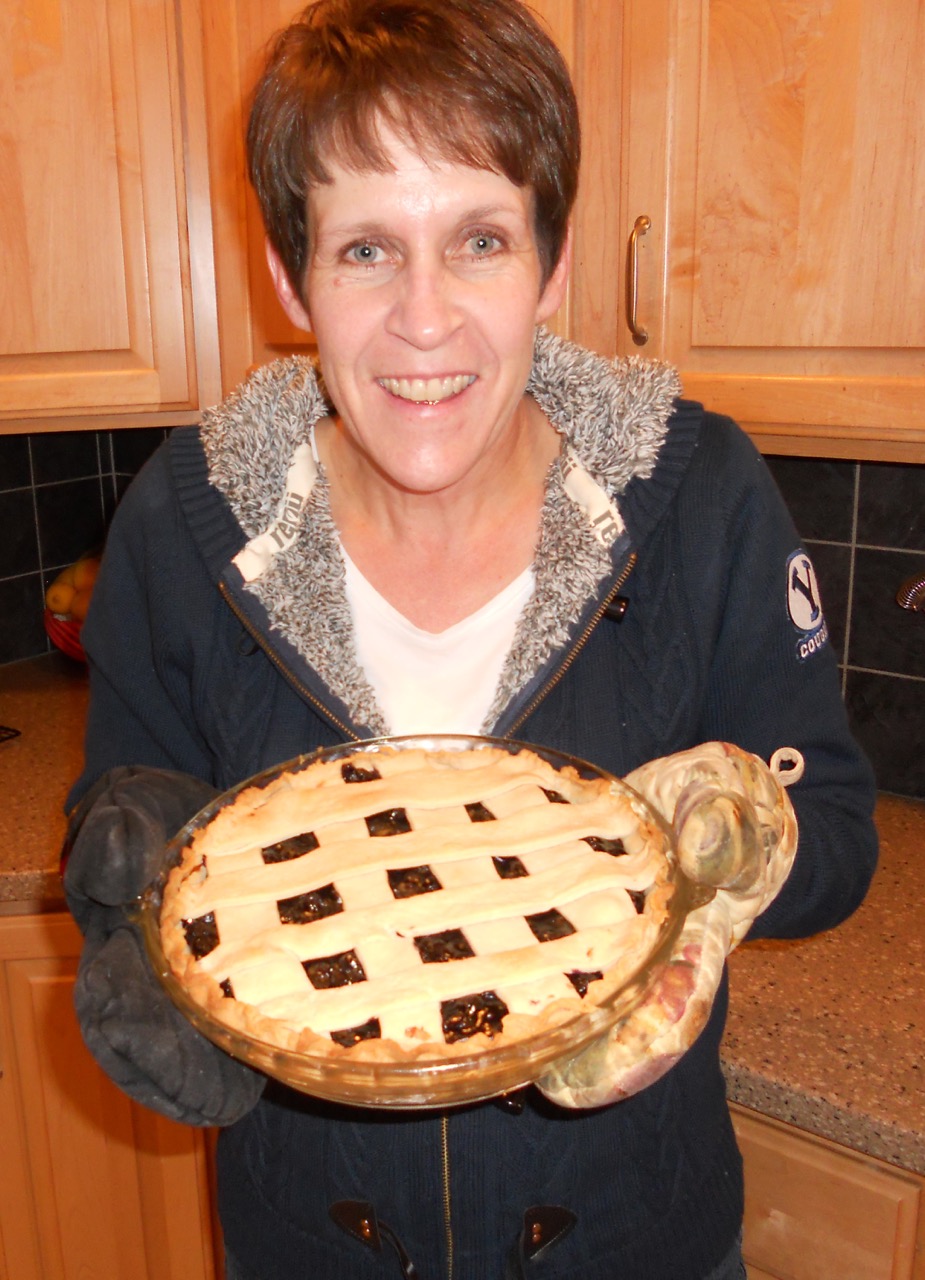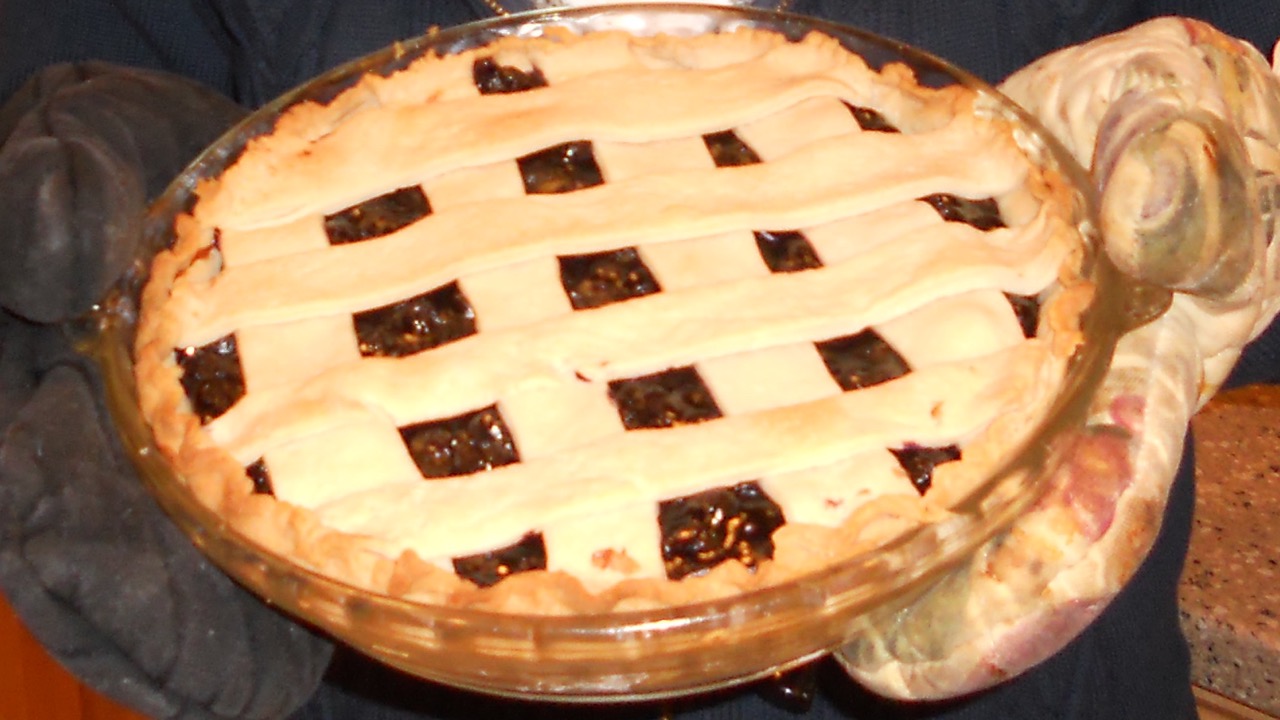 Ingredients
2 T cornstarch
2 T flour
¼ cup sugar
Pinch of salt
1 quart bottled huckleberries
Instructions
Drain juice from huckleberries. Set aside.
Mix cornstarch and flour with a little portion of the huckleberry juice.
On medium heat, heat remaining juice from the huckleberries in a medium saucepan.
Add sugar and salt then the cornstarch mixture.
Stir constantly over medium heat until thickened.
Remove from heat and add huckleberries.
Pour into unbaked pie shell. Add top crust and cut slits to vent.
Bake 375 for 40-50 minutes.