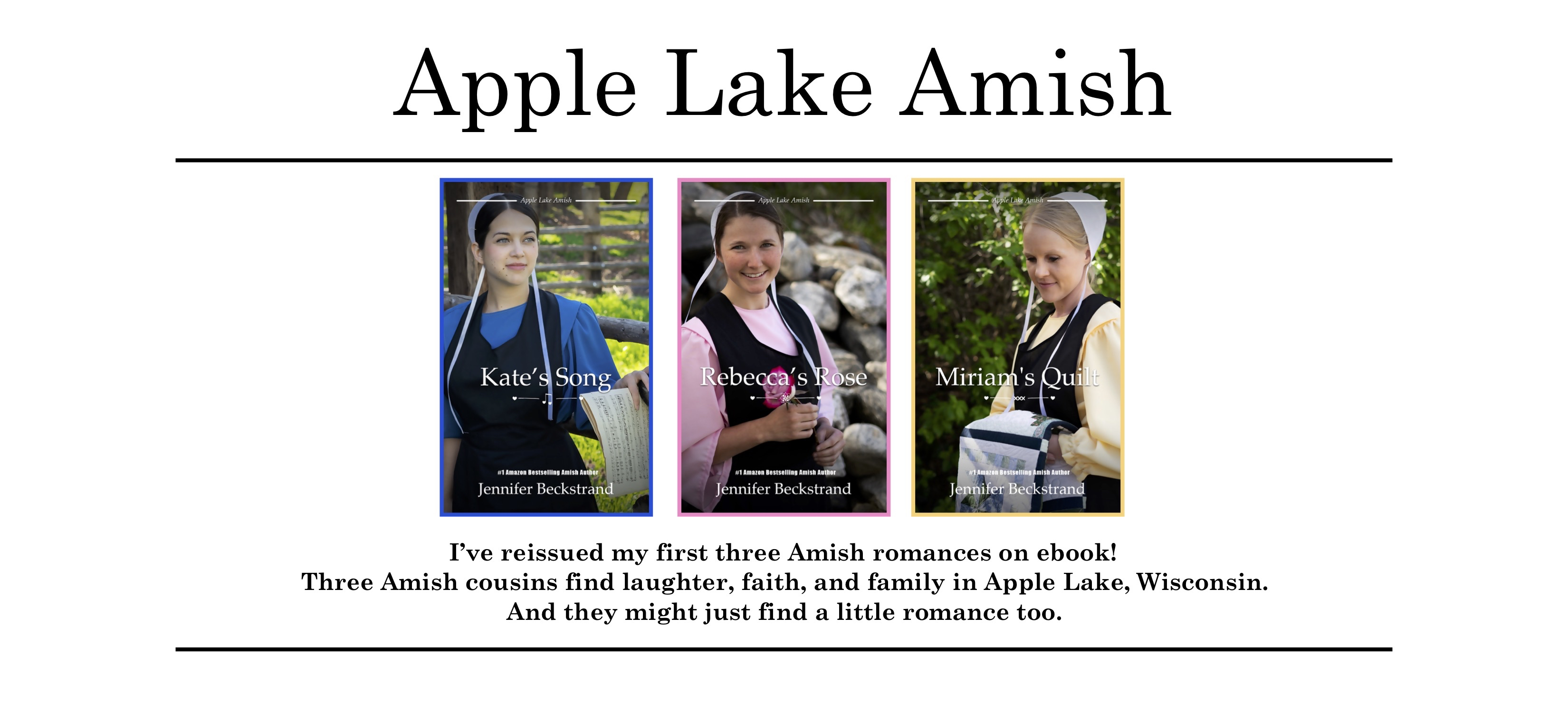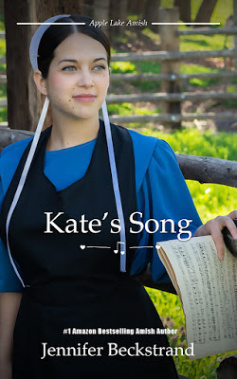 Kate's Song:
Apple Lake Amish, Book 1
Will Kate's calling forever separate her from the people and the way of life she holds so dear?
Kate Weaver has always been expected to choose baptism into the Amish faith, but another path leads her to the Englischworld, she struggles to understand God's will for her life. She returns to Apple Lake and finds herself drawn to the peace and devotion of her Amish home, not to mention the kindness and patience of Nathaniel King. But can she give up her dreams?
"I have just finished reading Kate's Song and it was one of the BEST Amish fiction books I have ever read, and believe me when I say, I've read just about every Amish book ever written." From reader D.H.
---
Kate's Song is exclusively available to members of Jennifer's Readers Club. Check it out here.
---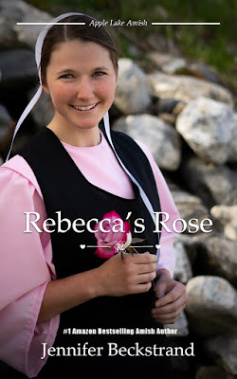 Rebecca's Rose:
Apple Lake Amish, Book 2
Will she risk everything to love him?With her mother so ill, Rebecca Miller runs her household, cares for the small farm, and watches after her younger siblings while her father works out-of-town jobs. Even though she feels trapped in her dismal life, Rebecca is determined to fulfill the promise she made to a dying friend. Englischer Levi Cooper, with uncommon good looks and a mischievous glint in his eye, might be the boy who can help her do just that. But will his secrets tear them apart?
"Author Jennifer Beckstand is now on the top of my favorite Amish authors list. I was so wrapped up in this book I had no idea what was going on in the world around me. I laughed, I cried, and I was one very happy woman that it all ended so well. I must warn you, you will NOT put it down until the last page." themarybookreader.blogspot.com
---
BUY Rebecca's Rose NOW at Amazon.com
---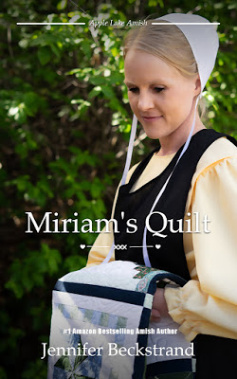 Miriam's Quilt:
Apple Lake Amish, Book 3
Is there more to love than her bitter memories?
Miriam Bontrager has loved Ephraim Neuenschwander for as long as she can remember. As young teenagers they made a secret pact to wed when they came of age. But when Miriam's headstrong brother is arrested and her sister is discovered with child, Ephraim decides that Miriam, with her disgraced family ties, is not worthy of him. Heartbroken and shattered, Miriam vows to never again trust her affection to anyone. But will she surrender her heart when a man of simple faith and gentle ways shows her how to love again?
"[Miriam's Quilt] was simply amazing, and when I finished the last page, my heart was pounding and I felt the story. Please don't overlook this book when you are wanting to find an Amish book with heart. You won't be disappointed. This is a book I will definitely read again because I loved it." Marlene, Amazon Review
---
BUY Miriam's Quilt NOW at Amazon.com
---
(Note that the Apple Lake books are only available as e-books.)