I don't even remember where I got this yummy recipe, but it is a delicious and wonderful breakfast food, or my hubby and I eat it for dinner when we want something easy and filling. It has a few steps, but don't let that intimidate you. It's easy and practically fool proof.
Here is a picture of my recipe. You can see it's well-loved.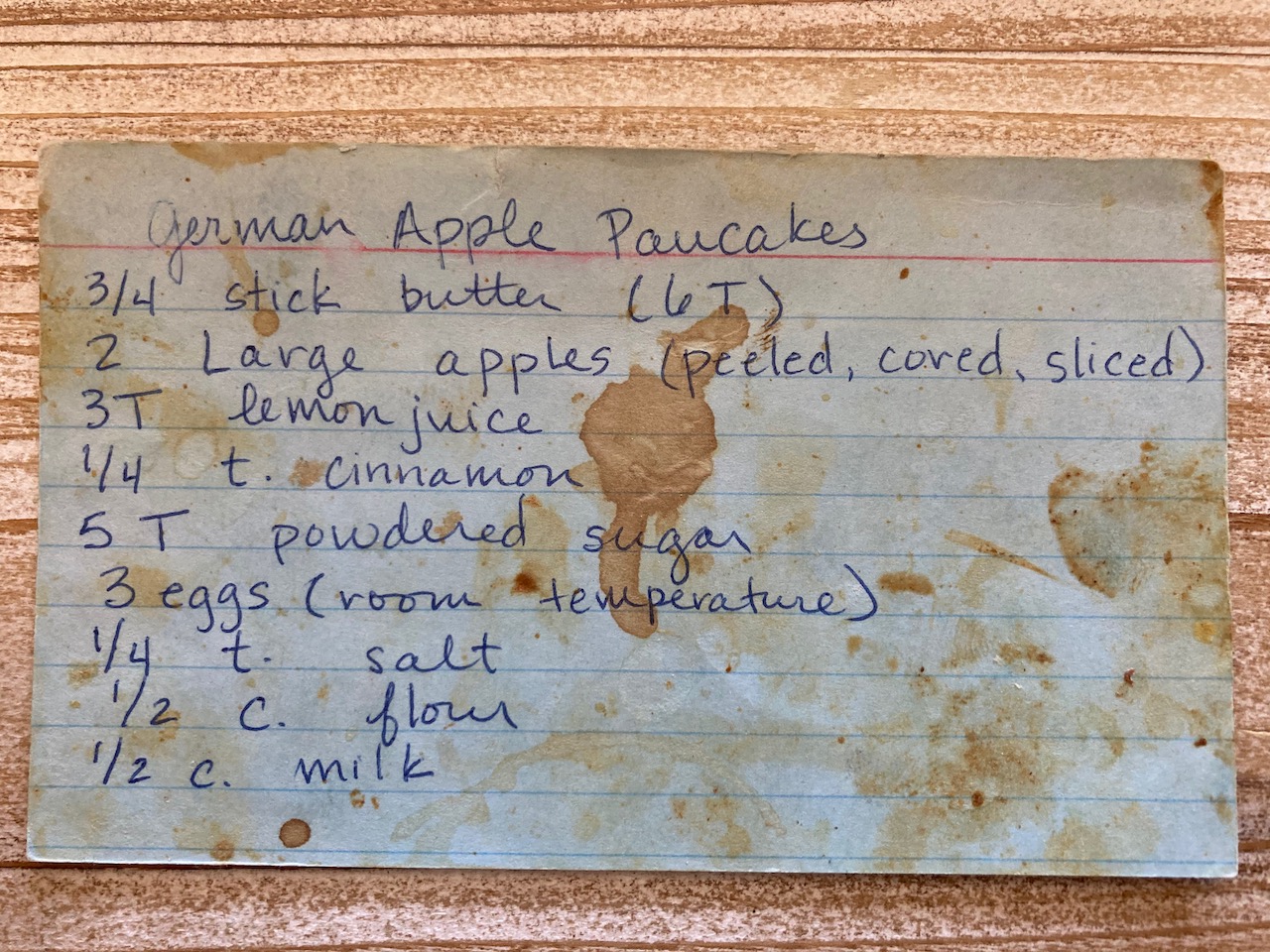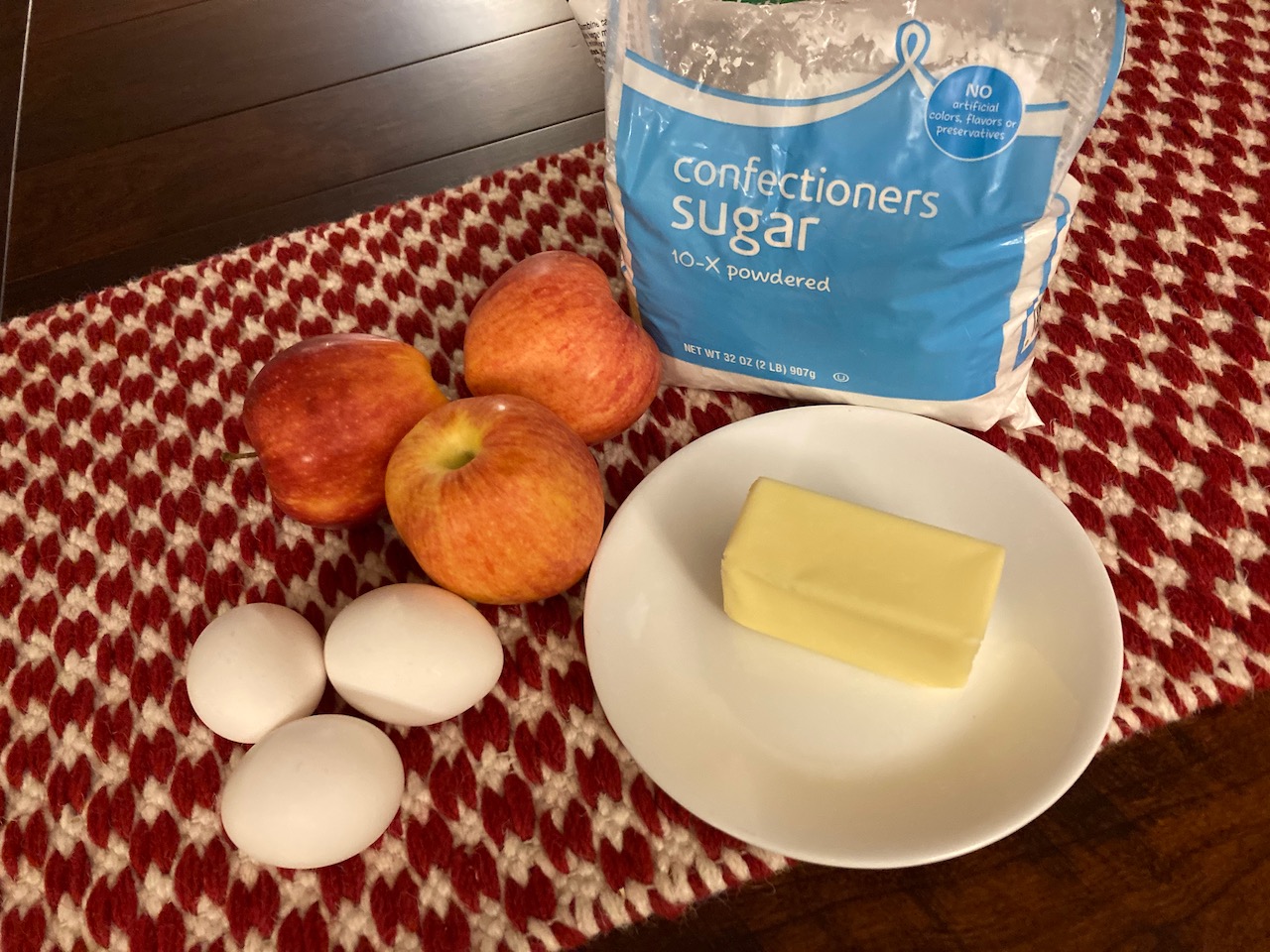 I had a ton of apples left over from a picnic, so I used these, but I think the dish is better with tart apples, like Granny Smith. But you can use whatever apples you like.
Toss the apples in cinnamon, lemon juice, and powdered sugar, then microwave.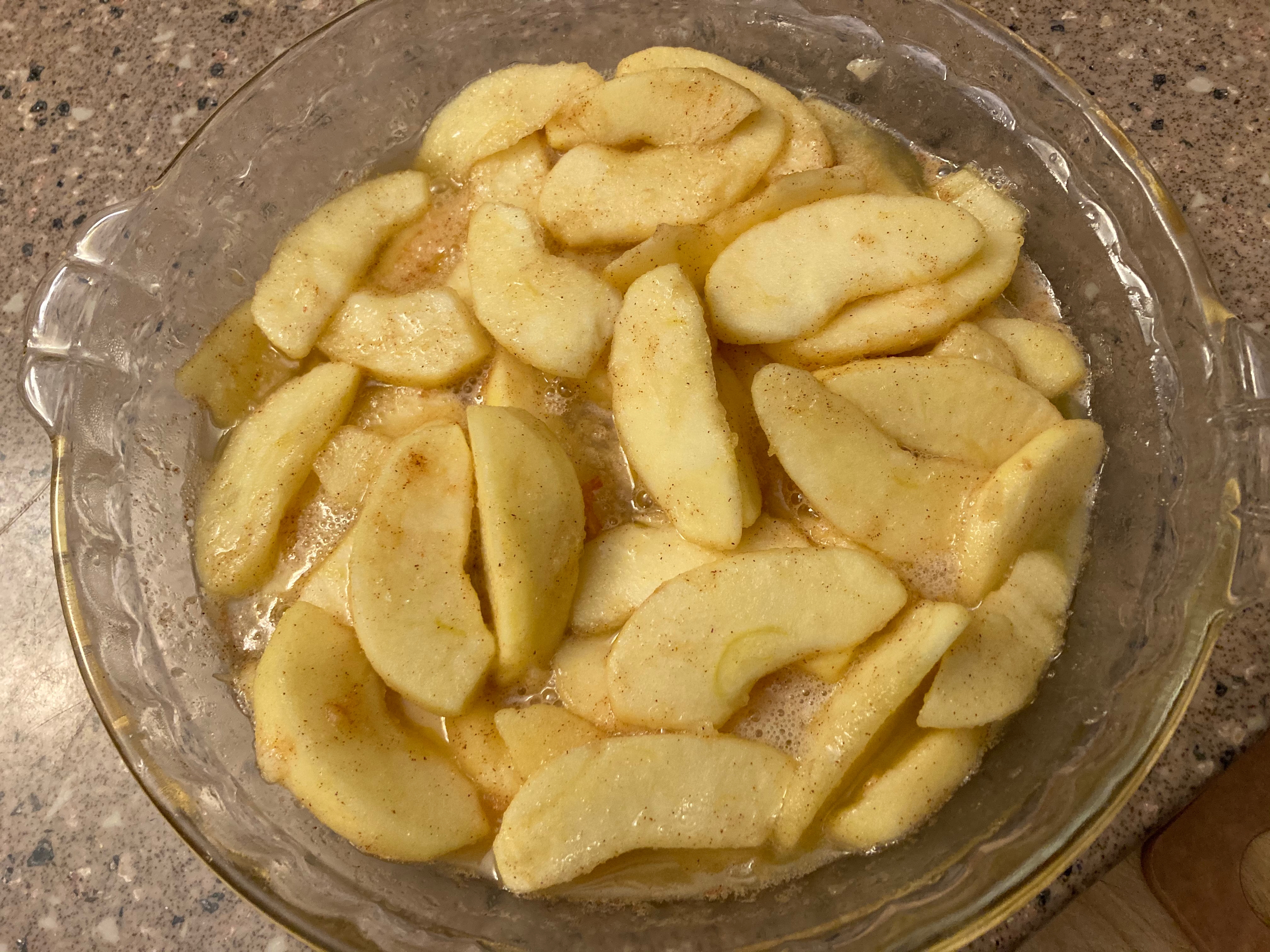 Pour the egg mixture over the microwaved apples.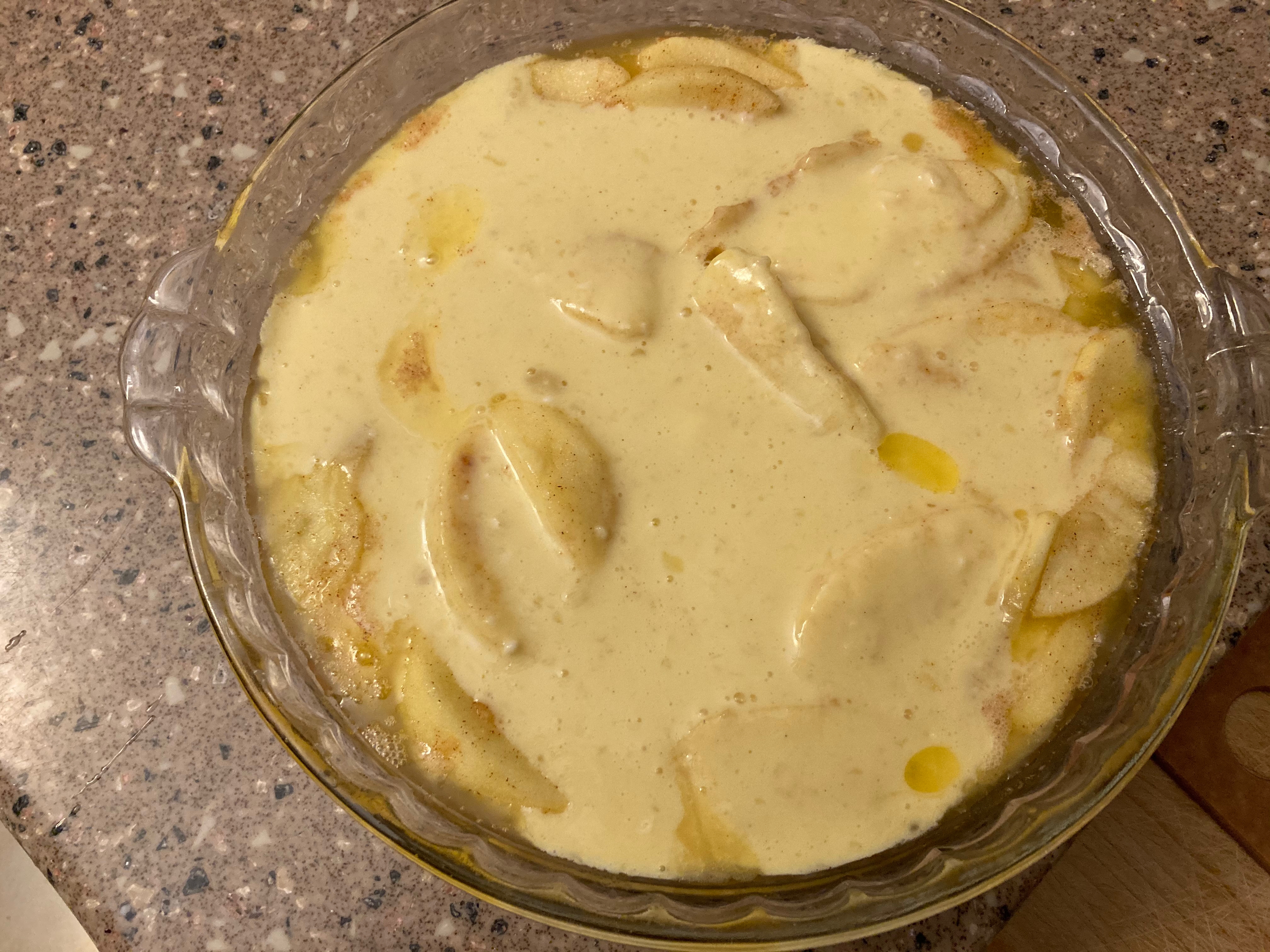 Bake until an inserted knife comes out clean. Doesn't this look beautiful?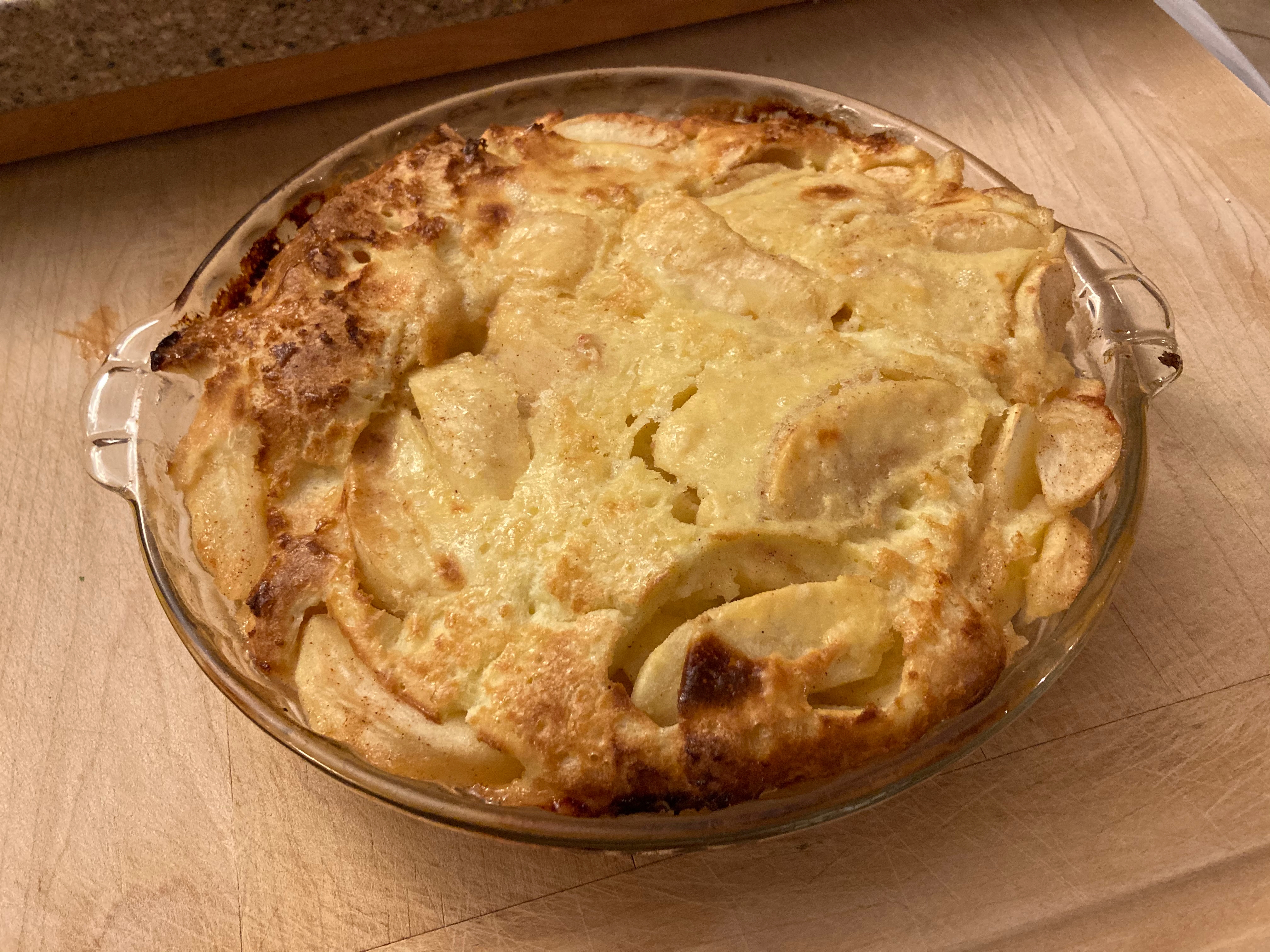 It doesn't come out of the pan in neat slices. It's more like a pile of apple/eggy goodness. Serve it hot! I like it with maple syrup drizzled over the top. Delicious!
German Apple Pancakes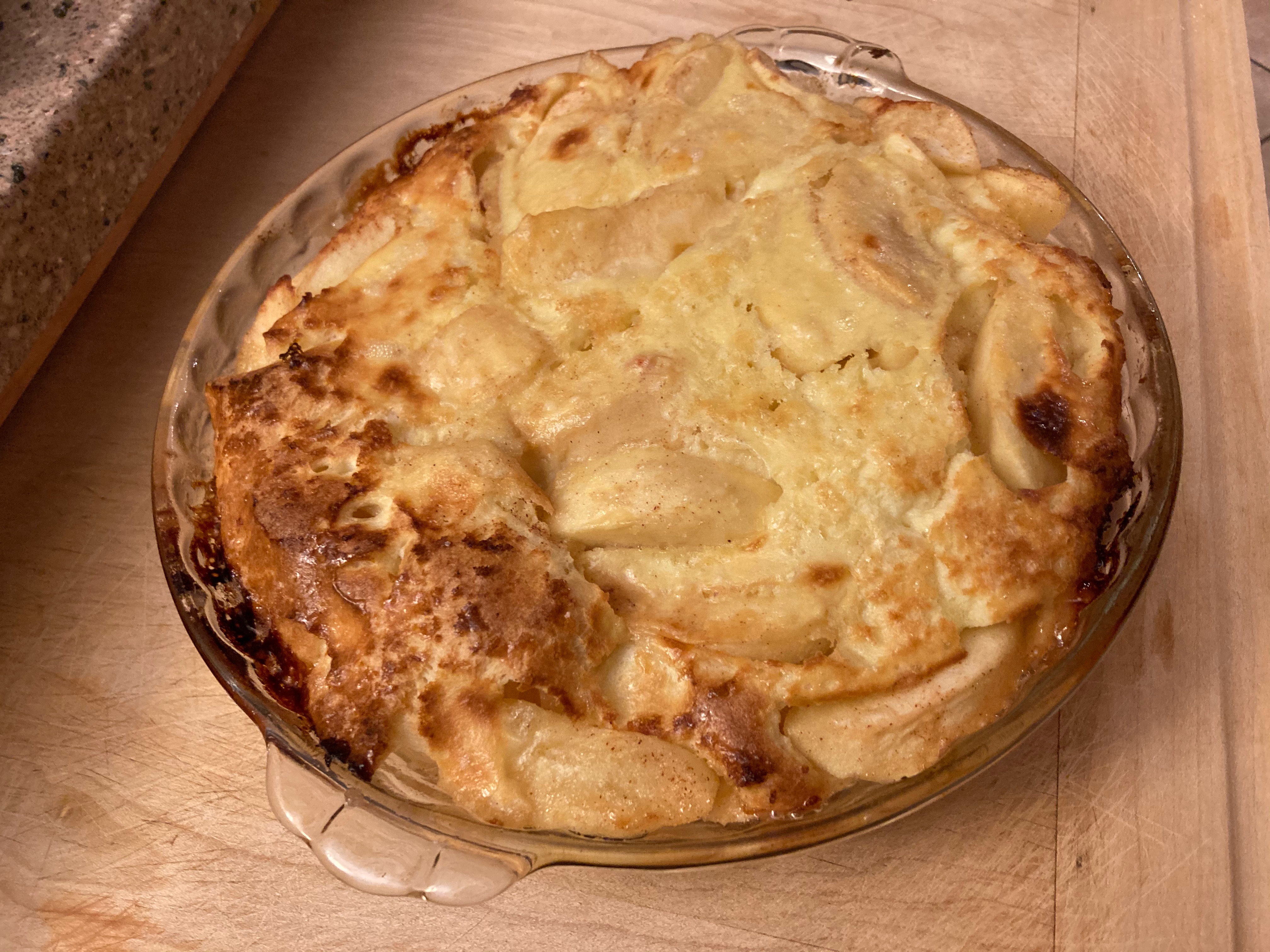 Ingredients
6 T. butter
2 large apples (peeled, cored, sliced)
3 T. lemon juice
1/4 tsp. cinnamon
5 T. powdered sugar
3 eggs (room temperature)
1/4 tsp. salt
1/2 cup flour
1/2 cup milk
Instructions
In a glass pie plate, melt 4 T. butter in the microwave.
In a mixing bowl, mix apples, lemon juice, cinnamon, and powdered sugar.
Put apple mixture in pie pan with the butter and mix lightly.
Microwave on high 2-4 minutes until apples are tender.
Mix all other ingredients together in a mixing bowl. (The remaining 2 T. butter should be melted.)
Pour the egg mixture over the apples in the pie pan.
Bake at 425 degrees for 20 minutes or when an inserted knife comes out clean.