This cake is the go-to cake in our family for birthdays. The coconut-pecan frosting is amazing, but the cake itself is really moist and delicious. Sometimes I spread chocolate frosting up the sides, but I usually serve this cake naked—without frosting. I think you can taste the cake and the coconut-pecan frosting better without chocolate frosting. But most of my family like it better with chocolate frosting. I guess I'm weird that way. 🙂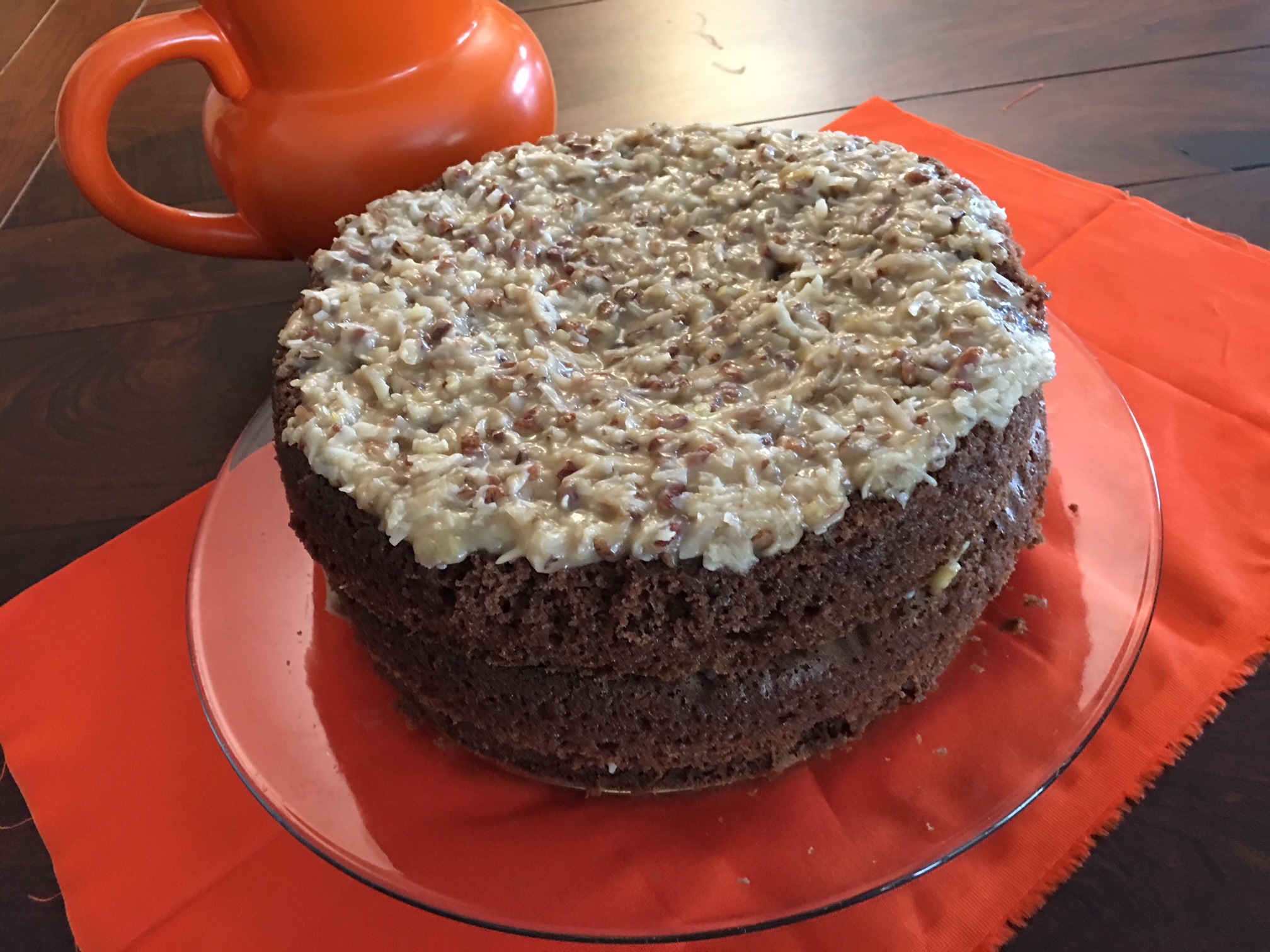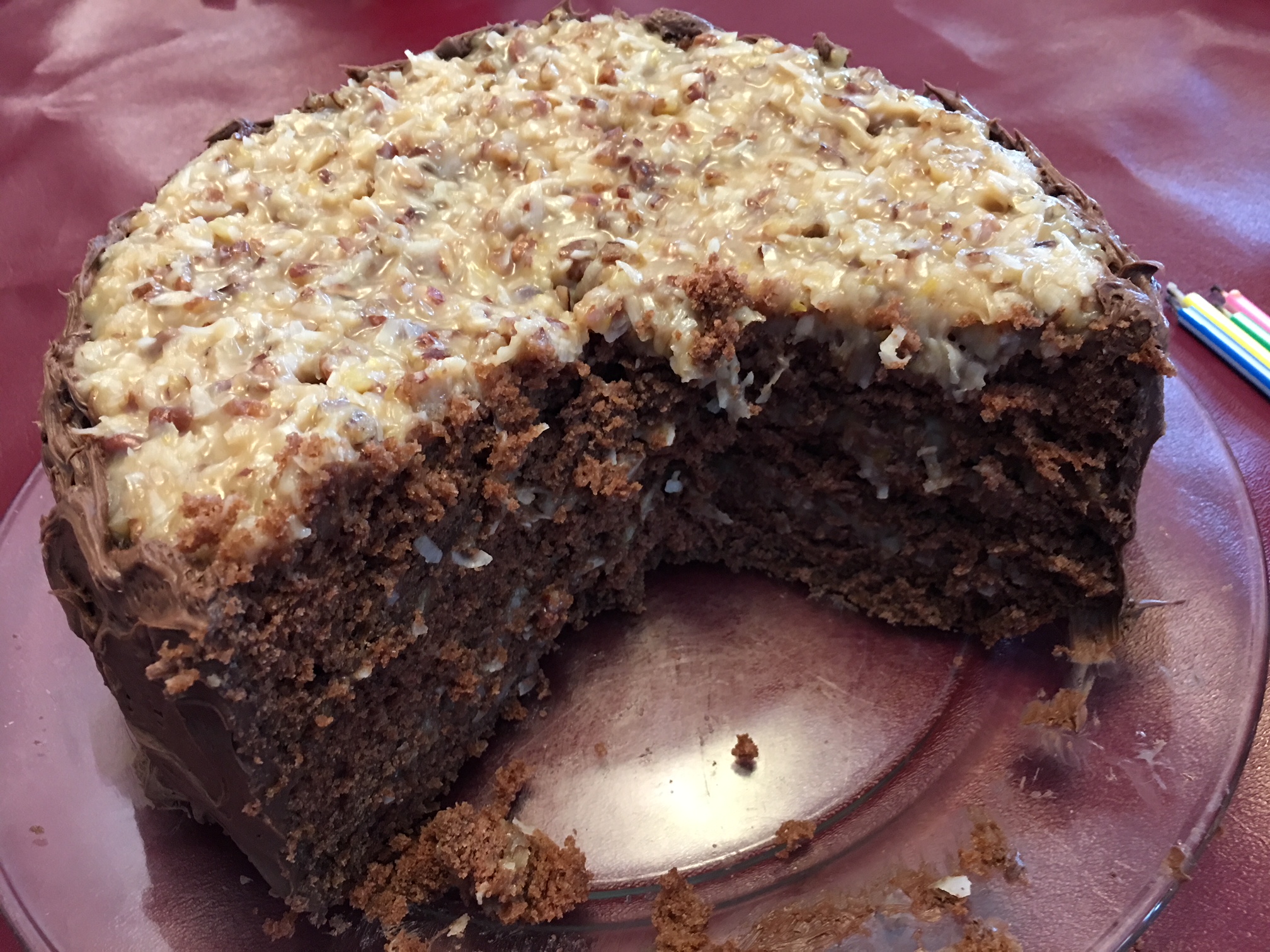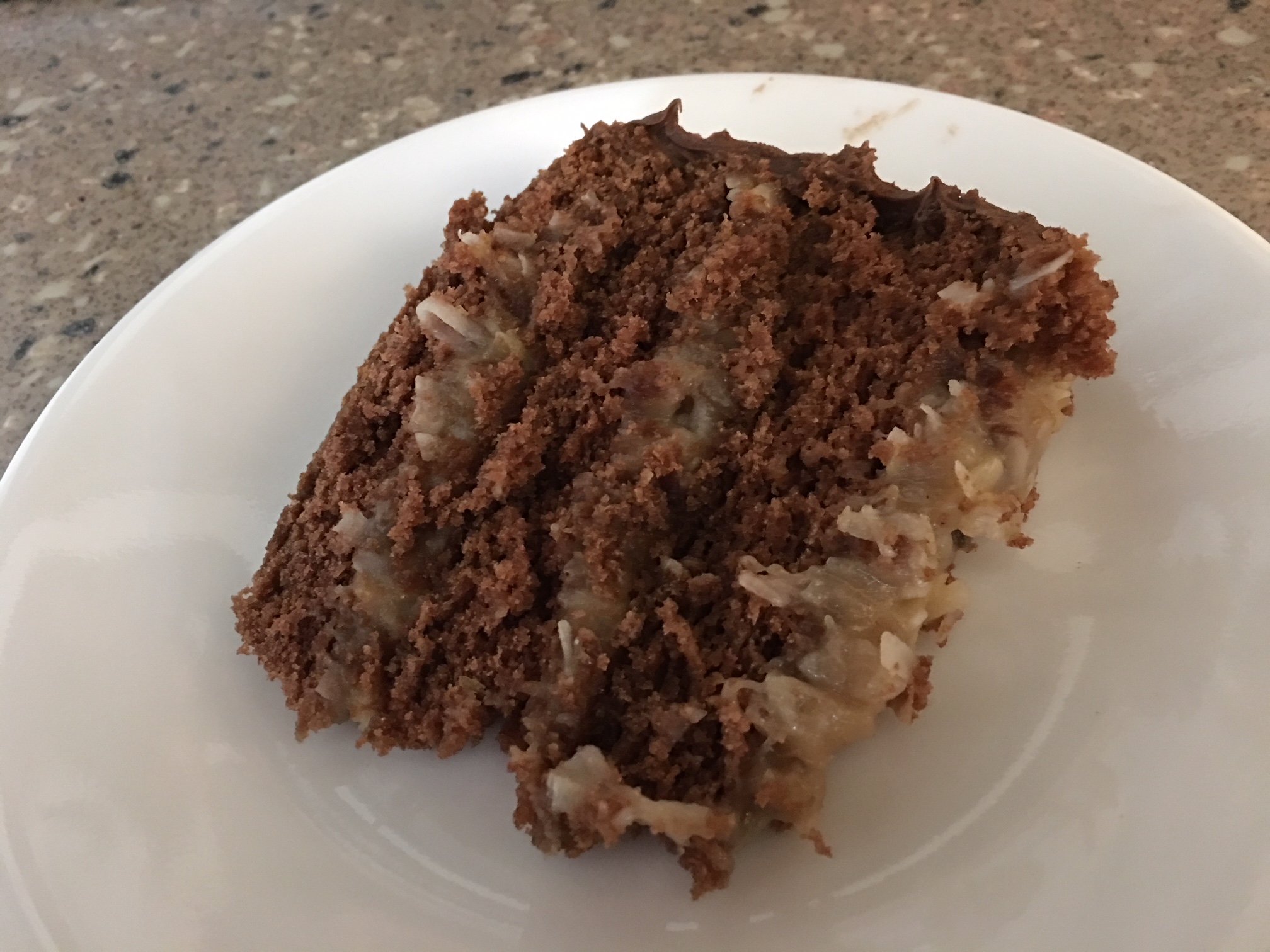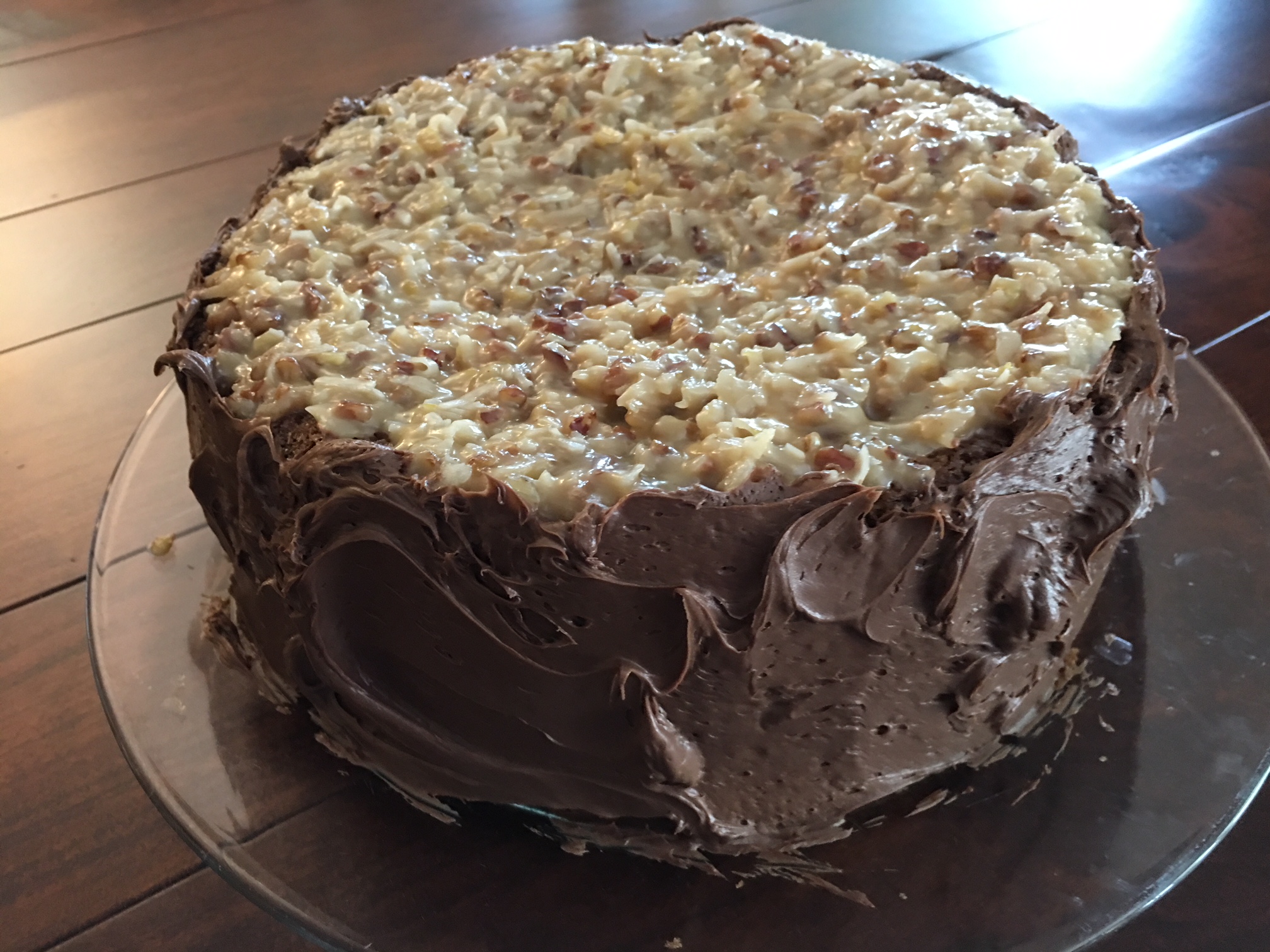 German Chocolate Cake

Ingredients
For the cake:
1 4-ounce bar Baker's German Sweet Chocolate
½ cup water
1 cup butter
2 cups sugar
4 egg yolks
1 teaspoon vanilla
2 ¼ cups flour
1 teaspoon baking soda
½ teaspoon salt
1 cup buttermilk
4 stiffly beaten egg whites
For coconut-pecan frosting:
1 cup evaporated milk
1 cup sugar
3 slightly beaten egg yolks
½ cup butter
1 teaspoon vanilla
1 ½ cups sweetened, shredded coconut
1 cup chopped pecans
Instructions
For the cake:
Boil chocolate bar in water until melted. Cool.
In a large mixing bowl, cream butter and sugar until fluffy. Add 4 egg yolks one at a time beating well after each.
Blend in 1 teaspoon vanilla and chocolate mixture.
In a separate bowl, sift together flour, baking soda, and salt together.
Add a small part of the flour mixture to batter alternately with a small part of the buttermilk, gradually. Beat after each addition until smooth.
Fold in 4 stiffly beaten egg whites.
Pour into 3 9-inch layer round pans lined on the bottom with wax or parchment paper.
Bake at 350 degrees for 30-35 minutes or until an inserted toothpick comes out clean.
For the frosting:
Combine evaporated milk, sugar, 3 slightly beaten egg yolks, butter, and vanilla.
Cook and stir over medium heat until thickened, about 12 minutes. Remove from heat.
Add coconut and pecans.
Cool until thick enough to spread, beating occasionally. Makes 2 ½ cups.