Well! Thank goodness January is over and we can stop worrying about being perfect with our New Year's resolutions! Most of them have fallen by the wayside. Some of them are still going strong. But I like February because you start creating habits out of the resolutions that were really important to you, and you let go of the ones that just made you feel guilty or that were too hard or that were maybe just made at a wrong time in your life.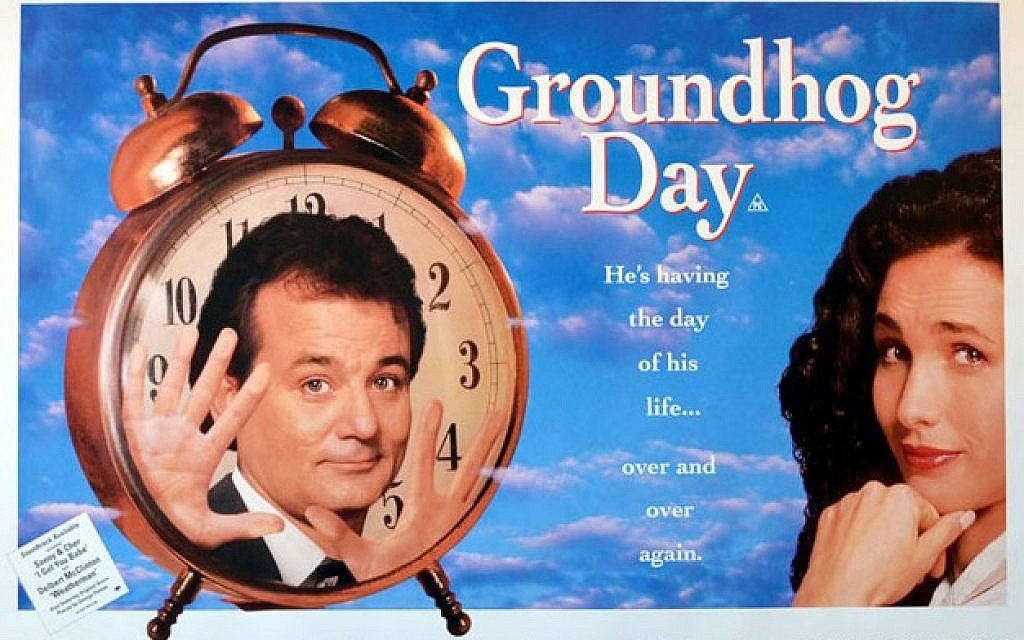 Yesterday was Groundhog Day, in case you missed it. One movie I have always loved is Groundhog Day with Bill Murray. If you haven't seen it, I would highly recommend it. It is the story of a man who is somehow cursed to live the same day over and over again. He starts out as a self-serving jerk, but once he realizes he has to live the same day over and over, he decides to become the best version of himself.
Two other movies that remind me of Groundhog Day are Edge of Tomorrow and About Time. In About Time, the main character can travel through time and change events, but nobody knows except him. In the end, instead of traveling back in time to try to change mistakes or rearrange bad days, he decides to live each day as if he only has one chance to live it. He says:
"In the end I think I've learned the final lesson from my travels in time.
The truth is I now don't travel back at all, not even for the day.
I just try to live every day as if I've deliberately come back to this one day, to enjoy it, as if it was the full final day of my extraordinary, ordinary life.
We're all traveling through time together, every day of our lives. All we can do is do our best to relish this remarkable ride."
I had an experience this week I wish with all my heart I could do over. There are words I wish I could take back, mistakes I wish I could unmake, relationships I wish I could mend before tearing them. But I can't go back. All I can do is look forward, try to make amends, and live to love the people that God has placed in my path. I can apologize, repent, try to do better, forgive myself, and perfect the principles of love that Jesus taught. May your February be filled with love, laughter, and lots of living. Because this truly is an extraordinary, ordinary life.