I love pie, and I LOVE math, so of course, one of my favorite days of the year is Pi Day, which is March 14 because it's 3.14. In honor of Pi Day and my son-in-law's birthday, we had an all-pie dinner at my house.
Here is what our table looked like: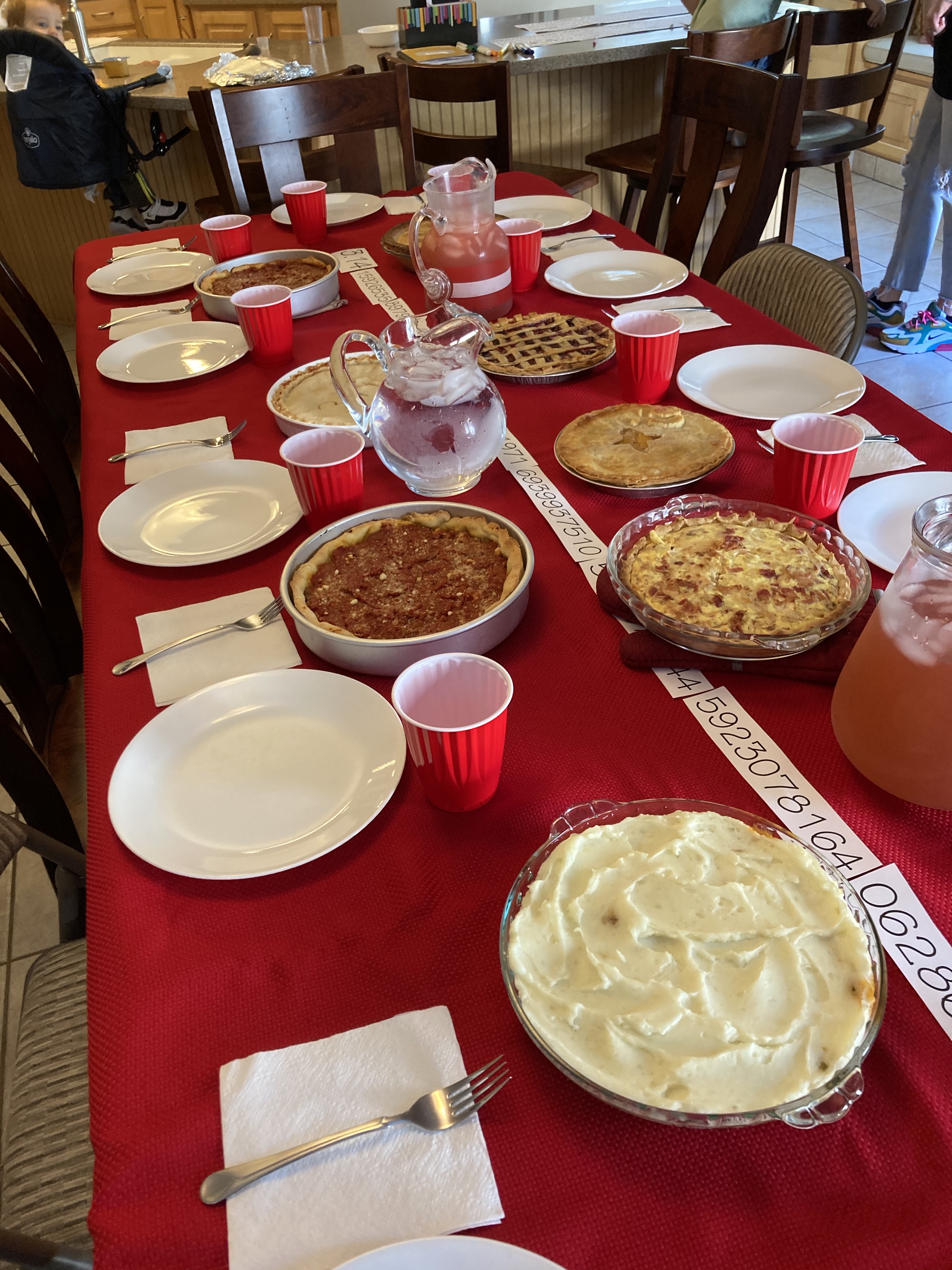 I printed out Pi to several digits, and that was all the decoration I did. Very easy, cheap, and fun. We had seven different kinds of pies, some sweet and some savory. My daughters made some of the pies, and I made others. There was shepherd's pie, pizza pie, quiche, and chicken pot pie. The sweet pies were apricot-cherry, peach, and razzleberry.