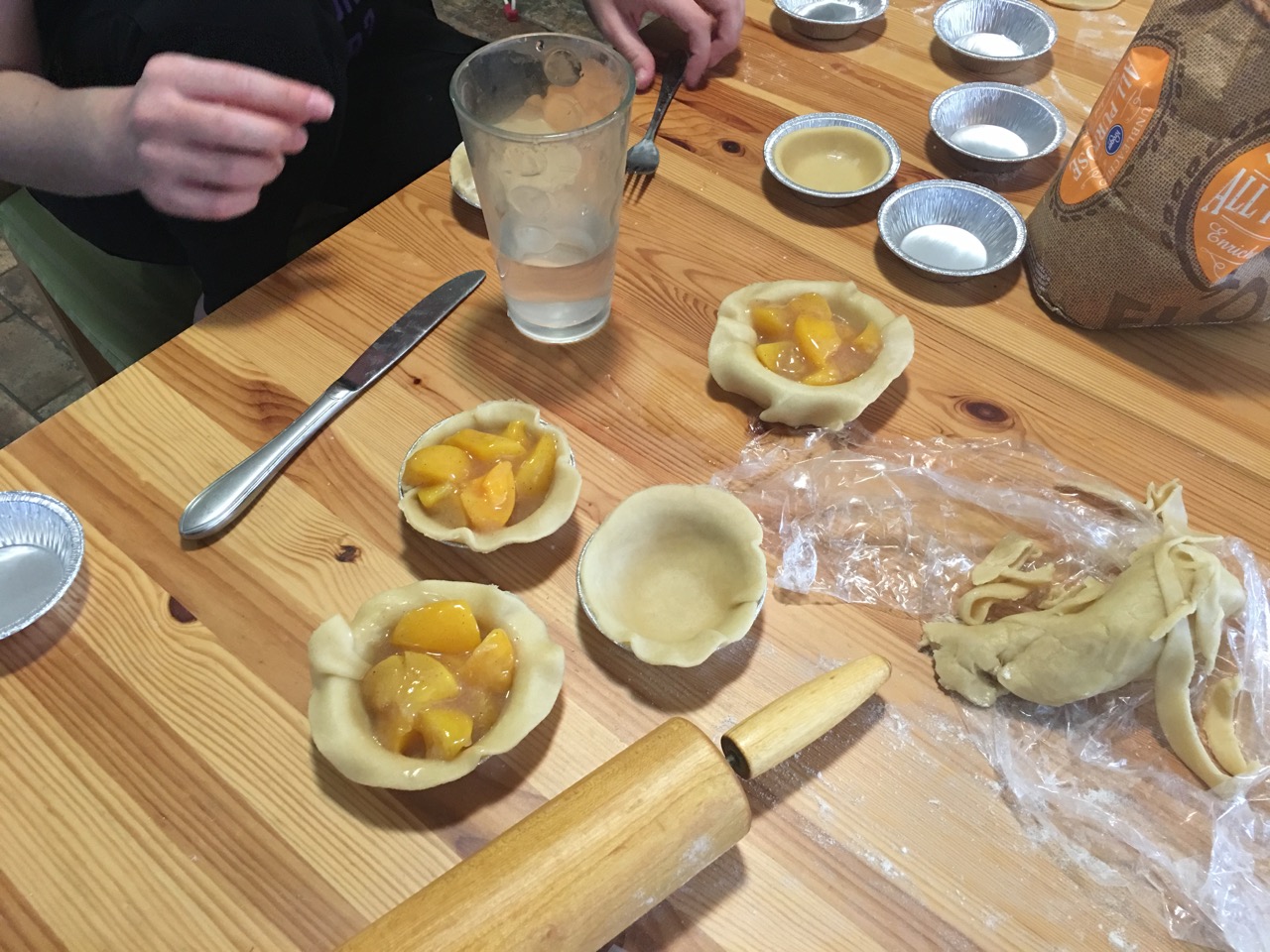 I love pie! I think it is my favorite dessert. I also love math, so Pi Day is a very special day for me. My daughter works at our local school district offices and she wanted to do something really special for Pi Day. She decided she wanted to give a mini pie to every employee at the district–about 250 people. So a couple of days before Pi Day, she and I and her husband spent the evening making pies. She and her husband also spent two other days making pies.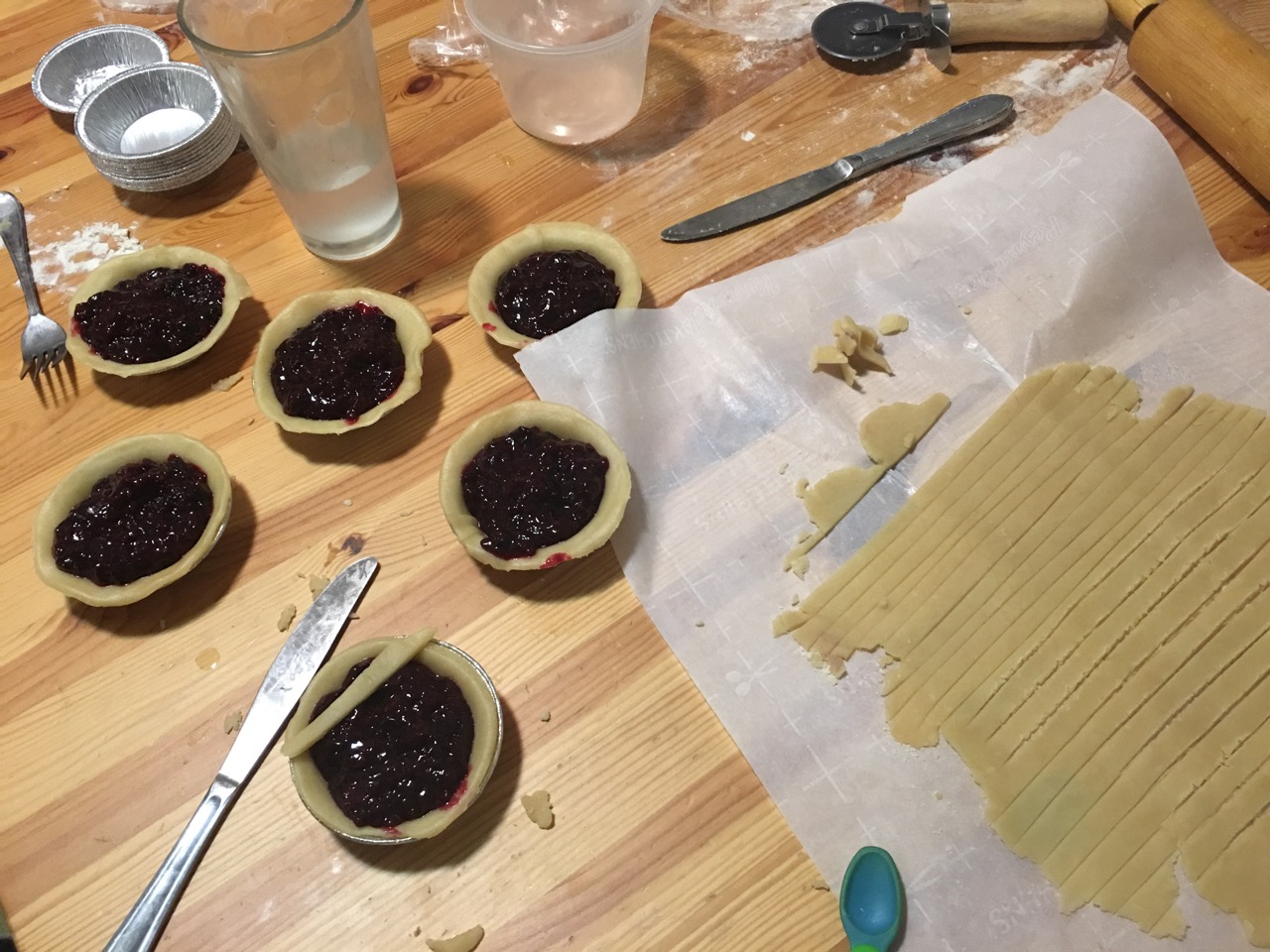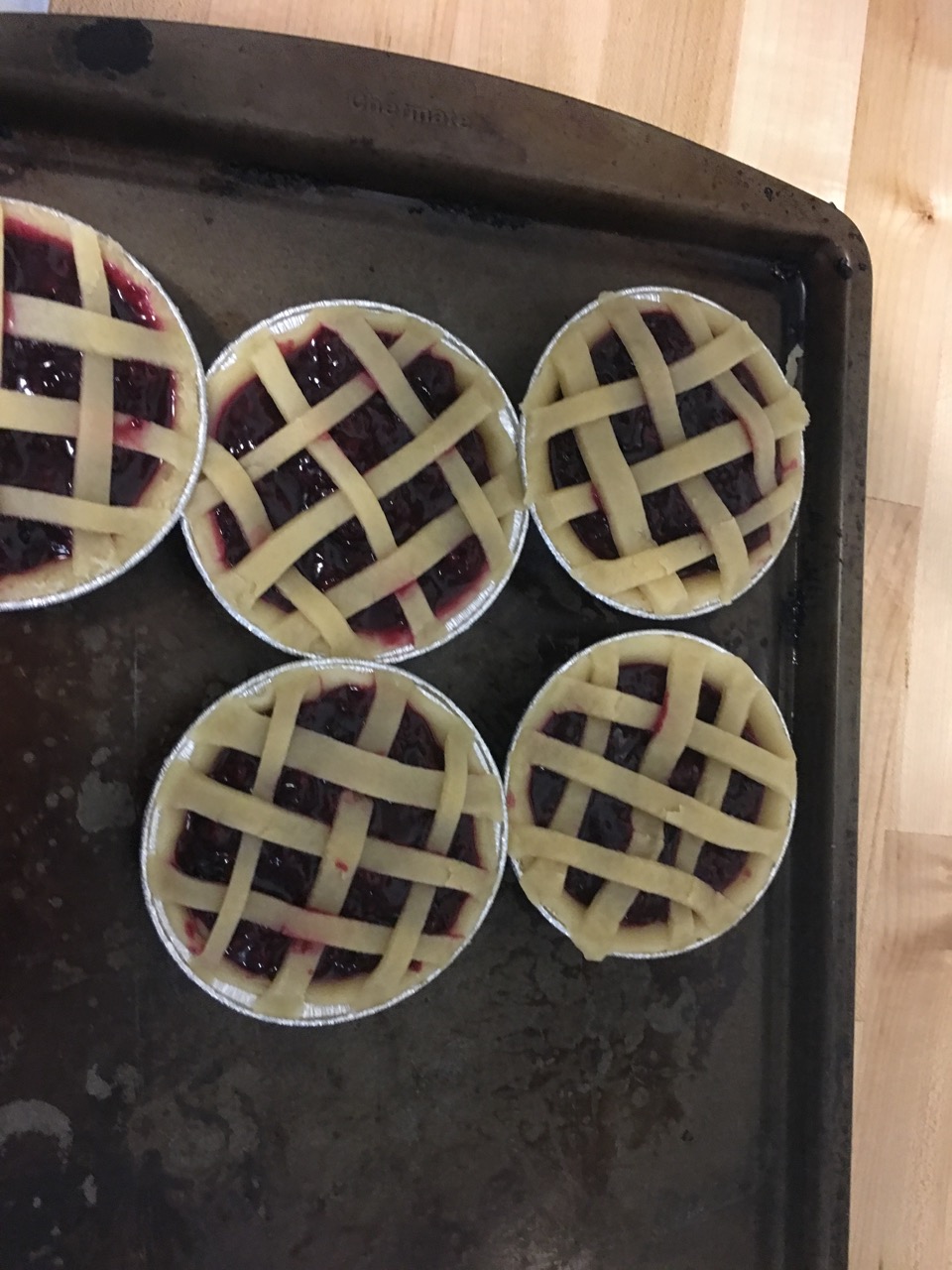 The people at the district loved the pies, and I got to eat some of the leftovers.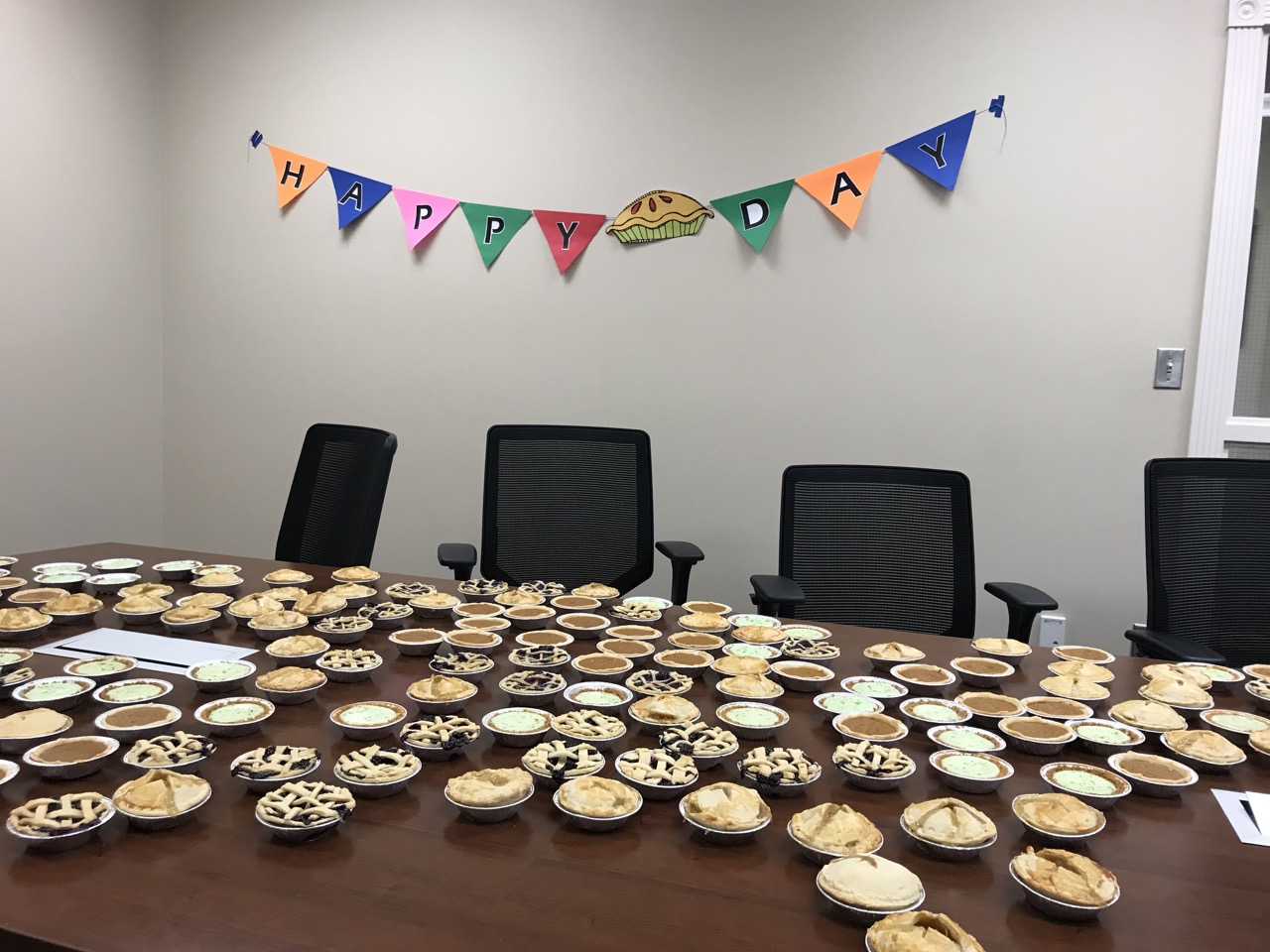 She made Key Lime Pie, Pumpkin Pie, Berry Pie, and Peach Pie. Here is the recipe for Key Lime Pie. It was the most popular pie of the bunch.
Key Lime Pie

Ingredients
1 1/2 cups finely ground graham cracker crumbs
1/3 cup sugar
6 T. butter (melted)
3 cups sweetened condensed milk
1/2 cup sour cream
3/4 cup key lime juice
lime zest and wedges (optional)
Instructions
Preheat oven to 375 degrees.
Mix graham cracker crumbs, sugar, and butter. Press mixture into an 8-inch pie plate.
Bake for 7 minutes. While the crust is baking, make the filling.
In a bowl, combine condensed milk, sour cream, and lime juice.
Remove crust from oven and pour condensed milk-lime mixture into crust.
Put back in the oven for 5 to 8 minutes until you start to see the smallest of bubbles forming.
Do not let the pie brown.