The Matchmakers of Huckleberry Hill
The Helmuths' thirteen children are grown and moved away. Anna and Felty Helmuth, full of vinegar and spice, are looking to stir up a little excitement. What could be more fun than throwing two young people together to see if sparks ignite? And who would ever suspect two elderly Amish folks of mischief? With a little help from the Helmuths, Huckleberry Hill could turn out to be the most romantic spot in Wisconsin.
---
Huckleberry Hill – Book 1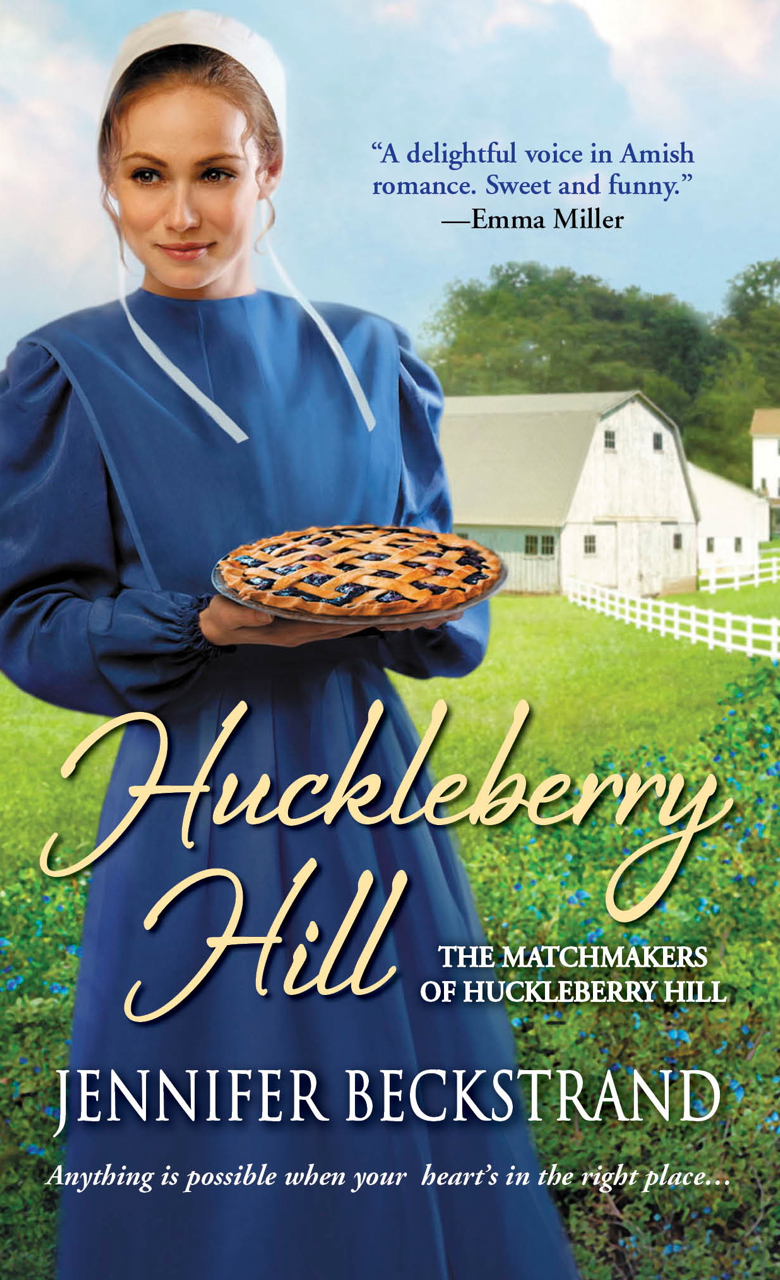 Lia Shetler is resigned to being a spinster. She's too tall and sturdy to ever be marriageable–so says her overbearing dat. Instead, she's helping her pretty, spoiled sister Rachel secure the perfect husband–the Helmuth's grandson, Moses Zimmerman. But the more Lia sees of Moses's gently teasing ways and quiet understanding, the more she wishes he could be hers alone.
Moses knew his grandparents couldn't resist trying to find him a wife. But he never expected it would be the graceful, sensible Lia–a woman who is tall enough to look him in the eye and honest enough to make him question a promise holding him to his past. Now both will need the kind of miracles only faith and courage can bring to finally reach for a lifetime of happiness.
4 1/2 Stars from Romantic Times Book Reviews: "Beckstrand has written a sweet romance with a lot of heart that offers a new, refreshing take on the overused matchmaking trope. The storyline is feasible, the characters are well written, with both their strengths and weaknesses on display. Readers will treasure this series and put the first outing on their keeper shelf."
"I fell in love with this book." Mercedes Cordero, The Christian Manifesto
"A delightful cast of characters in a story that overflows with Amish love and laughter." Charlotte Hubbard, author of Autumn Winds
---
BUY NOW at Amazon.com
| BarnesAndNoble.com | BooksAMillion.com | WalMart.com [Large Print Edition]