The Matchmakers of Huckleberry Hill
The Helmuths' thirteen children are grown and moved away. Anna and Felty Helmuth, full of vinegar and spice, are looking to stir up a little excitement. What could be more fun than throwing two young people together to see if sparks ignite? And who would ever suspect two elderly Amish folks of mischief? With a little help from the Helmuths, Huckleberry Hill could turn out to be the most romantic spot in Wisconsin.
---
Huckleberry Summer – Book 2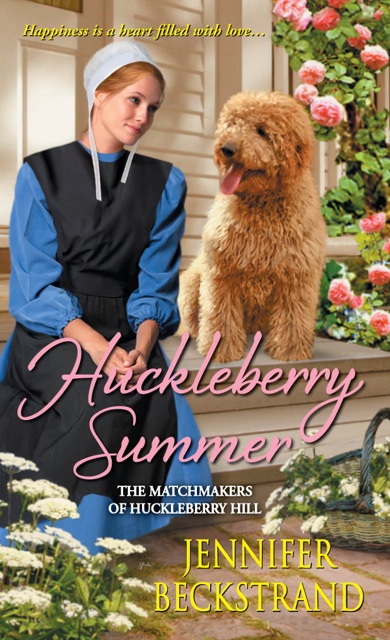 2015 RITA® AWARD Nominee
Cautious to a fault, Lily Eicher strives to live up to her dat's high standards. She's certainly not the kind of proper Amish girl who would make time for someone as impetuous as the Helmuths' grandson, Aden–even if his lively spirit and caring ways are showing her just how wonderful following her heart can be. . .Recklessly doing the right thing got Aden into big trouble. A fresh start at his grandparents' is just what he needs. And shy, pretty Lily is turning his world upside down and making him want to prove he can do good within the rules. But now both must find enough faith and understanding to risk pursuing their dreams–together. . .
"This next installment of the Matchmakers of Huckleberry Hill series will hook readers with its love story, its sticky situations and a grandmother who only wants happiness for her grandchildren. Beckstrand brings new life to the age-old occupation of matchmaking." 4 1/2 Stars and a "Top Pick" selection from Romantic Times Book Reviews
---
BUY NOW at Amazon.com
| BarnesAndNoble.com | BooksAMillion.com | WalMart.com