Dear Anna and Felty,
I would like to have a girlfriend, but girls think I am boring. Do you have any suggestions for making myself more exciting?
Boring on Bonduel
Dear Boring,
Anna says: It takes practice to be exciting enough to attract the girls' attention. You probably have a small mirror at home for shaving. Take a few minutes every morning to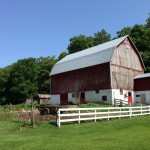 practice making different faces in the mirror. Try an excited face, a shocked face, a joyful face. Practice an interested expression. Girls like it when you look interested. Not only will this improve your chances with the girls, but exercising your face muscles will prevent wrinkles from forming in your later years. You always want to look nice for your spouse, even when you're middle-aged like Felty and me.
Felty says: You need to think up exciting things to do when you're out with a girl in your buggy. Looking for license plates is a wunderbarr way to really spice up your time together.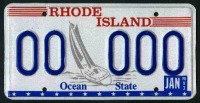 Pick a busy intersection in a big city like Shawano, park your buggy safely to the side, and watch cars as they pass. You will see many unusual license plates, and the girl will get more and more excited with every new plate yet. This was the very way I got Annie-banannie to fall in love with me. She held my hand the night we saw Rhode Island.
If you have a question for Anna and Felty, please leave a reply below.