Dear Readers!
I am so grateful to you for all you have meant to me over the years. You truly are the reason I do what I do. I have decided to start a new pen name for all my books that are not Amish romances. I will still write Amish romances as Jennifer Beckstrand, but I will now use "Jen Spencer" as the name for all my other books: sweet contemporary, historical, inspirational, and even fantasy (yes, I have a romantic fantasy in the works).
All my books, Amish or not, will continue to be sweet, romantic reads with no bad language or inappropriate scenes, and I hope by separating my genres, I'll be able to attract many more readers to my stories. My prayer is that readers will find all my stories uplifting, heartwarming, and fun.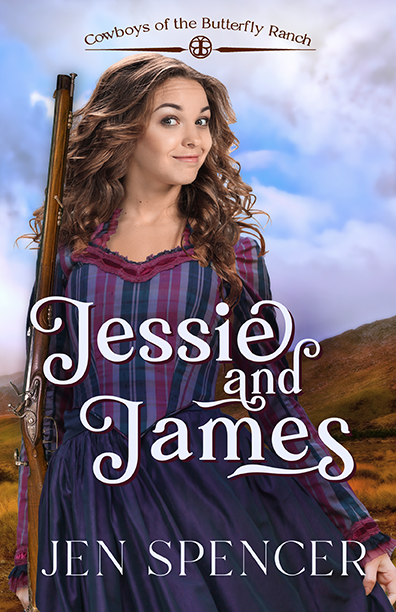 My new website is up, and if you sign up for my newsletter here, you'll get the latest news on new books, the ten-minute book club, and my writing adventures. If you sign up, I'll send you a free ebook copy of Jessie and James, my Western historical that came out two years ago under Jennifer Beckstrand.
I hope you'll consider liking my Jen Spencer Facebook page here.
I am also starting a Facebook group for all things "sweet romance," where, starting September 1,  I will host a weekly ten-minute book club featuring one sweet romance author every Wednesday night at 7:00 p.m. Mountain Time. There will always be a book giveaway and a whole lot of high-speed fun! You can join my group here.
Schedule of Author Guests
September 1: Josi Kilpack, author of All That Makes Life Bright
September 8: L.L. Muir, author of The Ghosts of Culloden Moor Series
September 15: Loree Lough, author of The Firefighter's Refrain
September 22: Jennifer Moore, author of Inventing Vivian