| by Allison Sharp, Jennifer's sister |
Whenever I finish a quilt, I usually have one of three reactions: I like it (I hope they like), I love it (I hope they give it back), or it's stunning! (I had no idea this quilt would be so impressive! Why do I keep giving them away?!) Lizzy's and Hyrum's wedding quilt fits in the third category.
After Lizzy announced her engagement, I told her to pick out a quilt pattern and fabric.  She found this beautiful quilt by Denise Schmidt, and I bought the pattern.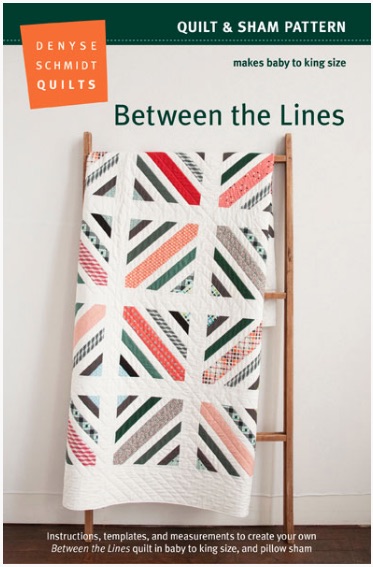 This quilt pattern may look tricky, but it is very easy to put together. After you cut fabric into strips (and all the dimensions are in the pattern), sew the strips into large blobs that approximate squares.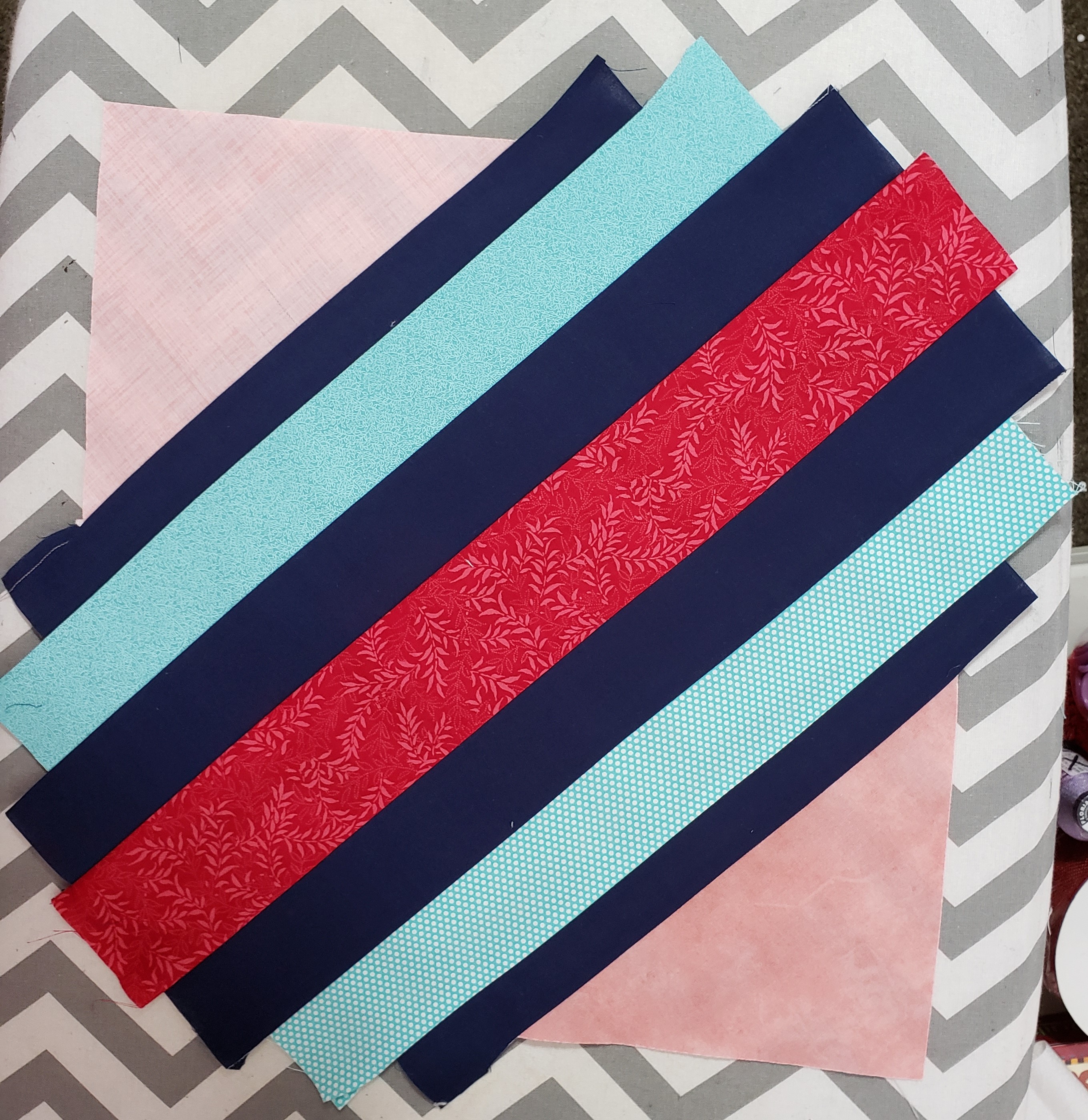 Center a square ruler on the blob.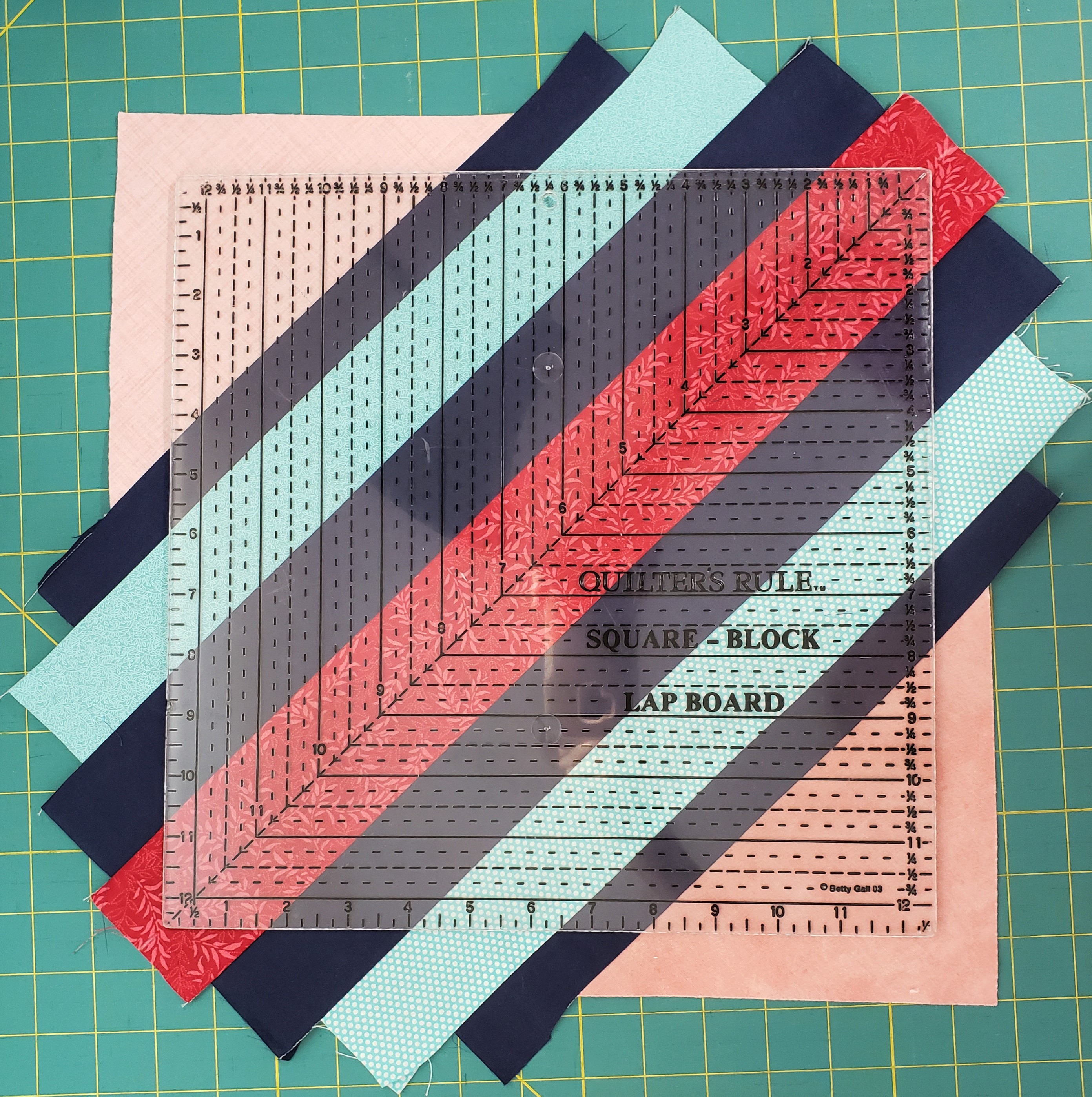 Then cut the blob into a square. How easy is that?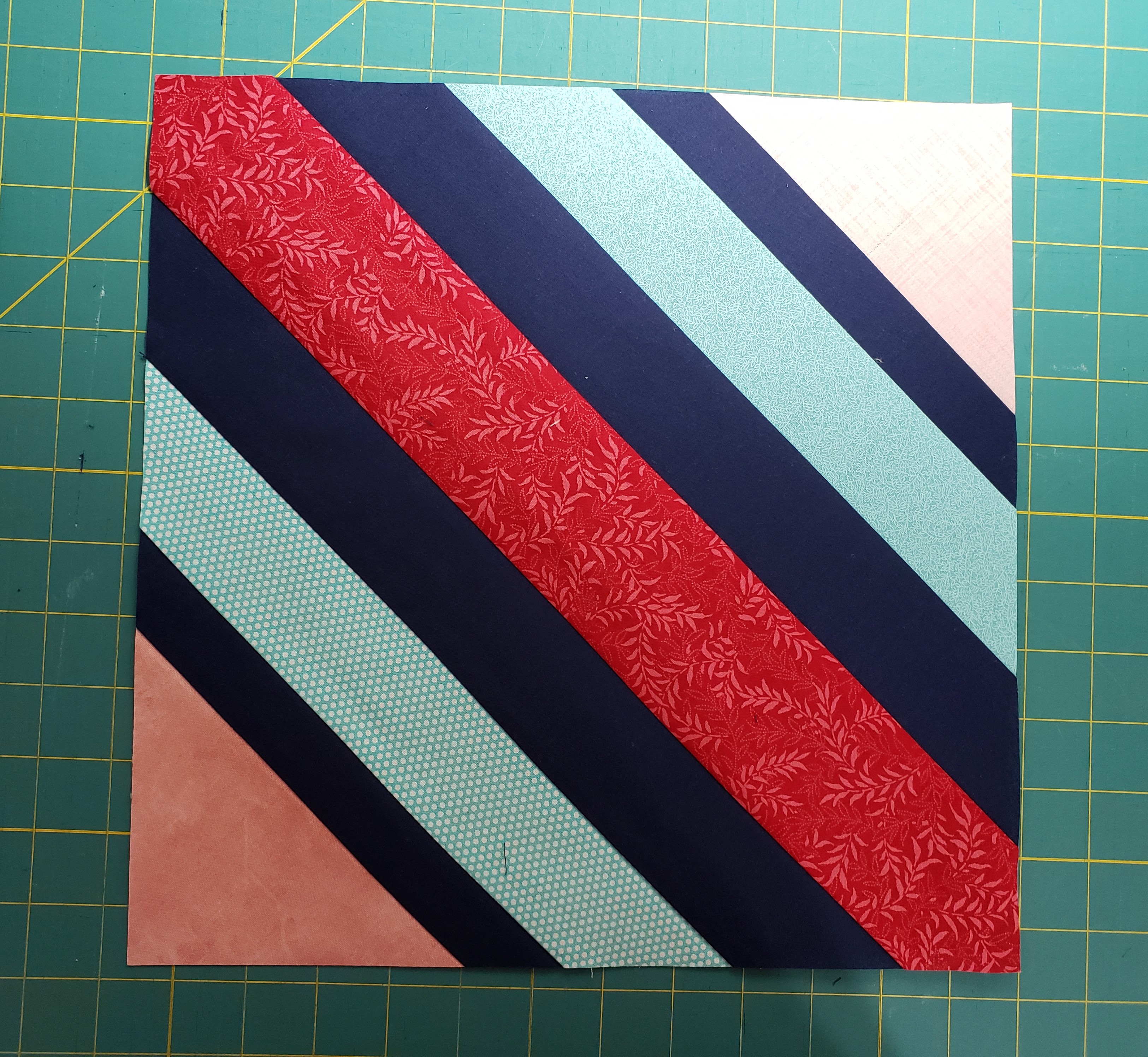 Arrange the squares however you like, sew strips between the squares, and sew everything together.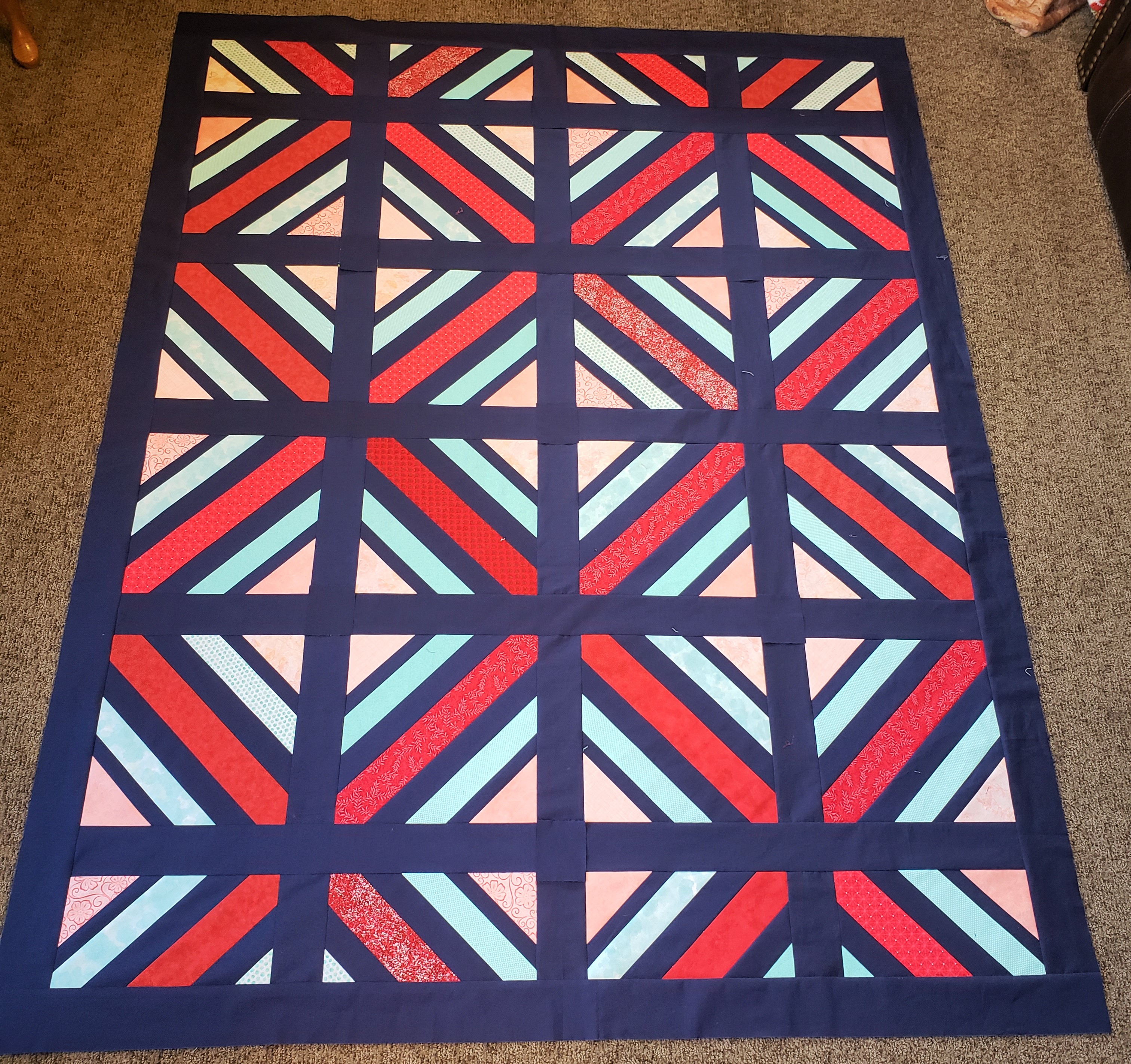 After a  little experimenting, I decided to add some fussy-cut flowers in a few spots. ("Fussy cut" means that I carefully cut the square around a particular part of the fabric, in this case, a flower.)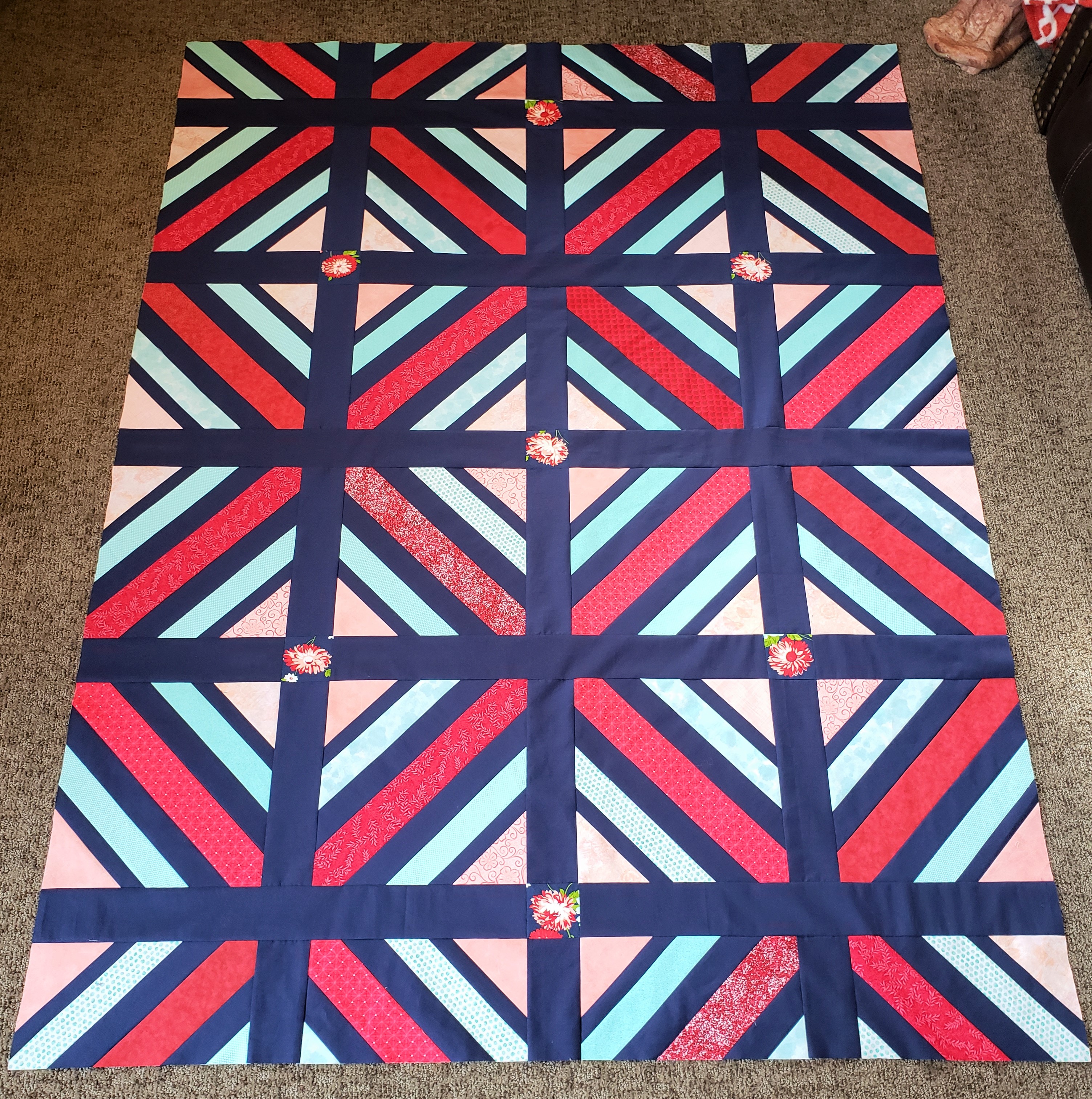 The original pattern did not have a border, but I love this flower print, and I think it ties everything together.  Here's the beautiful bride and groom next to the finished quilt.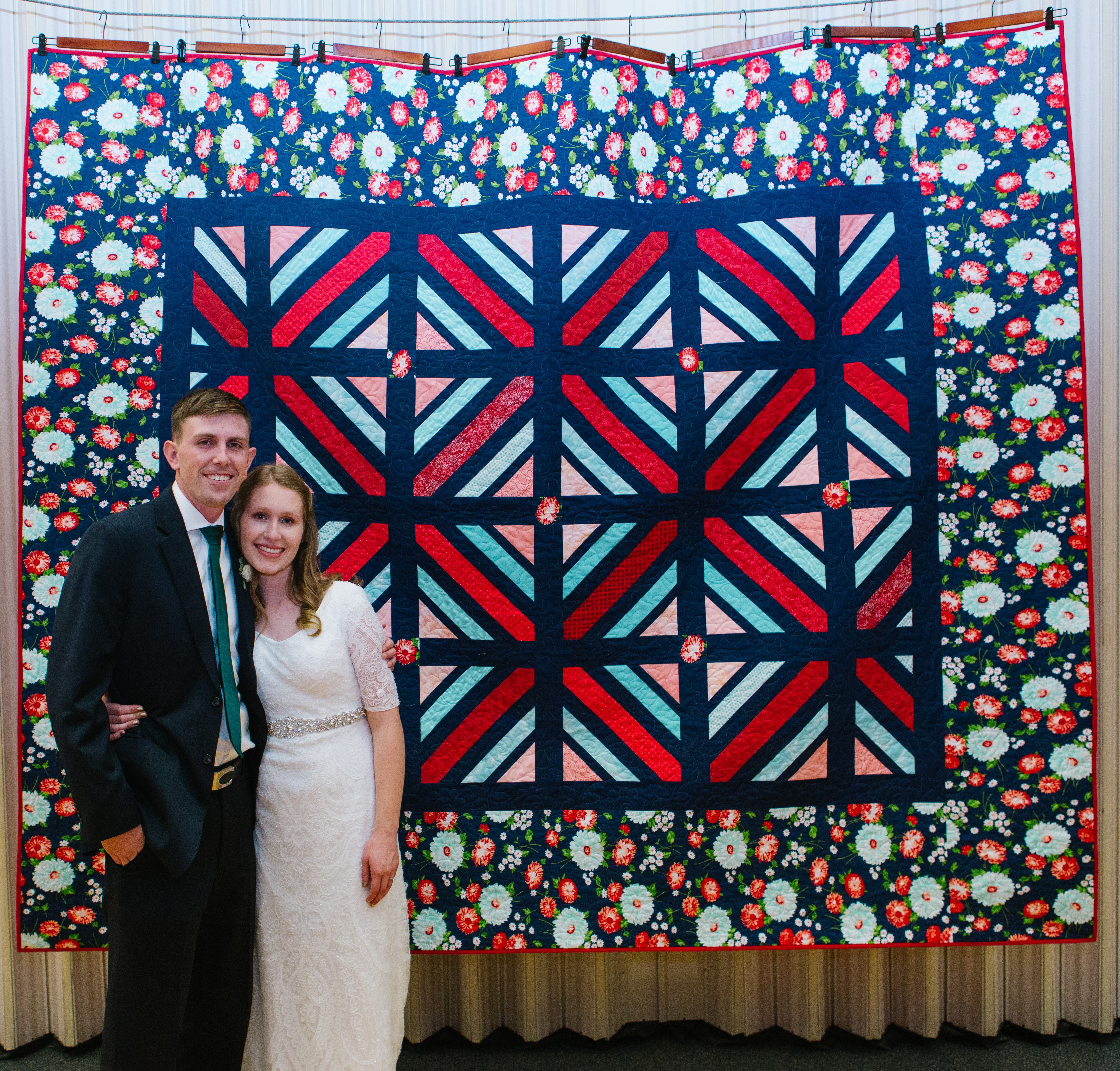 I will admit that I absolutely ran out of time to quilt this myself–never start a quilt two weeks before the wedding–so I asked a great friend with a long-arm machine to quilt an all-over floral pattern on the quilt. (She quilted it in about 24 hours.)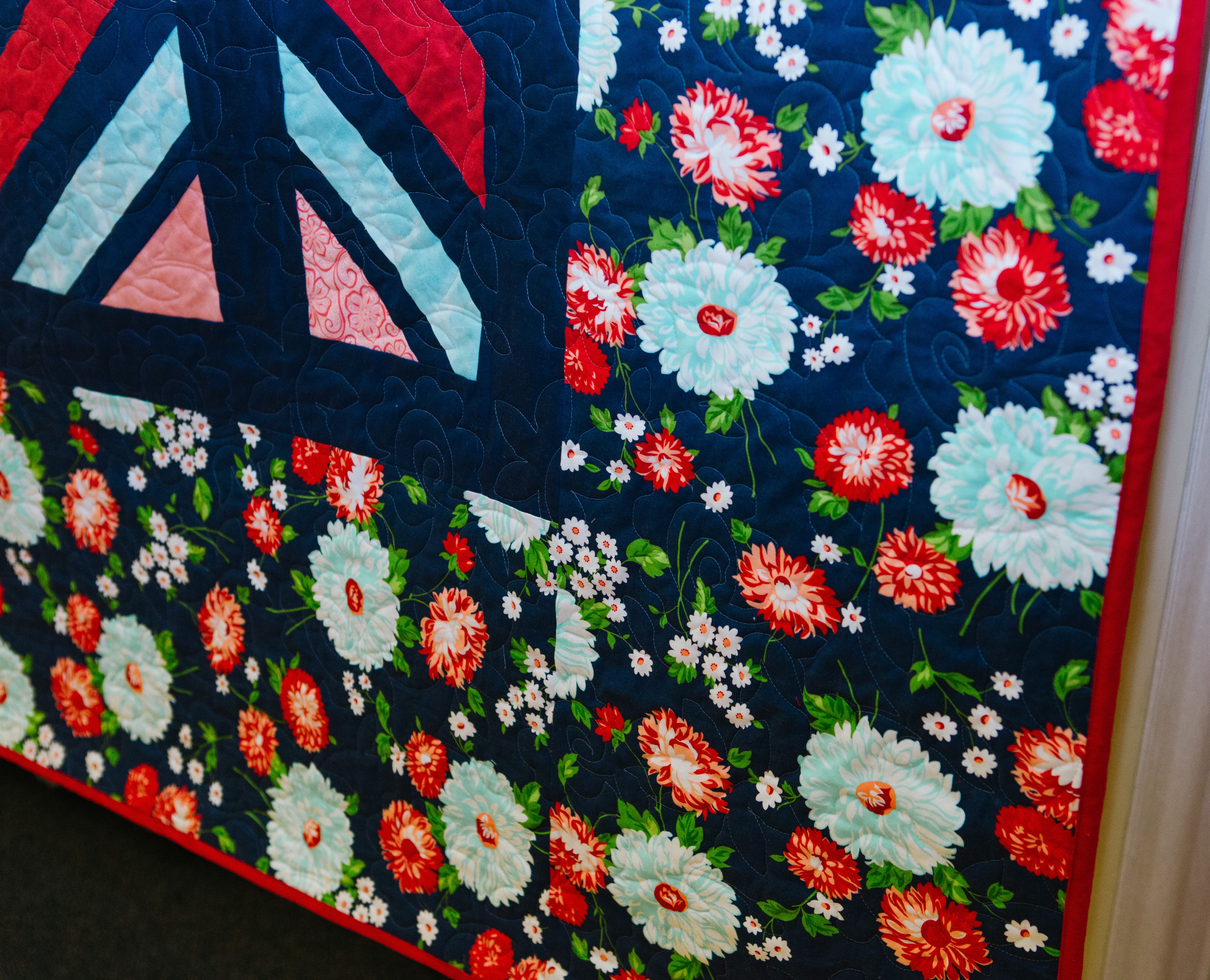 See what I mean by stunning? Moral: never underestimate the power of a great quilt pattern and beautiful fabric.
Purchase the quilt pattern from Etsy here.