Gail Kittleson is a fellow inspirational author who writes WWII romances. I'm delighted to have her on my blog today.
An Iowa farm girl, Gail appeared with her thick glasses and a pile of books at the local library counter every Saturday.  After graduating from Wartburg College and earning her MA in TESOL at UNI, she taught English as a Second Language and college expository writing. After publishing a memoir, the World War II bug bit her, and she's never been quite the same.
Gail's husband Lance has deployed with the Army several times and says between him and their son, she has experienced more deployments than anyone in the family. Lance shares her delight in historical research, their grandchildren, and gardening.
The desire to increase appreciation for the tremendous sacrifices veterans have made for our freedom motivates Gail's book talks. She also loves cheering other writers through facilitating workshops and doing freelance editing.

World War II Lives On, by Gail Kittleson
"Each man's life touches so many other lives, and when he isn't around he leaves an awful hole, doesn't he?" -Clarence, George Bailey's angel – It's a Wonderful Life
The gift of presence cannot be surpassed. We know we've truly been there for another human being, and have become better for it. Besieged WWII evacuation hospital doctors and nurses performed life-giving procedures to save lives and administered pain-killing drugs to ease soldiers' dying agony.
And always, they gave the precious gift of presence. It's impossible to imagine what that meant to the wounded or those breathing their last. For family waiting back home, knowing their loved one sacrificed his life was a bitter pill: to think that someone stayed with him, touched him, attended to his final words—what earthly value can we attach to this?
NO, this is a spiritual value. Along with citizens all over the world, nurses gave beyond their powers over and over and over. Police, emergency crews, and the clergy entered into this constant, unrestrained giving.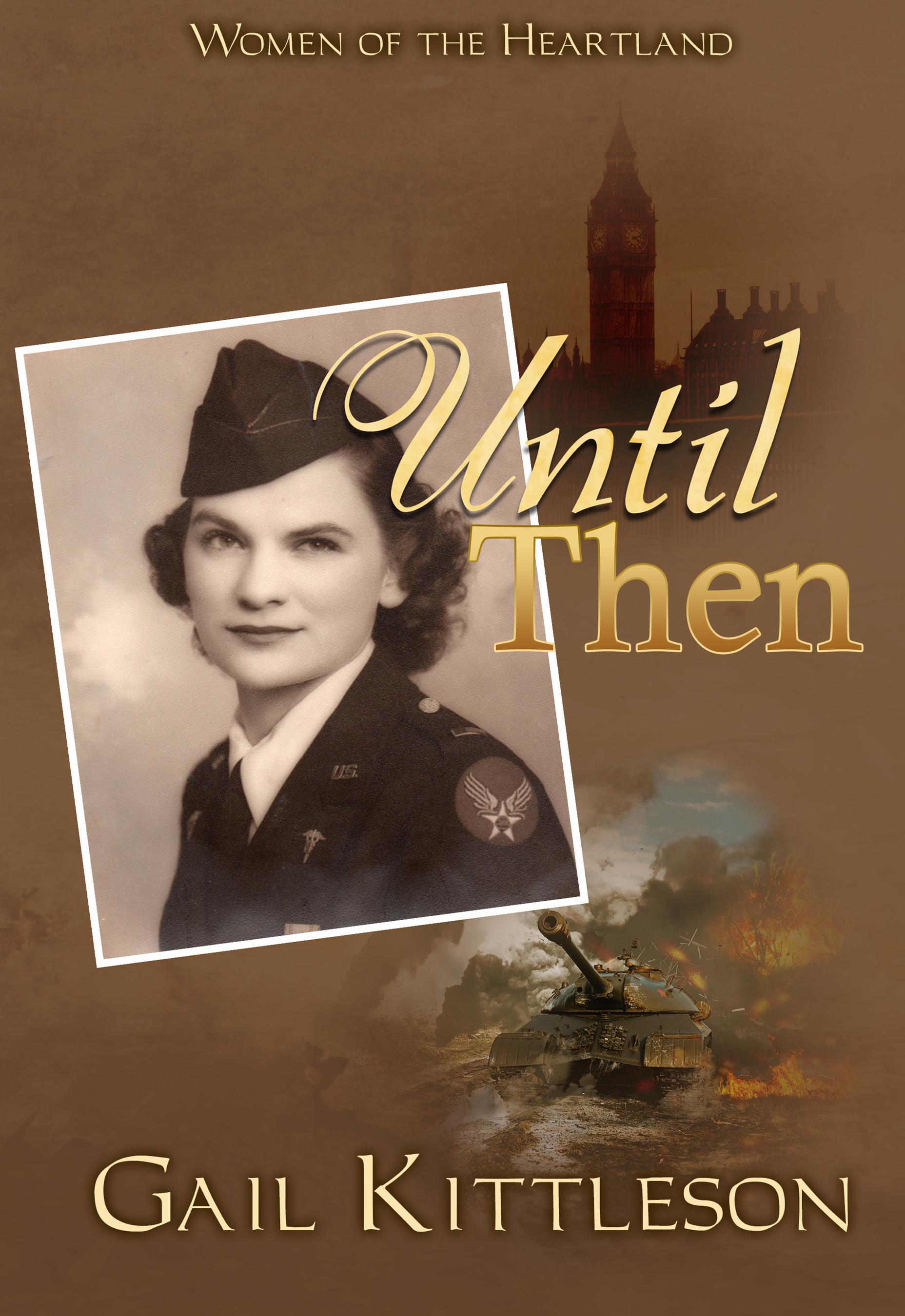 Their devotion challenged me as Until Then came together. More than once, tears flowed as I wrote. How did these ordinary people make it through? What part did faith play . . . and how much did they doubt along the way? Finally, how could I possibly honor them enough for their vital soul-work?
Dorothy Woebbeking Worst documented her wartime activities, but never sat down to write her own memoir. Why? The very nature of memoir requires us to step back—to objectivize about our experience.
In a videoed interview, one particular topic caused Dorothy's voice to tremble. Her face contorted, and she said, "We'll talk about that one later. Her verbal and non-verbal cues provided wisdom about what to emphasize when I wrote scenes about that specific experience.
At the book launch of Until Then, one of her granddaughters hugged me and said, "You have no idea how long we've wanted someone to write Grandma's story."
Such a gripping saga . . . I couldn't NOT write it. This incredible make-do woman garnered my admiration and fit right into my Women of the Heartland series.
At the same time, the worst civilian tragedy of the war in London's East End gripped me. This story provided the perfect counterpoint to the Eleventh Evacuation Hospital's trek across North Africa, through Sicily, up the boot of Italy, north through France, and into Germany.
The horrific Battle of the Kasserine Pass  . . . Dorothy was there. The vicious fighting at Anzio? Dorothy was there. The Colmar Pocket in the foothills of the Alps, and the Battle of the Bulge? Through countryside ravaged by the Waffen S.S., into devastated German cities? Dorothy was there.
What she saw and heard stayed with her forever. Unlike many WWII veterans, she shared often and vividly about her experience, but perhaps going down into these specific horrors—still very present in her heart—as memoir requires, was simply a bridge too far.
---
Find out more about Gail and her books here.