Recipes and Hilarious Food Disasters
This month, I asked my Amish author friends about food because I love food. I love eating, I love snacking, and I love going out to eat. When you read about our cooking disasters, you'll know why many of us like to go out to eat and why Shelley Shepard Gray will never host another work dinner party again.

If you could choose only one food to eat for the rest of your life, what would it be?
Jennifer Beckstrand: Whole, raw almonds. I LOVE almonds. I buy that big bag they sell at Costco and just snack on them all day.
Mary Ellis: What an amusing question because my husband and I discussed this last night at dinner. His answer was chicken, but mine was corn. I eat some form of corn every day of my life–popcorn, corn on the cob, cornbread, creamed corn, corn chips. No joke, every day!
Vanetta Chapman: I'm tempted to say chocolate, but honestly I couldn't live on a diet of chocolate. So I'll go with EGGS. There are lots of ways to fix them and they're full of protein!
Kelly Irvin: My husband's pizza. He makes a homemade crust with lots of veggies, olives, homemade tomato sauce, and mozzarella so I'd be getting most of the food groups. Right? That's my story and I'm sticking to it.
Amanda Flower: Ice cream!
Amy Lillard: Chicken empanadas from On the Border. I love them! Especially since I can't eat gluten and they are strictly off limits.
Amy Clipston: Popcorn and Diet Coke! My two favorite foods!
Shelley Shepard Gray: Currently I've been on a Texas Ruby Red grapefruit kick. I've had a grapefruit every morning for the last five months! So I think that would be my answer. I have a terrible sweet tooth, and pie would be my second choice. But since I really am trying to eat better, I'll stick with grapefruit.
What is one of your favorite Amish recipes?
Jennifer Beckstrand: Lia makes raisin pie in Huckleberry Hill. I had to make it for myself to see if it was any good. Okay, I was busy, so my very nice son made it for me. I loved it! It is surprisingly delicious.
Raisin Pie:

Line pie plate with bottom crust. Preheat oven to 450 degrees.
Mix together: 2 cups water
1/2 cup white sugar
2 T flour
1/4 t salt
½ t vanilla
1 T butter
1 T lemon juice
Add 2 cups raisins once this is all mixed well. Put in saucepan and simmer over low heat for 10 minutes, stirring frequently. Remove from heat. Pour raisin mixture into pastry-lined pie pan. Cover with second pastry. Seal edges and cut steam vents in top. Bake for 15 minutes, then lower the heat to 350 degrees and bake an additional 25 to 30 minutes.
Mary Ellis:
Molasses Crisp Cookies:
3 cups butter
2 ½ cups white sugar
2 ½ brown sugar
Mix well, then add:
4 beaten eggs and mix again
Add: 6 teaspoons baking soda dissolved in 1 cup buttermilk
Next add: 1 cup cane molasses (lighter molasses OR 1 cup dark molasses) whichever your preference.
2 teaspoons baking powder and then gradually add 10 cups flour
Chill dough for at least 2 hours and then roll into balls about the size of walnuts. Then roll the balls in a mixture of brown sugar and cinnamon to taste.
Place on ungreased cookie sheet and bake at 350 degrees for about 10-12 minutes depending on your oven.
Vannetta Chapman: I'm a bread girl, so I'll go with Buttermilk Cornbread
2 eggs
1½ cups buttermilk
3 Tablespoons melted lard (or shortening)
1½ cups corn meal
1 teaspoon salt
1 cup flour
¾ teaspoon baking soda
In a large bowl, combine the eggs, buttermilk, and lard/shortening. Add the remaining dry ingredients and pour into an 8 x 8 pan. Bake at 400 degrees for 30 minutes or until a toothpick comes out clean.
Kelly Irvin: Tater tot casserole. It's in Sherry Gore's Simply Delicious Amish Cooking cookbook. Tater tots are a food group, right? Well, they are potatoes, hence a vegetable, and you make it with ground beef and peas or green beans, so again, we're talking lots of food groups. And everyone in my family likes it. Even my mother-in-law is making it for my father-in-law.
Tater Tot Casserole
1 small onion, ½ cup cut up celery, 1 can cream of mushroom soup, 1 can cream of chicken soup, 2 pounds ground beef, browned, 2 cups peas, cooked, 1 cup shredded cheese, 2 pounds tater tots.
Pre-heat the oven to 350. Mix onion, celery, mushroom soup and chicken soup with ground beef. Layer meat mixture in glass 13x9x9-inch pan. Layer peas (we use green beans) on top, then shredded cheese. Arrange tater tots over top. Bake 35 minutes. Can make ahead. Makes 8-10 ½ cup servings. (Whoever side a half cup is a serving is crazy –Kelly's editorial note). Sherry gives Anna Musser, from Manheim, Pennsylvania, credit for the recipe.
Amanda Flower: Amish sour cream cookies. Super easy and so yummy. I can even make them without causing a kitchen fire!
Amy Lillard: I love "my" Amish apple crisp recipe. I haven't tried to make it gluten free yet, but it's on my To-do list. Just a soon as I finish this next book.

Apple Crisp
¾ cup granulated sugar
1 Tbs flour
½ tsp ground cinnamon
1/8 tsp salt
3 medium sized Granny Smith Apples, cored, peeled, and sliced
½ cup oats
½ cup flour
½ cup brown sugar
1/8 tsp baking soda
1/8 tsp baking powder
¼ cup butter—melted
Stir together granulated sugar, 1Tbs flour, cinnamon, and salt. Lightly wet apple slices and combine with cinnamon-sugar mixture. Spoon into greased Pyrex baking pan.
Mix together the remainder of the dry ingredients, then stir in melted butter, crumble over apple mixture.
Bake at 375˚ for 35-40 minutes. Serve warm or cold with milk or coffee.
Amy Clipston: My favorite recipe is my mother's Sauerbraten:
Marinade:
1 roast
2 cups vinegar
1 tablespoon of salt
½ teaspoon pepper
2 onions sliced
1 carrot sliced
½ cup chopped celery
4 cloves
4 whole black peppers
2 bay leaves
Standing time in marinade: 5-6 days, turn daily
Remove from marinade
Throw away marinade
Sear meat with 3 tablespoons of shortening
Pour large can of beef broth over meat and simmer for 3 hours
In pan, blend:
5 tablespoons of melted butter
5 tablespoons of flour
1 tablespoon of sugar
Blend until smooth on low heat
Stir into simmering meat liquid
Continue simmering until tender
Shelley Shepard Gray: One of my favorite Amish recipes comes from one of Lovina Eicher's cookbooks. They are for Amish pretzels. I first made them during a snow day when both of my kids were still home. All of their friends who had four wheel drive trucks and cars tackled our driveway and came over. By two or three that afternoon, we had teenagers everywhere! I kept making pretzels and they kept eating them. It's a nice memory.
Tell us about a food or cooking mishap you've had.
Jennifer Beckstrand: When my husband was in graduate school in Chicago, we lived in an apartment the size of a postage stamp. We were far from home, had one car, and one active two-year-old. One day I made a delicious chicken curry salad with grapes and cantaloupe. I spent a lot of time on it and was so looking forward to eating it. I sat it on the table (which also did double duty as a study space for my husband), and my daughter yanked the cord to the lamp on the table. The lamp crashed and the light bulb shattered into my beautiful salad. I must admit, I shed more than a few tears. We had peanut butter and jelly for dinner.
Mary Ellis: Last month I had a dinner party for our closest friends. I made my mom's recipe for Hungarian Chicken Paprikas. But I accidentally bought self-rising flour to make the dumplings. It was a disaster. Instead of the dumplings floating to the surface of the pot of water when done, they never sank. They continued to expand and grow into mushy puffballs of goo. My stove looked like a scene from an Alien movie. We had to throw the whole mess off the deck into the woods and start over (after my husband went to town to buy more flour).
Vannetta Chapman: I'm a very marginal cook. Last week I tried cooking smothered pork chops w/o a recipe. In my mind it was easy enough. Braise the pork chops, stir fry some onion and mushrooms, dump it all together with a little gravy. Yum. Right? Turned out TERRIBLE–very, very dry. I wanted to give mine to the dog, but I've vowed not to give her table food. Fortunately, hubby is good-humored about it all.
Kelly Irvin: My husband does most of the cooking at our house so I'm hard pressed to think of any mishaps that I have had. No kidding. When I did the cooking it usually involved can openers and the microwave. Hard to go wrong. I make a decent meatloaf and I love to make Mexican caldo (vegetable beef soup) and I make excellent ginger snap cookies, but I haven't had time in recent years. Tim loves to cook, so I "let" him. I do the grocery shopping and clean up afterwards. We make a great team.
Amanda Flower: Well, I'm a terrible cook, and I still have not mastered hard boiling an egg. The last time I attempted it… the egg exploded. That was several years ago. My goal for this Easter is to overcome my fear of egg boiling, so my niece and nephew can color Easter eggs for the Easter Bunny.
Amy Lillard: One year for Easter my husband invited his mother to come eat with us and I was supposed to cook a roast. I grew up in the deep South and we take every opportunity we can to eat pork. So I made a pork roast. He expected a beef roast. You would have thought I gave the man poison. But he adamantly did not want to eat pork on Easter. Now ham is another matter altogether. LOL
Amy Clipston: It doesn't take much to make the fire alarm go off at our house, so this has been a common occurrence, especially when I cook. Often the alarm goes off, the cats go running, and I have to race around the house opening windows. The fire alarm is LOUD and obnoxious at our house. In fact, outside my mother's room, the alarm actually has a voice that yells, "Fire! Fire!" My boys simply roll their eyes and cover their ears.
Shelley Shepard Gray: My worst cooking mishap was actually a dinner party mishap! Years ago, a few years after we moved to Cincinnati, I gave a small dinner party for everyone who was working on an account with my husband. This group-which included my husband's company's vice president of sales-had been meeting furiously for months. They all came to Cincinnati for the final big presentation. Since they had all been living in hotels for, well, just about forever, I decided to host a meal for them in our home.
The day of the dinner party, I cleaned the house top to bottom. I made a whole array of 'southern' foods-cheese grits, baked beans, salads, and a really pretty chocolate cake. The centerpiece of the meal was a Honey Baked Ham.
Y'all probably know those hams-you buy them at the Honey Baked Ham Store, and they're not cheap! They are certainly delicious though, and I knew everyone would enjoy it. As the clocked ticked by, I placed everything on our dining room table, checked and double-checked that everything was 'just right' then finally ran upstairs to take off my old jeans and t-shirt and put on heels and a dress. Just as I was walking out of our bedroom, my husband called, saying he was five minutes away. I could hear the tension in his voice. He was stressed about the meeting! Stressed about having everyone over! He wanted everything to be perfect!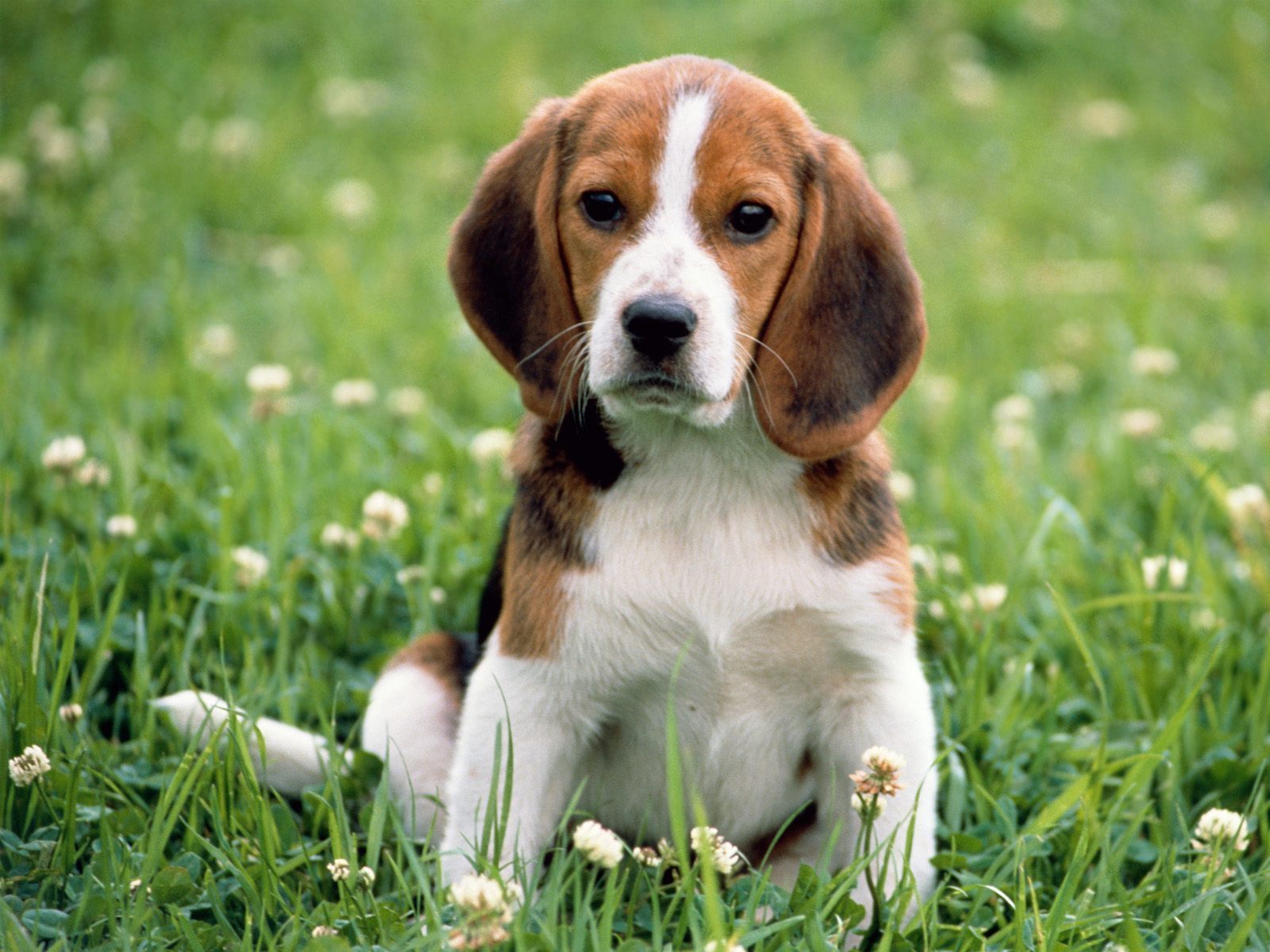 Well, I had this. I can't do a lot of things right, but I can serve a Honey Baked Ham with the best of them! Feeling a bit like June Cleaver, I told him that everything was ready and that I'd see them in a few minutes. Then I ran back downstairs to admire how pretty everything looked.
Except, well, it didn't look perfect. Phoebe, our beagle, had jumped on the dining room table, dragged down the ham, and was eating it on the floor like she'd been starved for days.
What to do? What to do?
I tossed that Beagle in the backyard, grabbed that ham, lopped off the side that was chewed on, kind of rinsed it off…and stuck it back on that platter. Then I hastily got out placemats and put them at each place setting to cover all the grease spots.
And then, just as I heard the garage door go up, I smiled, greeted everyone, and invited them into my home. (I'm not proud about this.) Thirty minutes later, we were all eating at the table. By this time, the beagle was howling outside (she had quite the stomach ache), and my husband, who was sitting on my left, leaned over and asked what happened to the ham. He knew how much I'd paid for it and he was kind of upset that we'd hardly had enough to feed ten people.
That was when I made the worst error yet. I whispered to him that our beagle had uh, eaten a good third of that ham. Unfortunately, everyone heard. My husband was horrified. (though not as horrified as his boss, his boss's boss. Or the VP of sales). Practically in unison, everyone's forks dropped, which signaled the end of our dinner party!
Big surprise-next time everyone came in town? Everyone said they would be Perfectly Fine going to a restaurant!
Your turn. What one food would you eat for the rest of your life?

---
16 Comments
---
Leave a Reply