After all your Halloween festivities, you need some comfort food. This is a wonderful recipe from The Honeybee Sisters Cookbook that is sure to be a crowd pleaser.
After you marinate the salmon, you can grill, bake, or fry it.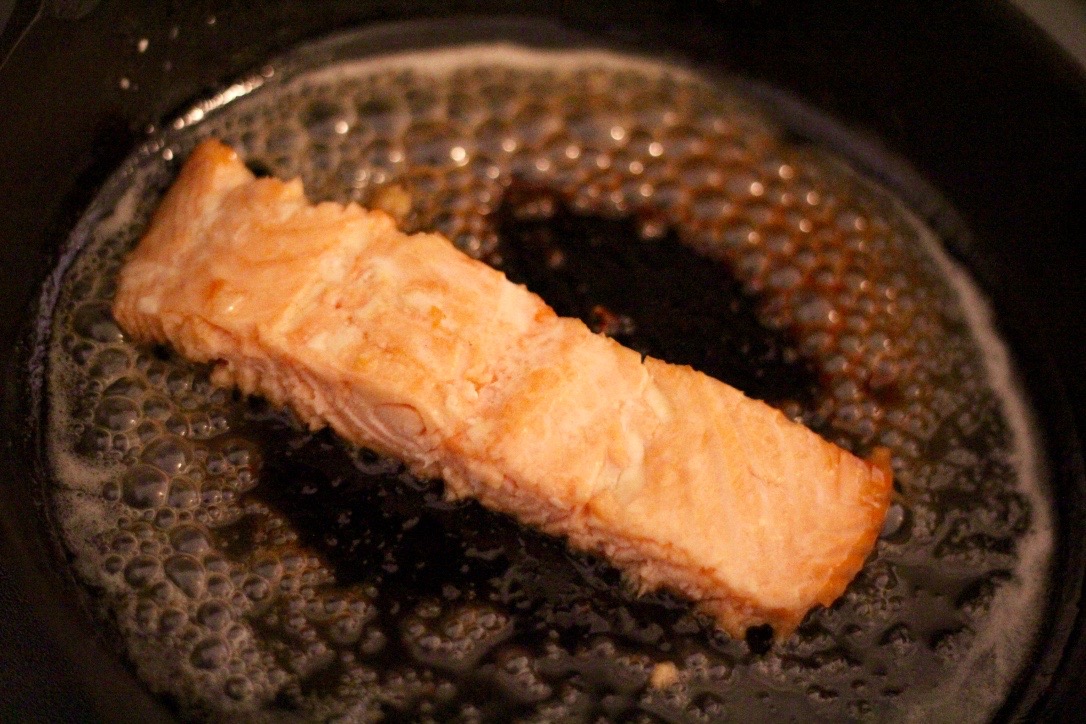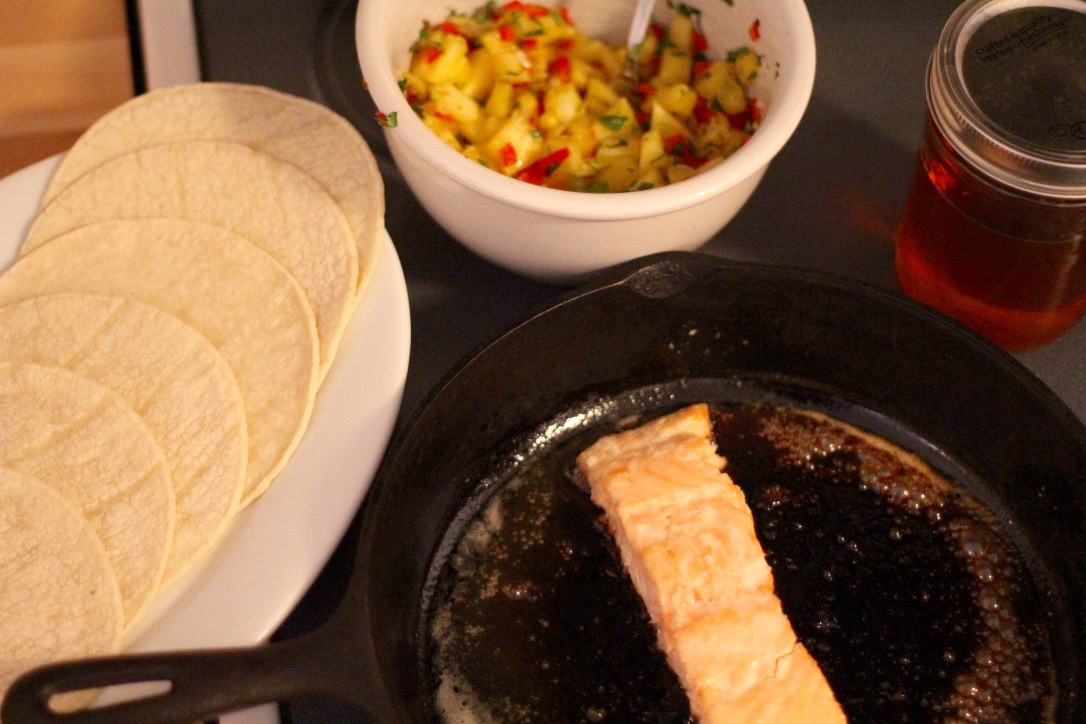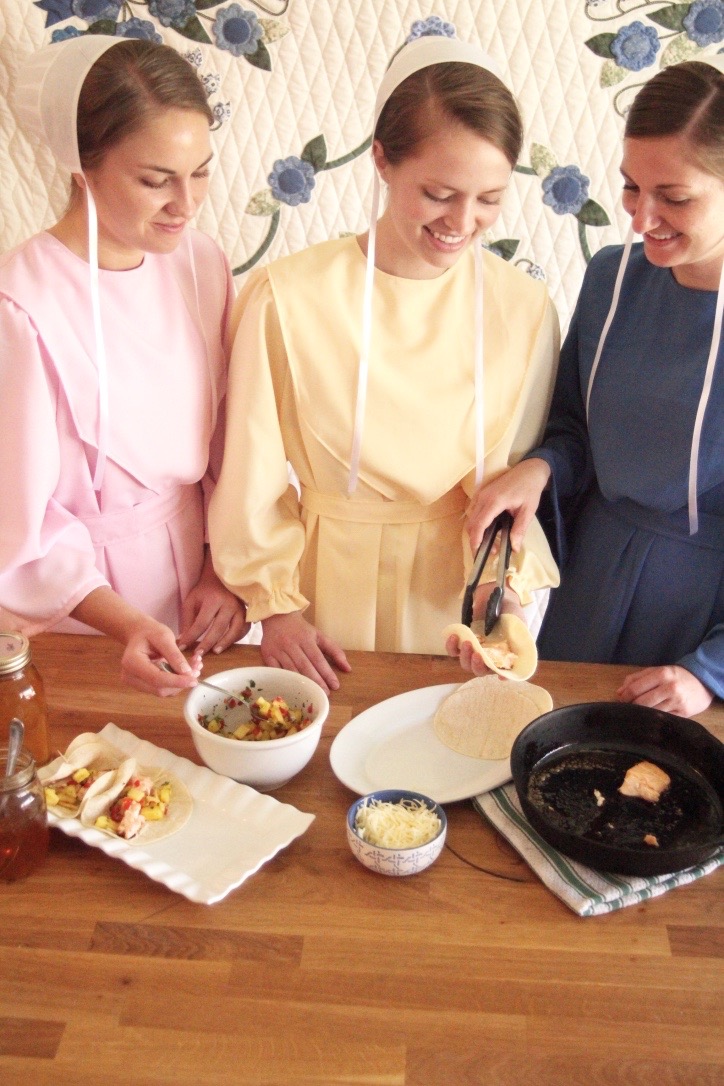 Salmon Tacos

Ingredients
1 salmon fillet (about 11⁄2 pounds)
12 corn tortillas
1⁄2 cup fresh squeezed lime juice
Zest of 2 limes
1⁄4 cup extra virgin olive oil
1⁄4 cup honey
3 cloves of garlic, pressed
1⁄2 teaspoon kosher salt
Shredded Monterey Jack cheese
Cilantro sprigs and lime wedges
Salsa
1⁄4 of a pineapple, peeled, cored, and chopped
2 tablespoons red pepper, finely chopped
1 tablespoon cilantro, chopped
1 green onion, finely chopped
Instructions
Prepare salsa by mixing all ingredients together. Cover and refrigerate.
Heat each corn tortilla directly on stove burner a few seconds per side. Wrap in foil and keep warm in a 175 degree oven.
In a small bowl, whisk the lime juice, lime zest, olive oil, honey, and garlic together. Reserve 2 tablespoons of the marinade and pour remainder into a gallon plastic zipper bag. Add salmon fillet and marinate for at least one hour but no longer than 3 hours.
Heat grill on medium-high heat and grill salmon for 5 minutes per side or until thickest part of fillet flakes easily with a fork or internal temperature is at least 145 degrees. You can also bake at 350 degrees for 12-14 minutes.
Remove from heat and sprinkle with salt. Flake with a fork and add reserved marinade.
Divide among tortillas.
Add cheese and pineapple salsa and garnish with cilantro sprigs and lime wedges.