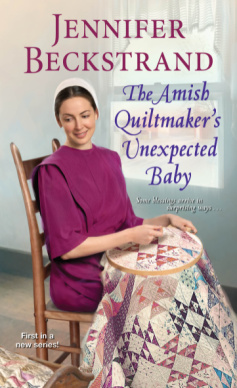 The Amish Quiltmaker's Unexpected Baby
In the first in an engaging new series, an Amish quiltmaker moves from Pennsylvania to a new settlement in Colorado, where adventure, challenges, and love are waiting . . .
Esther Zook is starting over after her father's death, piecing together a new life with as much care as she puts into her intricate quilts. When her wayward sister abandons her baby, it throws all those plans for a fresh start asunder. Esther had accepted her status as an old maid—but a mother? And a single one, at that? Not that she hasn't noticed Levi Kiem, the eligible young man who's making repairs in her house. Yet he surely has no interest in Esther as anything other than a friend . . .
It's true that Levi has plenty of marriage prospects. His dat has even offered to send him to Ohio to find a wife. Yet the more time he spends with Esther, the more intrigued he becomes. Feisty and independent, she's nothing like the wife he once imagined for himself. Yet just as a quilt is crafted from contrasting cloth, they might find that together, they can create a family to cherish . . .
---
BUY The Amish Quiltmaker's Unexpected Baby NOW at Amazon.com
---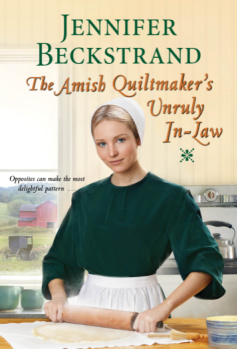 The Amish Quiltmaker's Unruly In-Law
Moving to a new Amish settlement in small-town Colorado was a brave new start for independent-minded quiltmaker Esther Kiem. But helping her reckless relative will really put her special matchmaking skills to the test . . .
Mischievous and rebellious, young Ben Kiem is making the wrong kind of name for himself throughout the town of Byler. And even though his sister-in-law, Esther, somehow coaxes him into keeping company with sensible Linda Eicher, Ben can't see anything they have in common. Or that he could ever be good enough for someone like her. But Linda's down-to-earth nature and unexpected understanding have Ben trying his best to be better, no matter how challenging . . .
Linda couldn't be more surprised when Ben turns out to be caring and helpful, despite his rowdy pranks and bad-news friends. And falling in love with him suddenly seems just right. But when a heartbreaking misunderstanding comes between them, both she and Ben must risk enough to trust, stitch the pieces back together—and dare a forever precious happiness.
---
BUY The Amish Quiltmaker's Unruly In-Law NOW at Amazon.com
---