| By Allison Sharp, Jennifer's sister |
If you are going to have a baby, and I'm invited to your baby shower, I will probably wait until about two weeks before the shower before starting the baby quilt. I'm not sure why I do this, but this usually necessitates picking an uncomplicated pattern. The Baby Boy Elephant Baby Quilt is one of my favorite last-minute quilt patterns. (Some of you might remember "Elephant Baby Quilt" I made for my darling granddaughter. See that post here.)
I made this particular quilt for my great-nephew Whit. His nursery colors are mint green and gray, so while at the fabric store, I picked about 23 different fabrics and arranged them from the lightest mints and grays to the darkest. I realized that these would make a beautiful ombre quilt.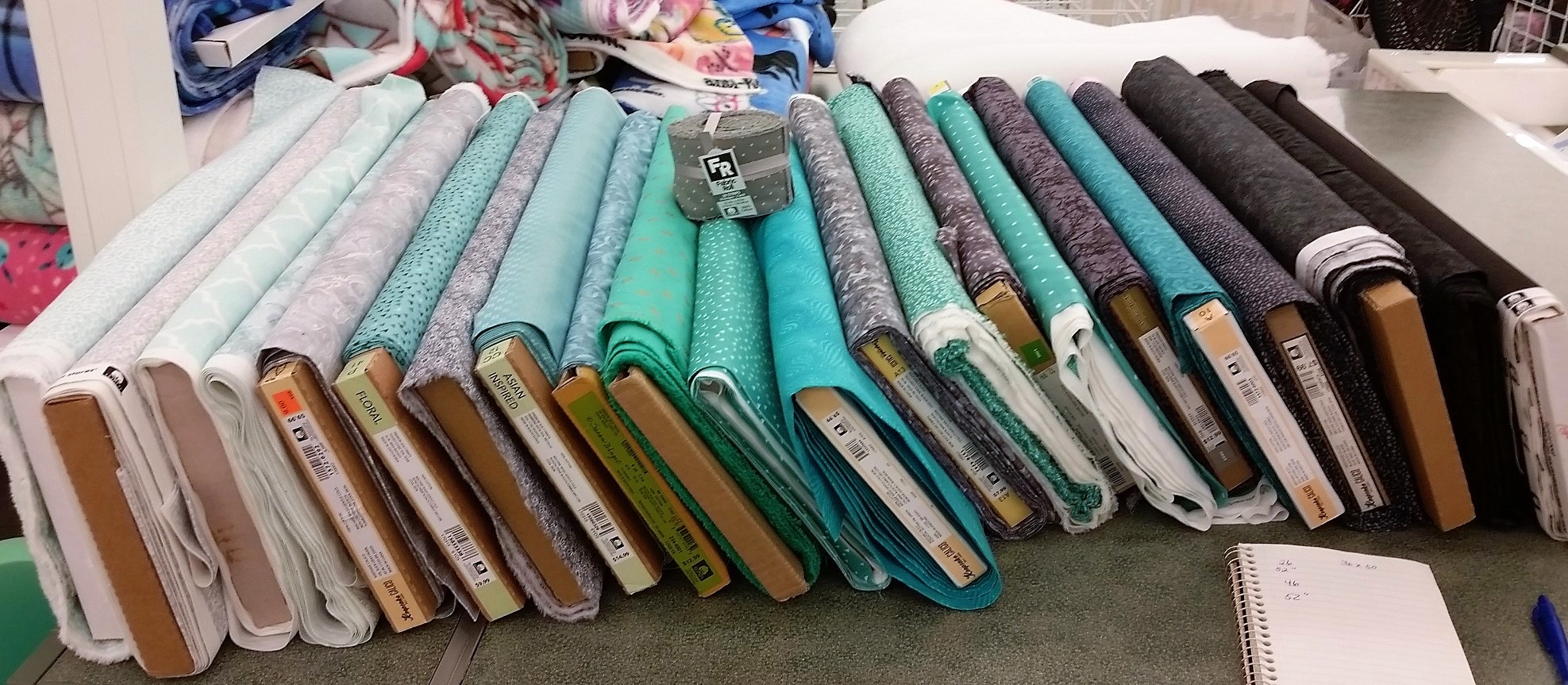 After purchasing the fabric and getting it home, I cut one 2 1/2″ strip from each fabric and arranged them, as I had at the store, from light to dark. You're probably noticing that while there is such a thing as very dark gray (black), I struggled to find a very dark mint green.

Then I sewed the strips together.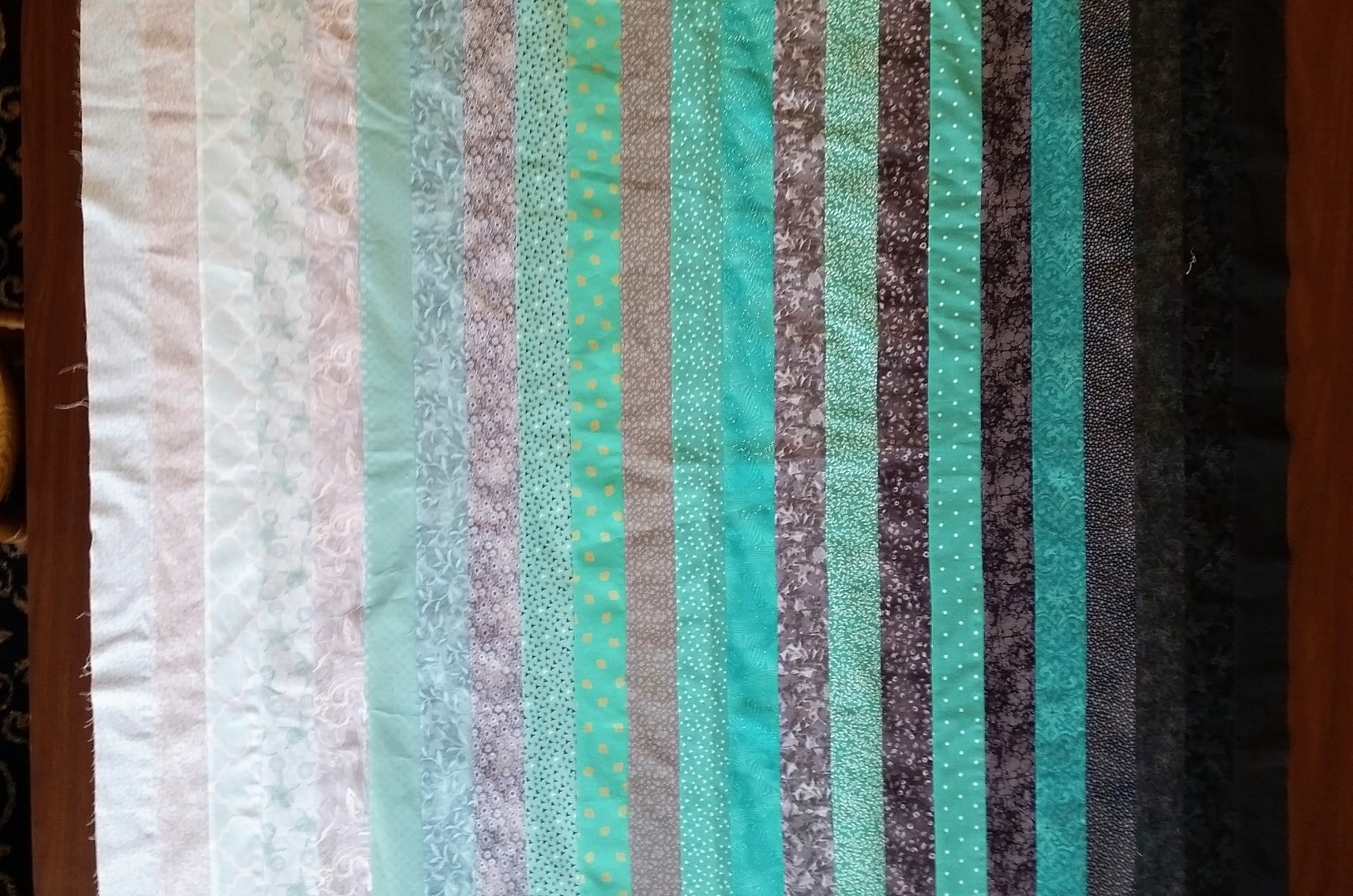 If you are really lacking in time, you can finish this quilt top just as it is. The ombre is beautiful, and you could make it in fabric of any color. Here is the same thing in pink. (One day I will make this into a flamingo quilt, and you will be very impressed.)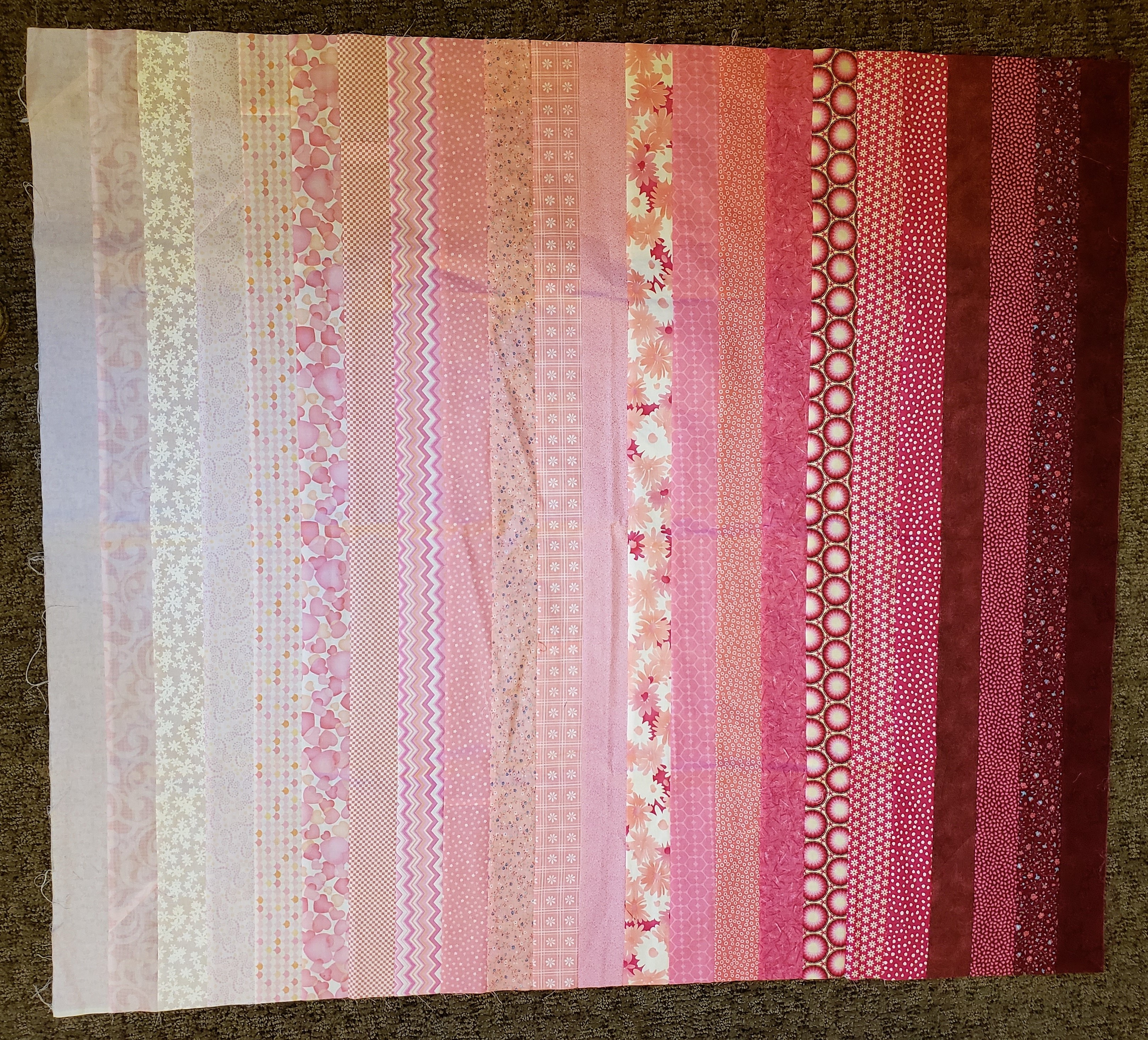 I decided, however, to add an elephant with bubbles escaping his trunk. I knew the ombre would make a beautiful background. I looked online for an elephant pattern (which I purchased because I'm happy to pay a designer for her work), printed it in the size I liked best, and then auditioned it on the quilt top with plastic lids standing in for the bubbles.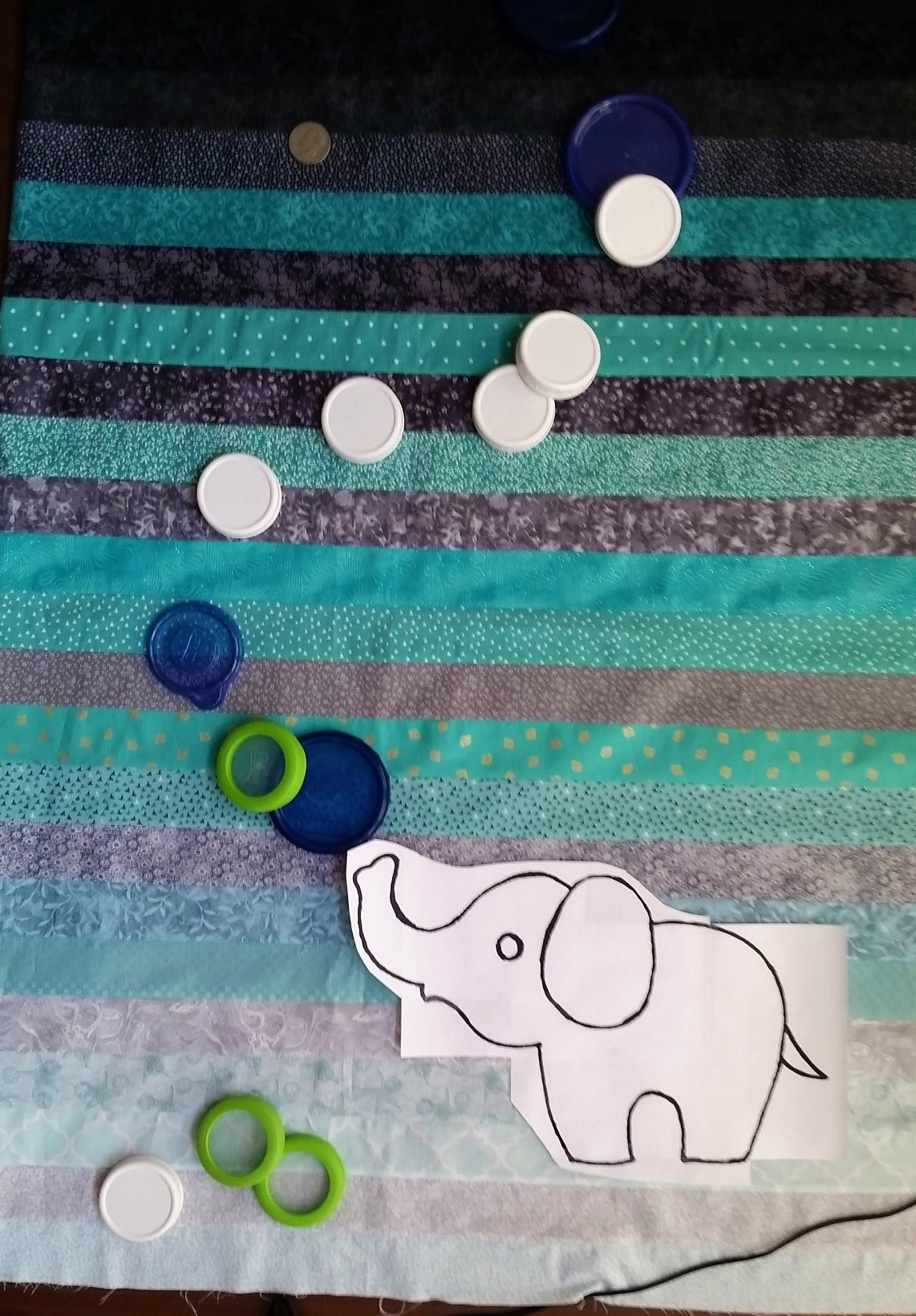 I traced the elephant and bubbles onto a paper-backed fusible web, like Wonder-Under or Steam-A-Seam-2, and then ironed the web to my chosen fabric to create applique pieces. I laid the quilt on the floor and put the applique pieces on the quilt. I did NOT iron anything in place until I had spent about an hour moving everything around. I lightly ironed everything into place while the quilt was on the floor (my floor is carpeted–not sure if this would work on a different surface), but then moved the quilt to my ironing board for the final press.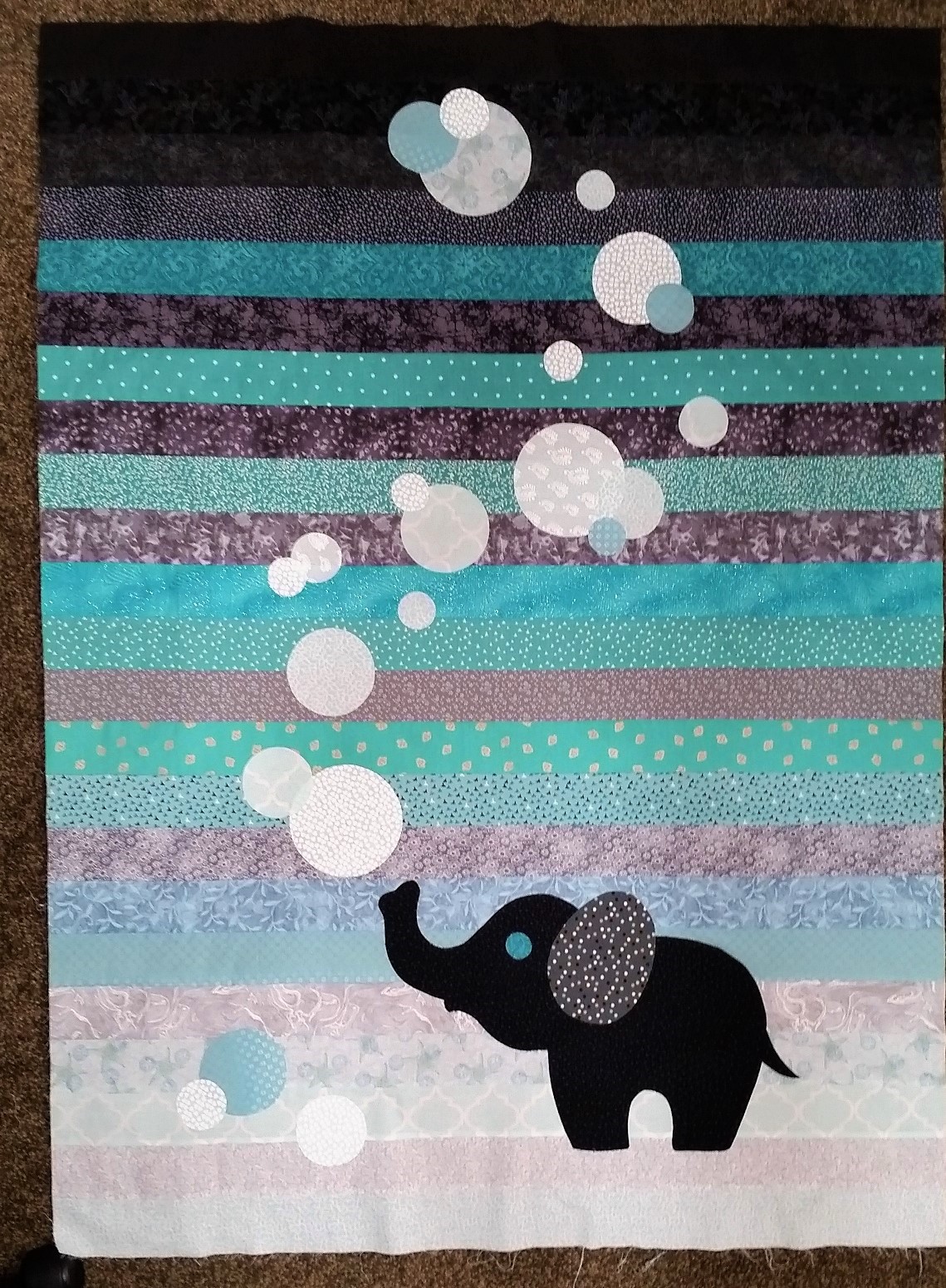 I appliqued all the pieces onto the quilt top using a satin stitch, and you'll notice that every bubble includes a triangular "sun spot." According to the artistic people in my family, this makes a bubble look more like a bubble.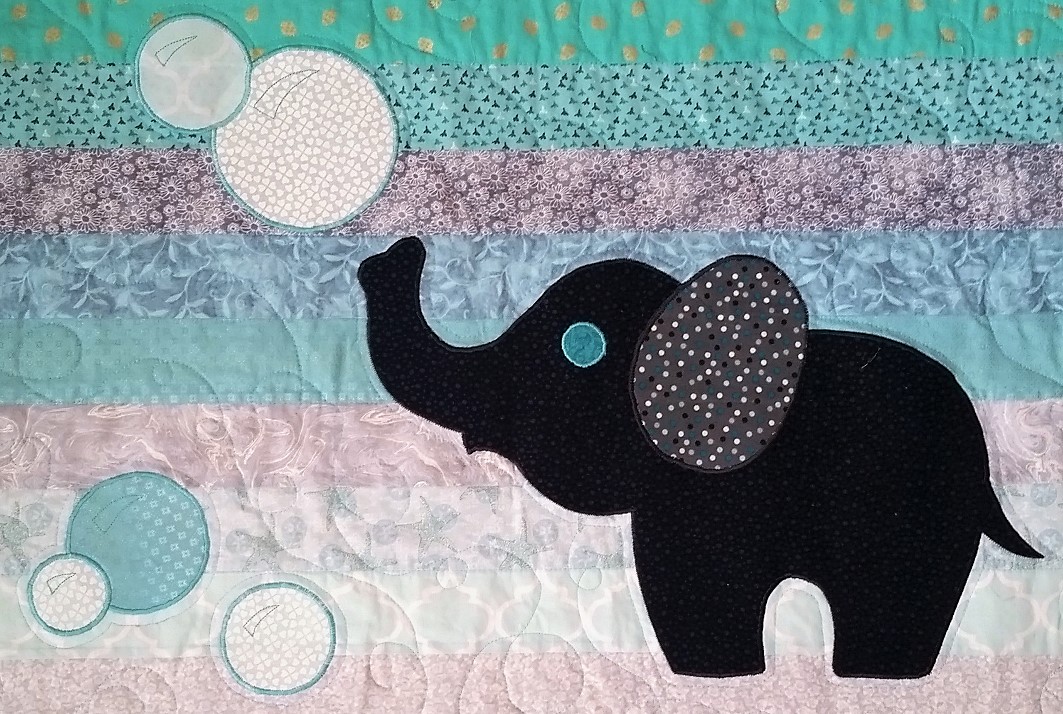 I added an inner border made from the same fabric as the elephant's ear and an outer border of black, and then I realized I needed about three more bubbles to escape onto the top border. Here's the finished quilt.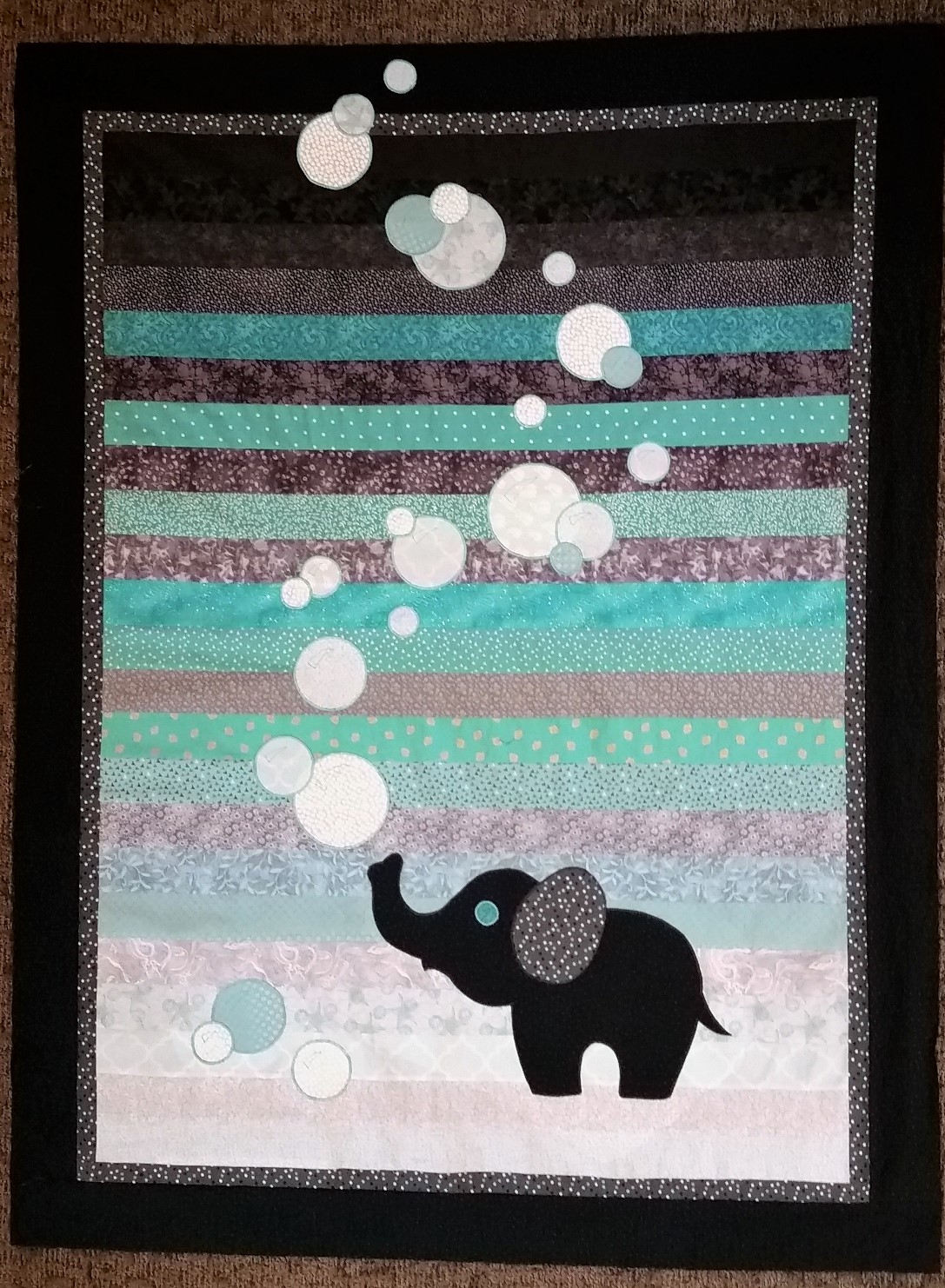 I quilted this by outlining the elephant, quilting loops around the bubbles, and trailing loops down the quilt. The quilting is hard to see, which is fine because I didn't want anything to compete with the cute bubbles.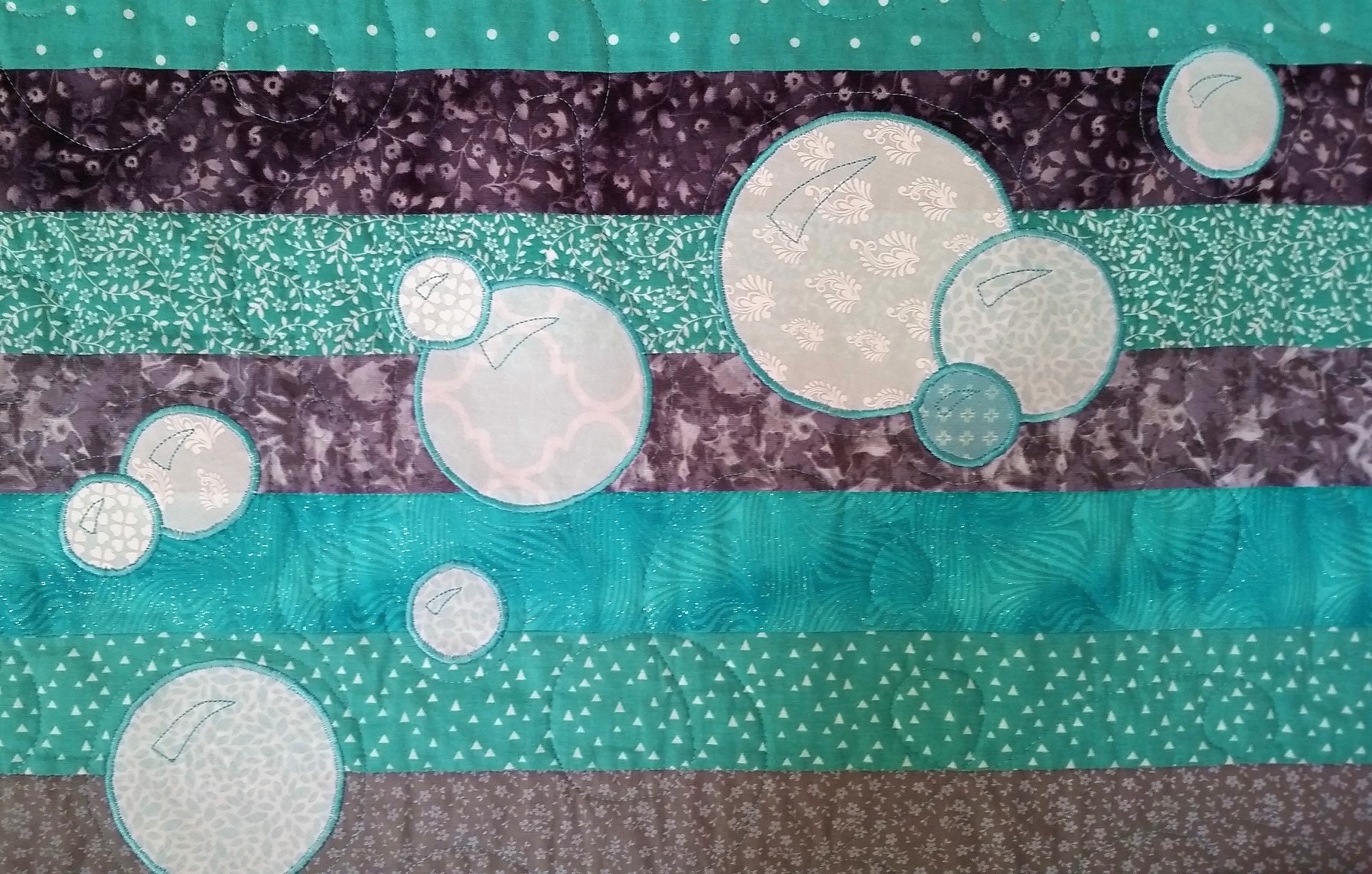 Elephants and bubbles and babies: what could be better?