Austin is coming! The third book in the Petersheim Brothers Amish romance series by Jennifer Beckstrand is available for preorder on Amazon and other online bookstores.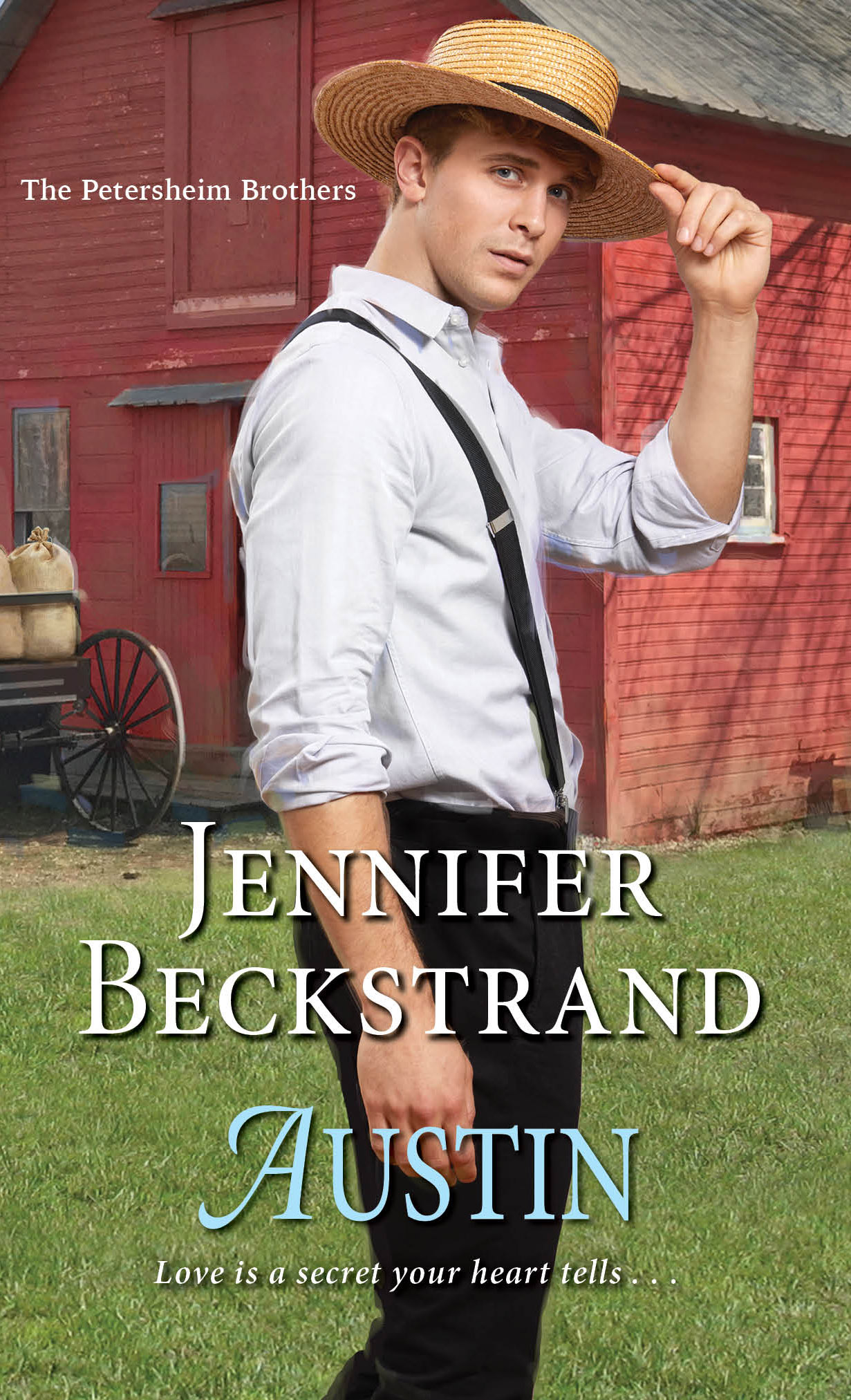 Between work and keeping his little brothers out of trouble, Austin Petersheim barely has time to think, much less court the most popular maedel in town. But if he can open a local market to sell his family's goods, he'll stand out as a potential husband. He's so grateful for the help of his longtime friend, Hannah Yutzy, who has such practical ideas—and is so easy to talk to . . .
While Austin embarks on his plan, his siblings have a plan of their own: to give Austin and Hannah a little nudge to show them they're made for each other. When their antics wreak havoc with a rival family market, Hannah must help Austin set things right. And as she does just that, Austin is stunned to realize his best friend could be his perfect wife. Now he'll just need the courage and faith to find out if she agrees . . .
In Andrew, twins Alfie and Benji Petersheim nearly set a shed on fire. In Austin, they not only burn something down, but they melt Mamm's portable table and chairs in the process. They also have a brush with the police, get chased out of Glick's Family Market, and set off a smoke bomb in the library. They'll do anything to get Austin and Hannah together. Only their mother and the county fire department stand in their way.
Warning: There may be kissing involved.
And fire. Little boys can't resist fire.
Preorder your copy here. And don't forget to pick up Andrew and preorder Abraham while you're at it. You're gonna want the whole set!