My big family reunion is coming up, and my daughter is in charge of breakfast for our group of 55. This is the recipe she is going to make for the family reunion. It's super easy, delicious, and elegant if you add strawberries. 🙂
You can find the original recipe here.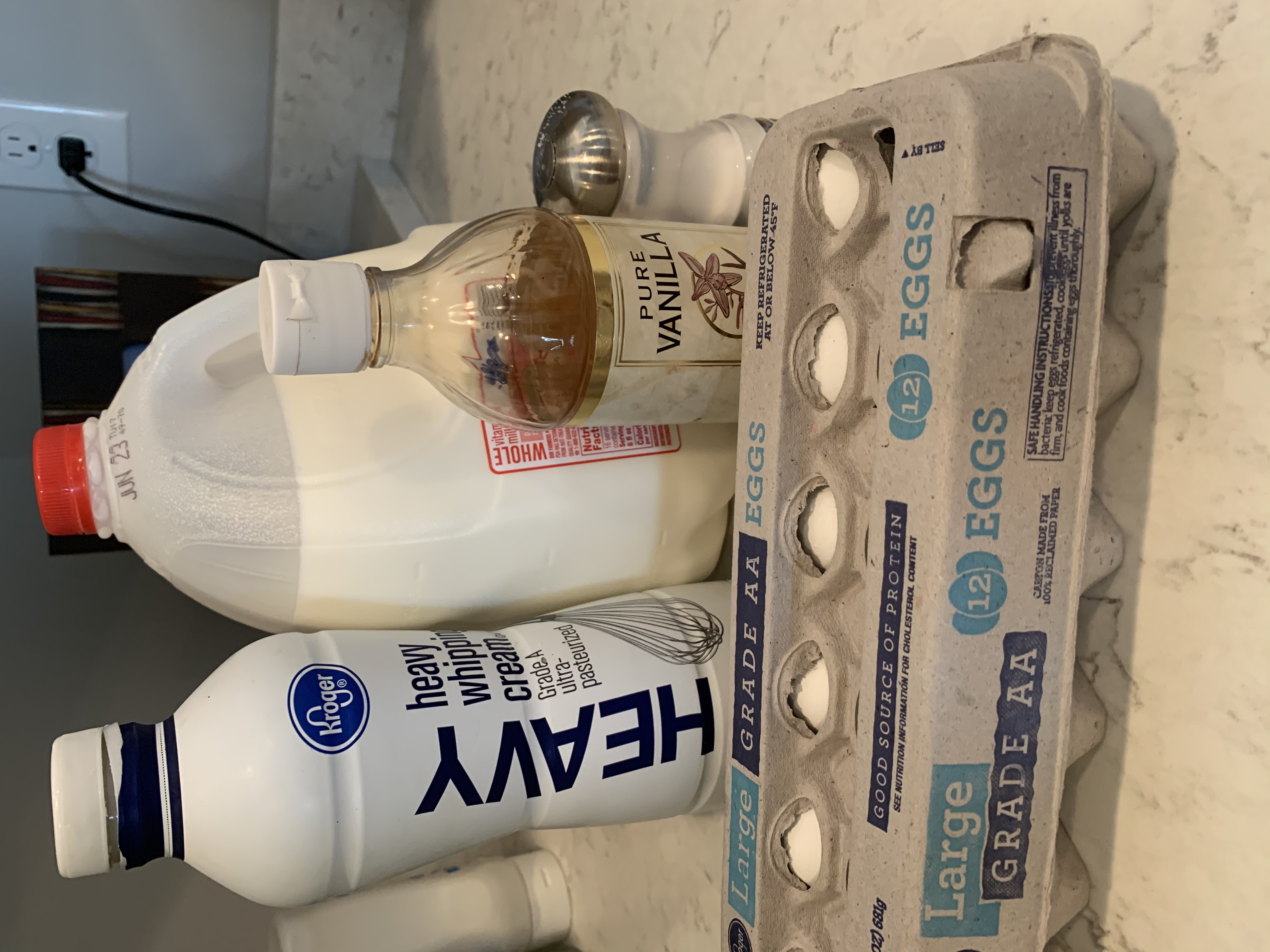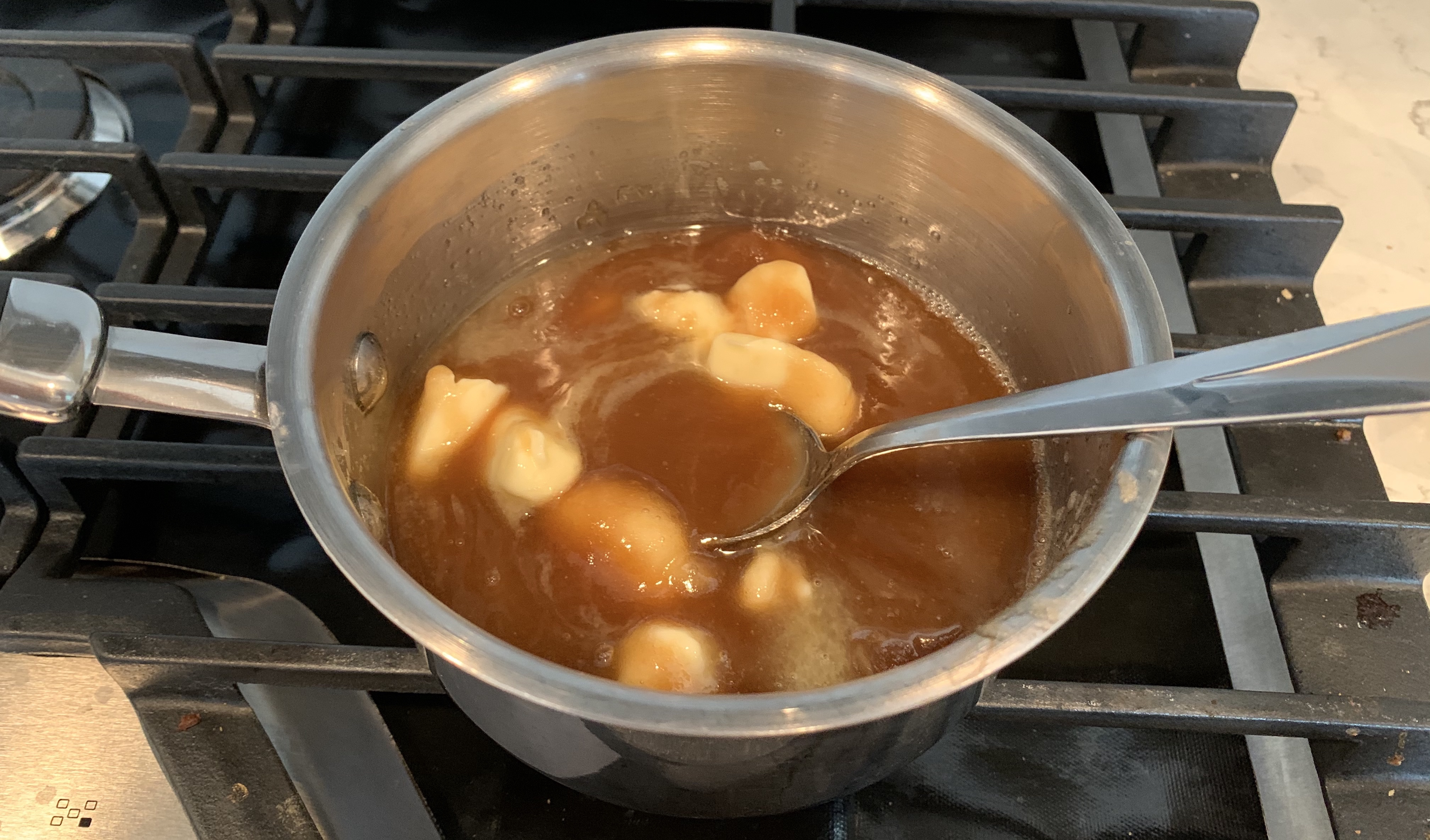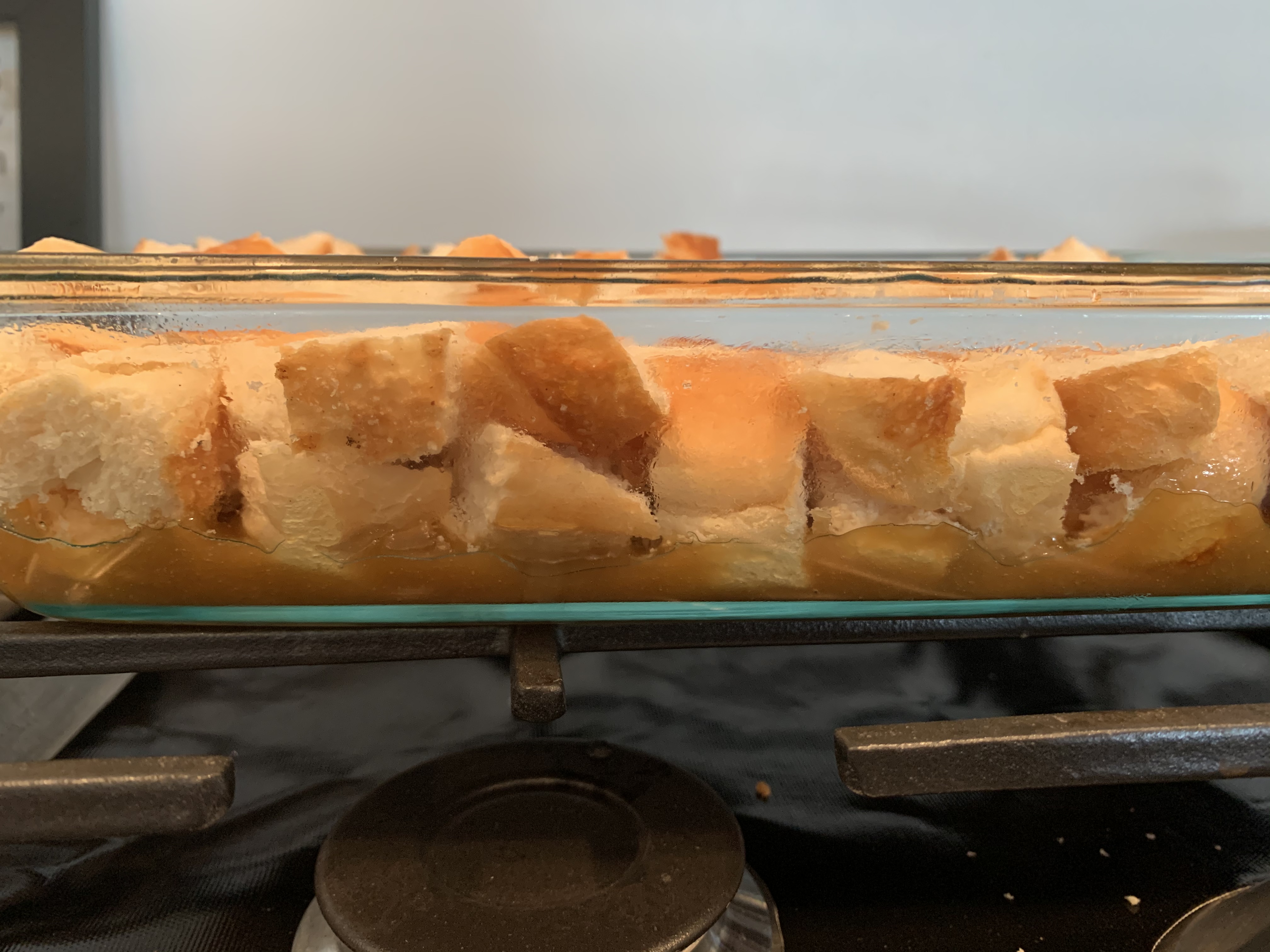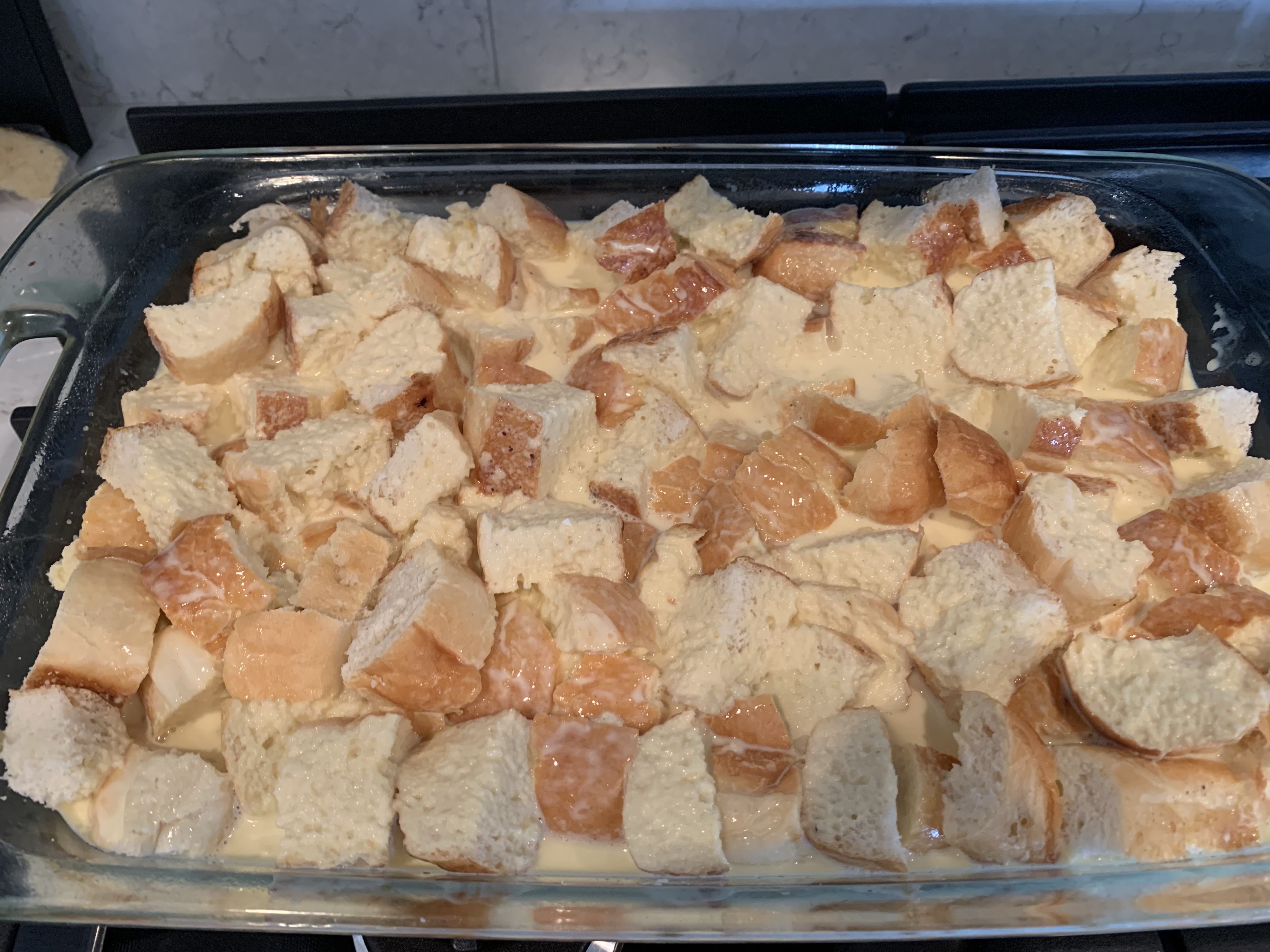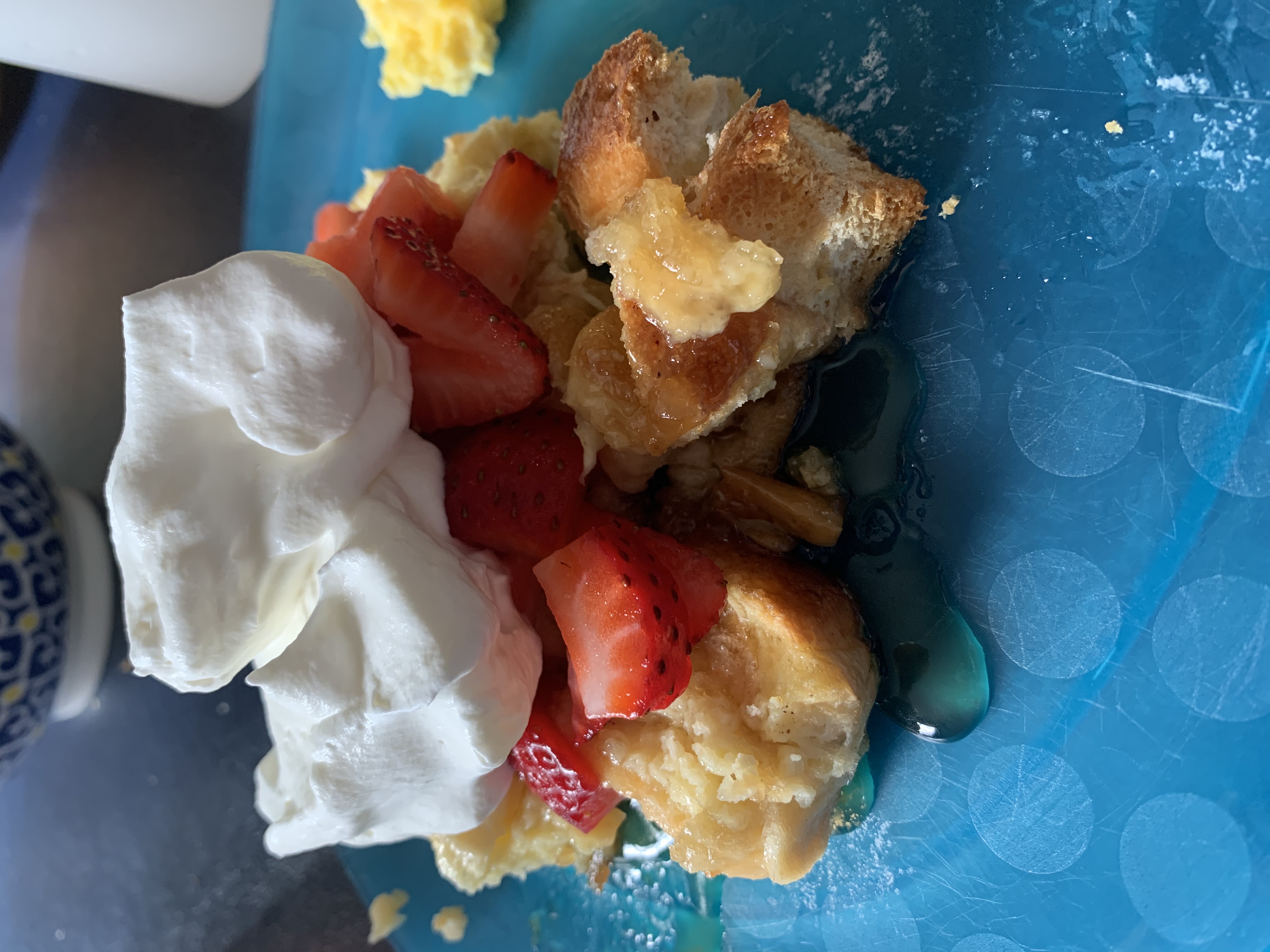 Creme Brulee French Toast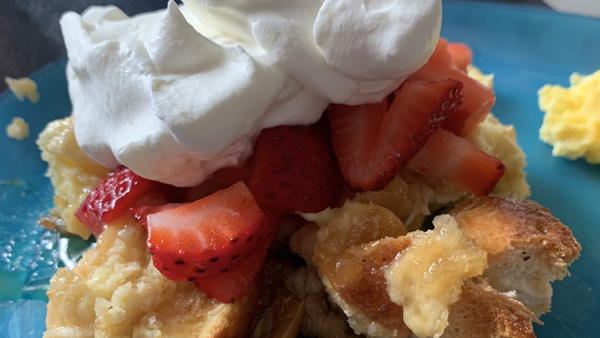 Ingredients
½ cup butter
1 cup brown sugar
2 Tbsp. corn syrup
1 pound bread: French, challah, or croissants
8 large eggs
1 1/4 cups milk
1 1/4 cups cream
1 Tbsp. vanilla
¼ tsp. salt
Instructions
In a small saucepan cook the butter, brown sugar, and corn syrup over medium heat, stirring frequently, until smooth and tawny. Pour the mixture in an even layer into a 12"x 8" baking dish. (You can use a slightly larger baking dish but adjust the cooking time.)
Cut bread into cubes about 1" in size. Add all the bread on top of sugar mixture and press lightly so the bread compresses a bit. Don't squish more than about 1/4 of the air out.
In a medium bowl whisk together the eggs, milk, cream, vanilla, and salt until combined well. Pour evenly over the bread. Cover the casserole with cling wrap and refrigerate a few hours or overnight.
Preheat oven to 350 F and bring bread to room temperature.
Bake casserole, uncovered, in middle of oven for 35 to 40 minutes until puffed and edges are pale golden. (Or internal temperature is 160.)
Serve immediately with fresh strawberries, butter, favorite syrup, or whipped cream. It looks prettiest when pieces are served upside down.