I absolutely love quilts.
When I was growing up, my mom would often set up a quilt for my sisters and me to tie. We grew so close as a family as we tied quilts and visited with each other.
One of the reasons I love quilts is because each quilt has a story to tell. I want to share just a few of my family's quilts with you.
This is a t-shirt quilt I made for one of my daughters. She played basketball and softball in high school and softball in college. She had so many fun memories surrounding those t-shirts. We hated to get rid of them. For her wedding, I made this quilt. Instead of tying it, I used a crow's foot stitch, which is much more durable than tying it. It takes a little more time, but I think it's cuter than a basic tied quilt.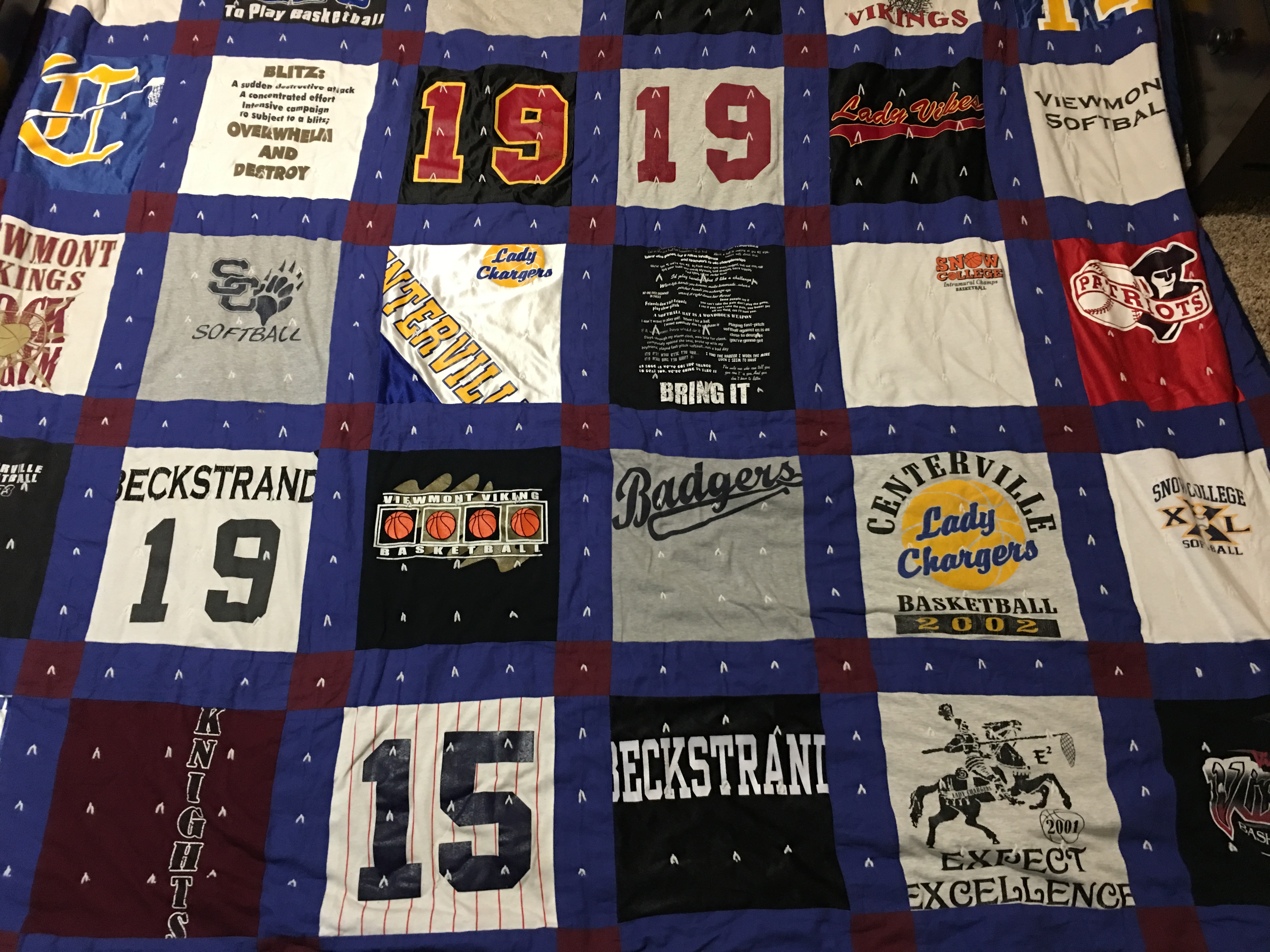 For this same daughter, aunts and cousins each made a quilt square at her wedding shower. You can tell she and her husband really like sports. This quilt is a wall hanging, because you can't wash it. We used Wonder Under to attach the fabric pieces to the quilt squares.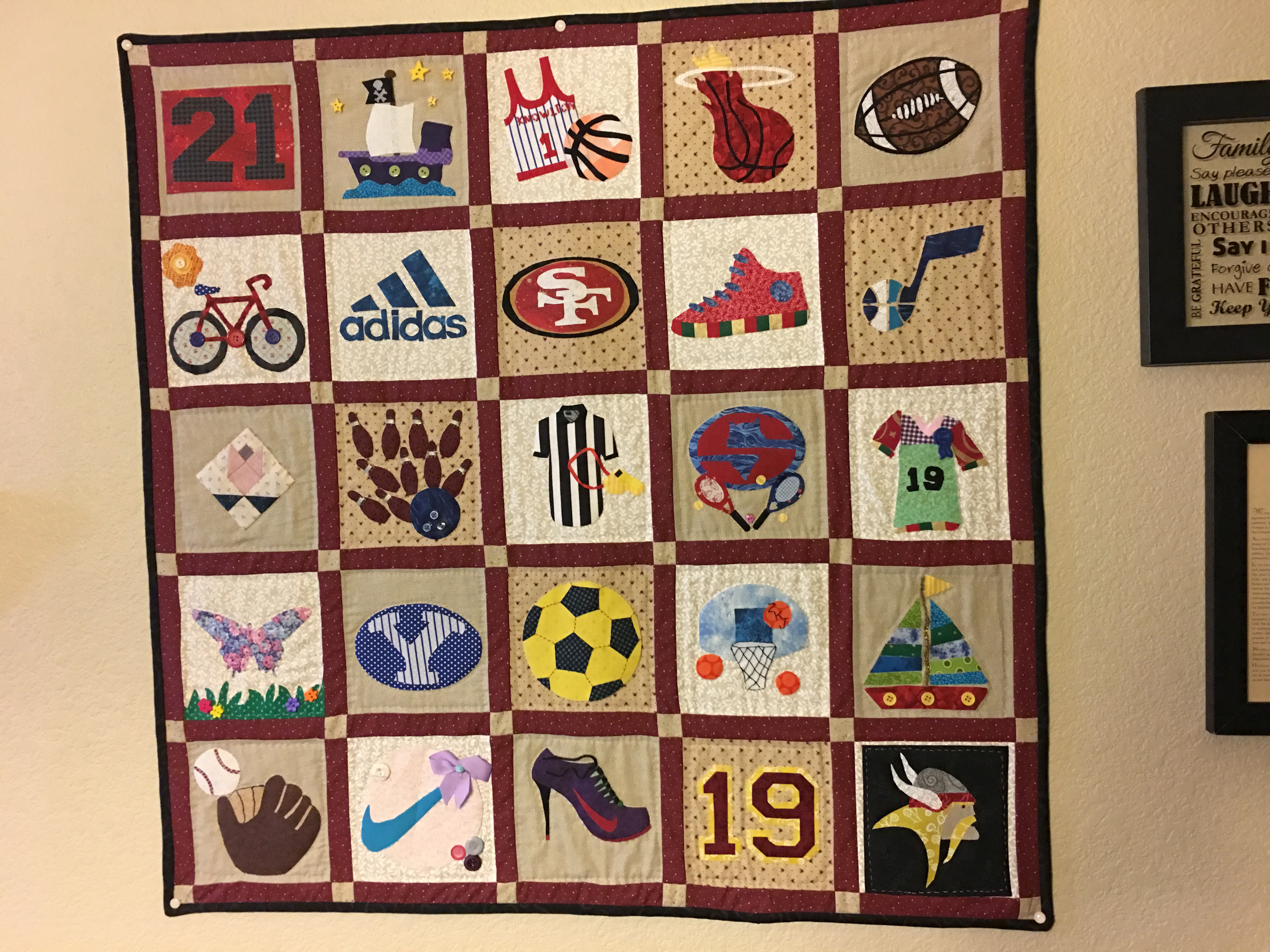 This is a quilt my sister made for one of my daughter's weddings. My daughter picked out the colors, and my sister sewed it together. I love the bright colors.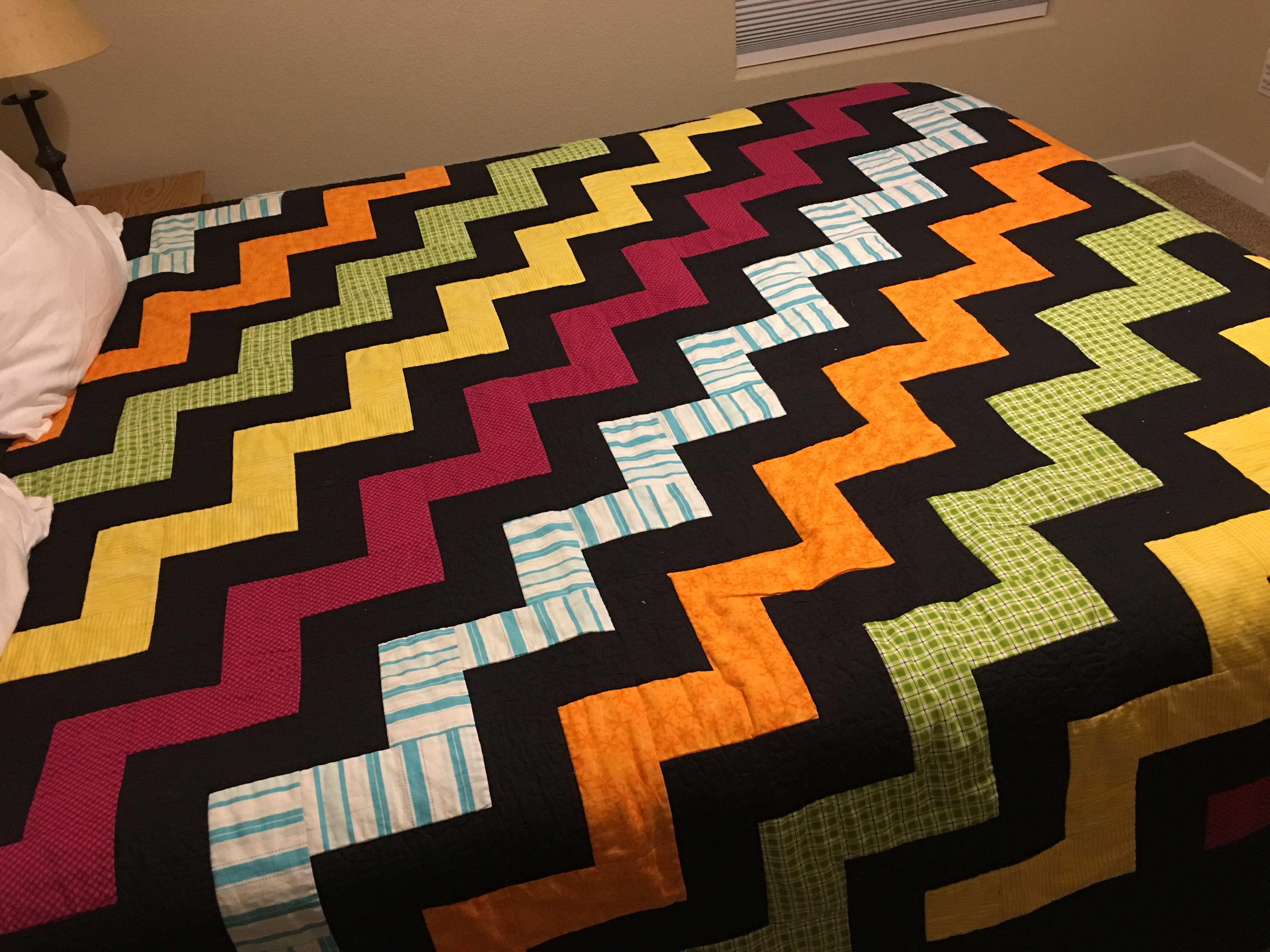 My sister made this cute baby quilt for my granddaughter. (Can you tell my sister is a master quilter?) She has made quilts like this to donate to hospitals and other places because her husband says she has too much fabric and she's trying to use some of it up. Don't you just love the pink?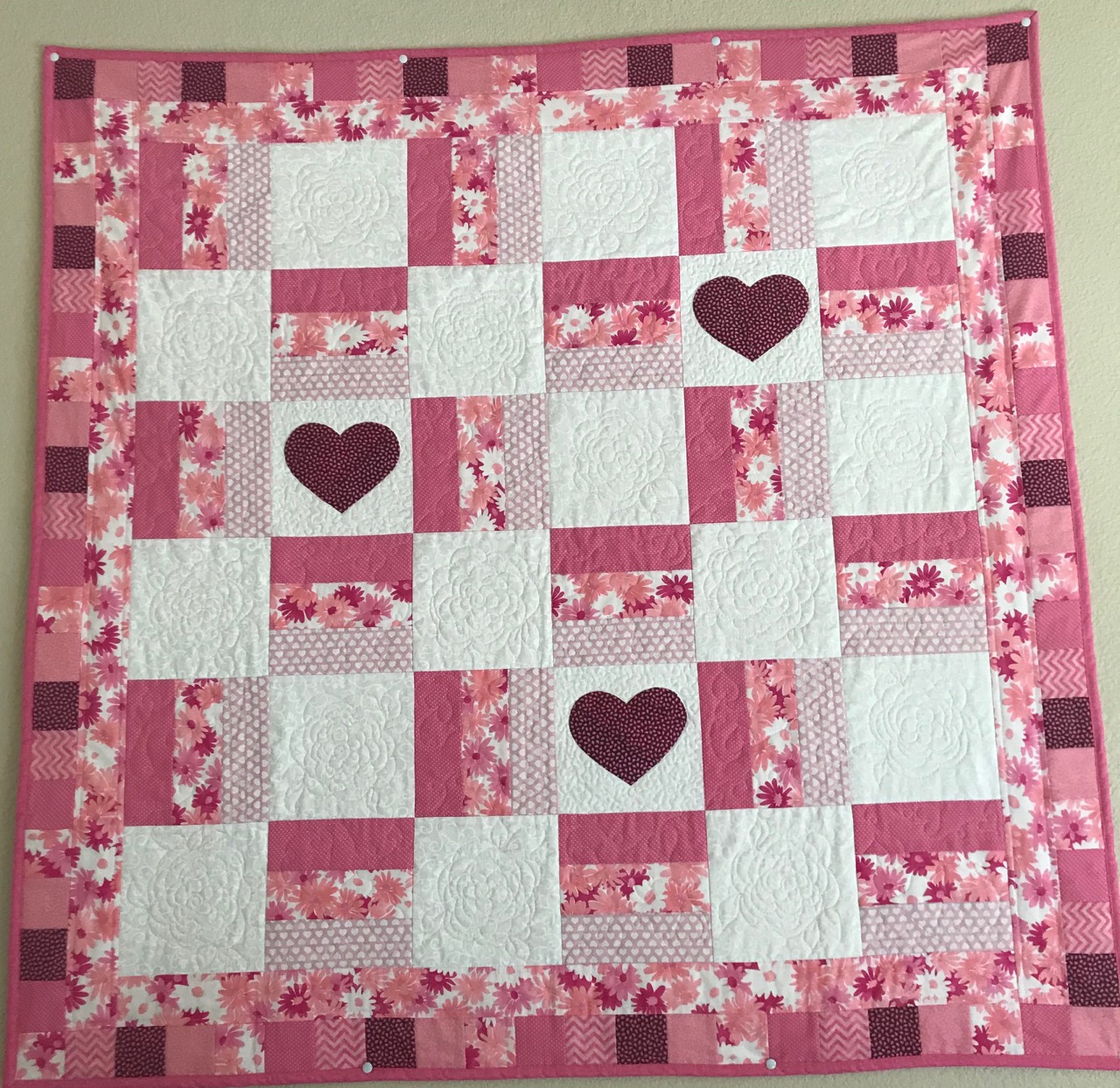 I bought this quilt at a tiny quilt shop in Wautoma, Wisconsin. The quilt shop was in a little room in an Amish house. They were very conservative Amish with an actual cookstove instead of an LP gas stove. I thought it was an unusual pattern for an Amish-made quilt.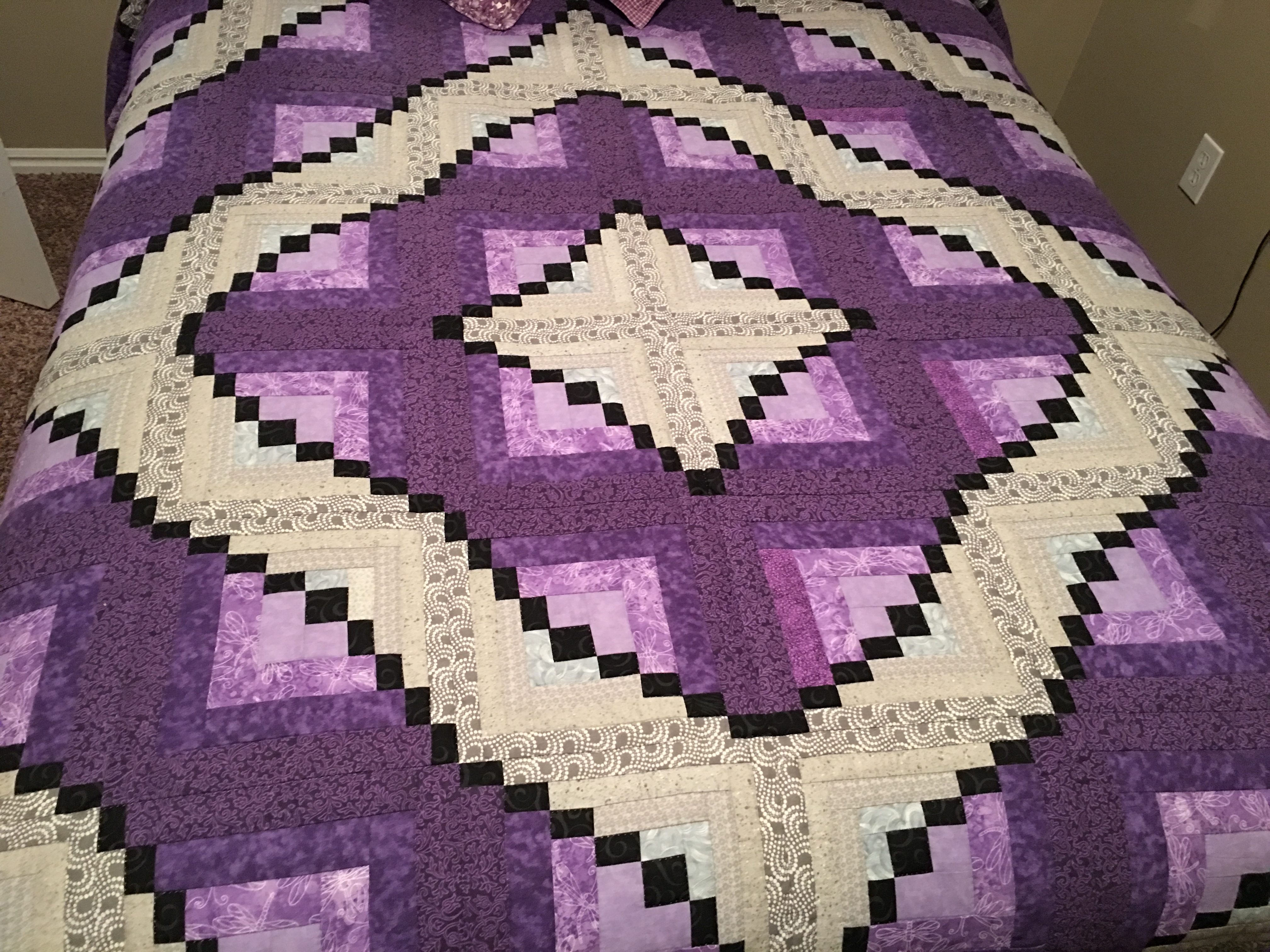 I got this quilt from an Amish shop in Cashton, Wisconsin. This Amish quilt shop was also small, but they must have had a hundred quilts, stacked twenty deep on five or six beds. This quilt was on my son's bed until I could see he wasn't going to give it the care it needed. It's now in the guest room.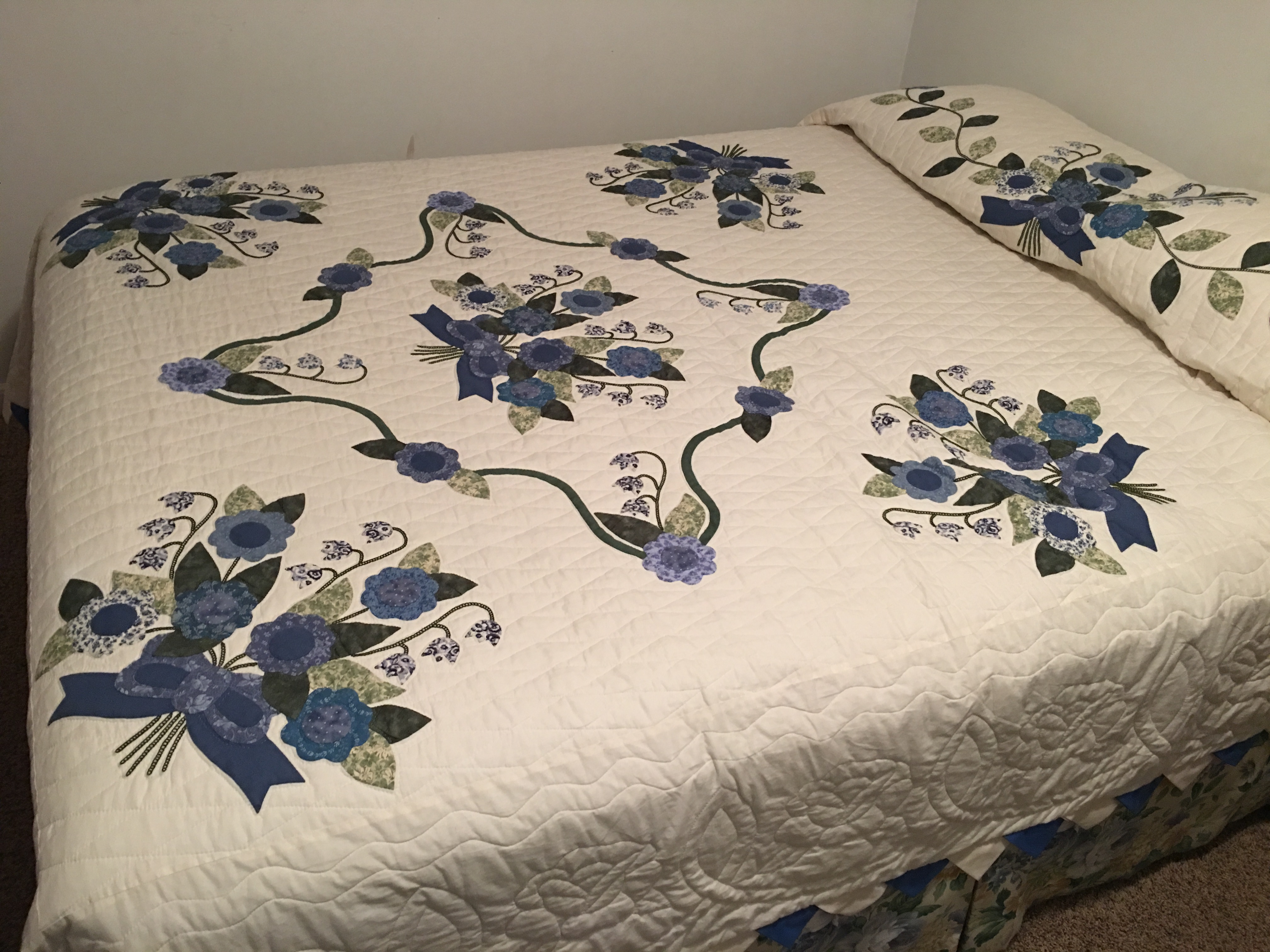 This is not a family quilt, but I couldn't resist sharing it with you. I saw this quilt hanging in a pioneer museum near my home. The docent at the museum told me it was made by an Amish girl. I don't think I'd sleep under it, though.