By Nicole Thorpe
This chicken is a standby for all my Mexican cuisine. It freezes, so a double batch is not a bad idea.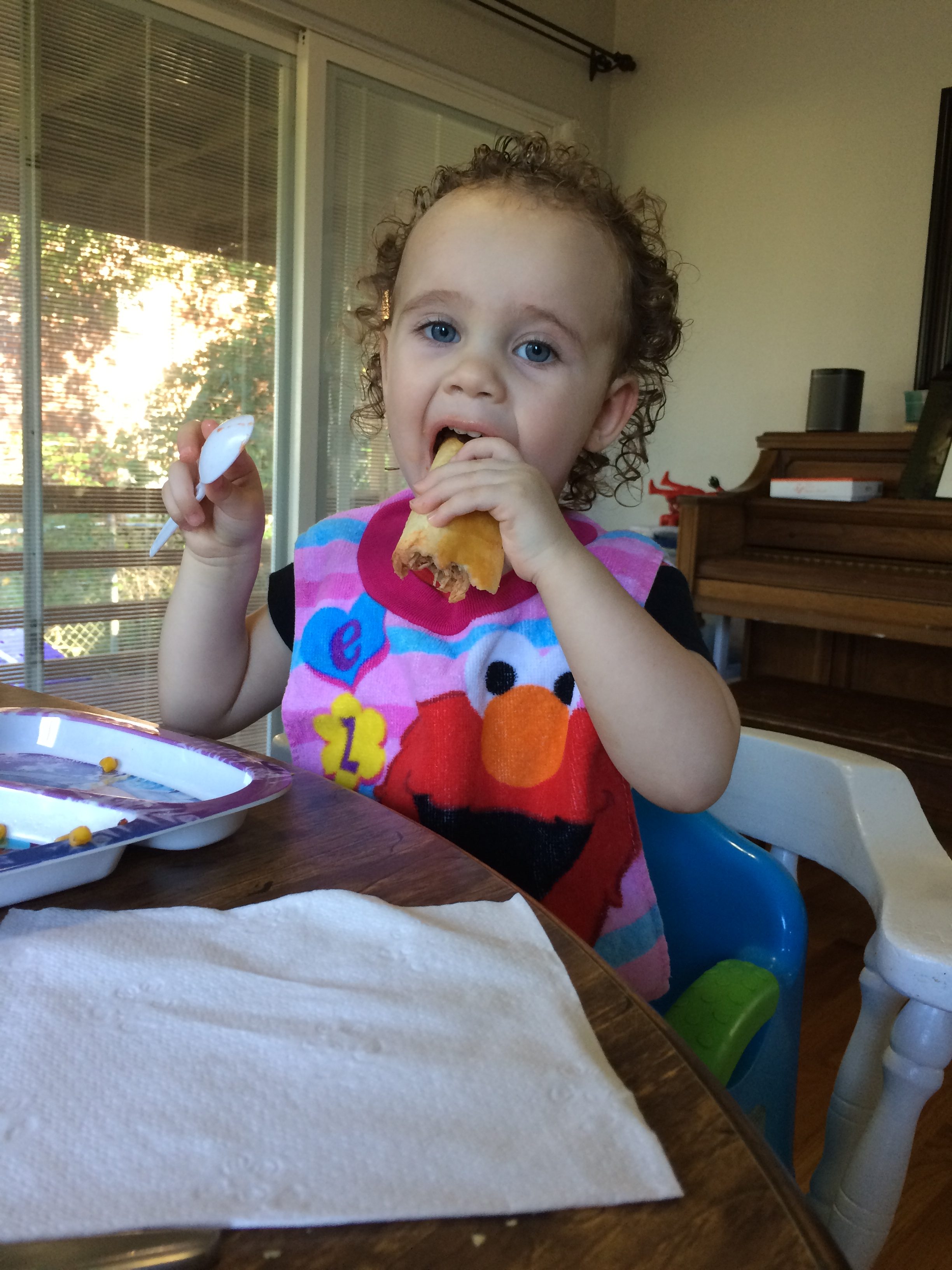 I do tacos, quesadillas, tortilla soup, enchiladas, chimichangas, and taquitos with this chicken. It would also be super tasty in a taco salad. Plus you make it in the crockpot so it wins.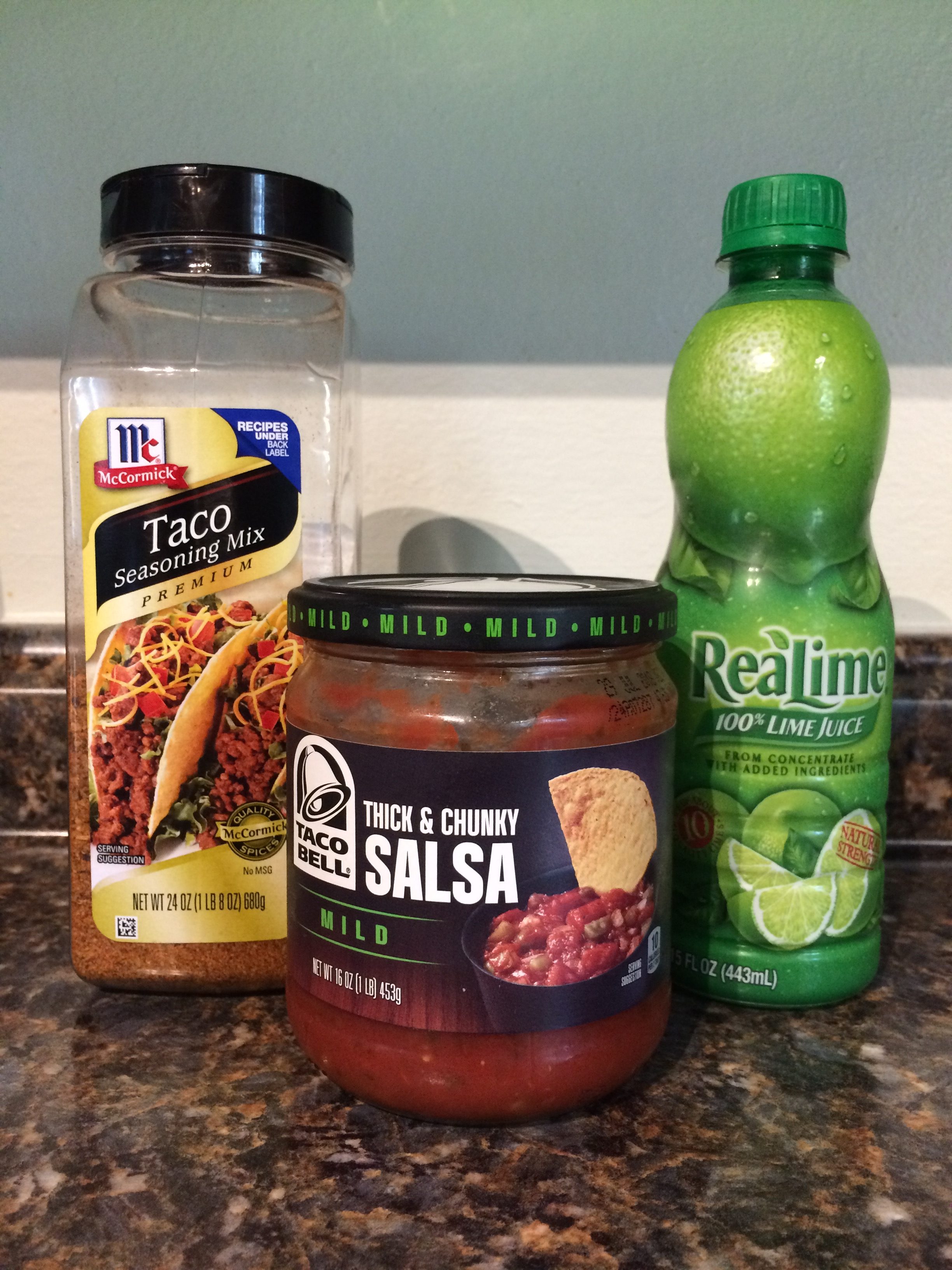 Put all the ingredients in a crockpot and set to high for 5 hours.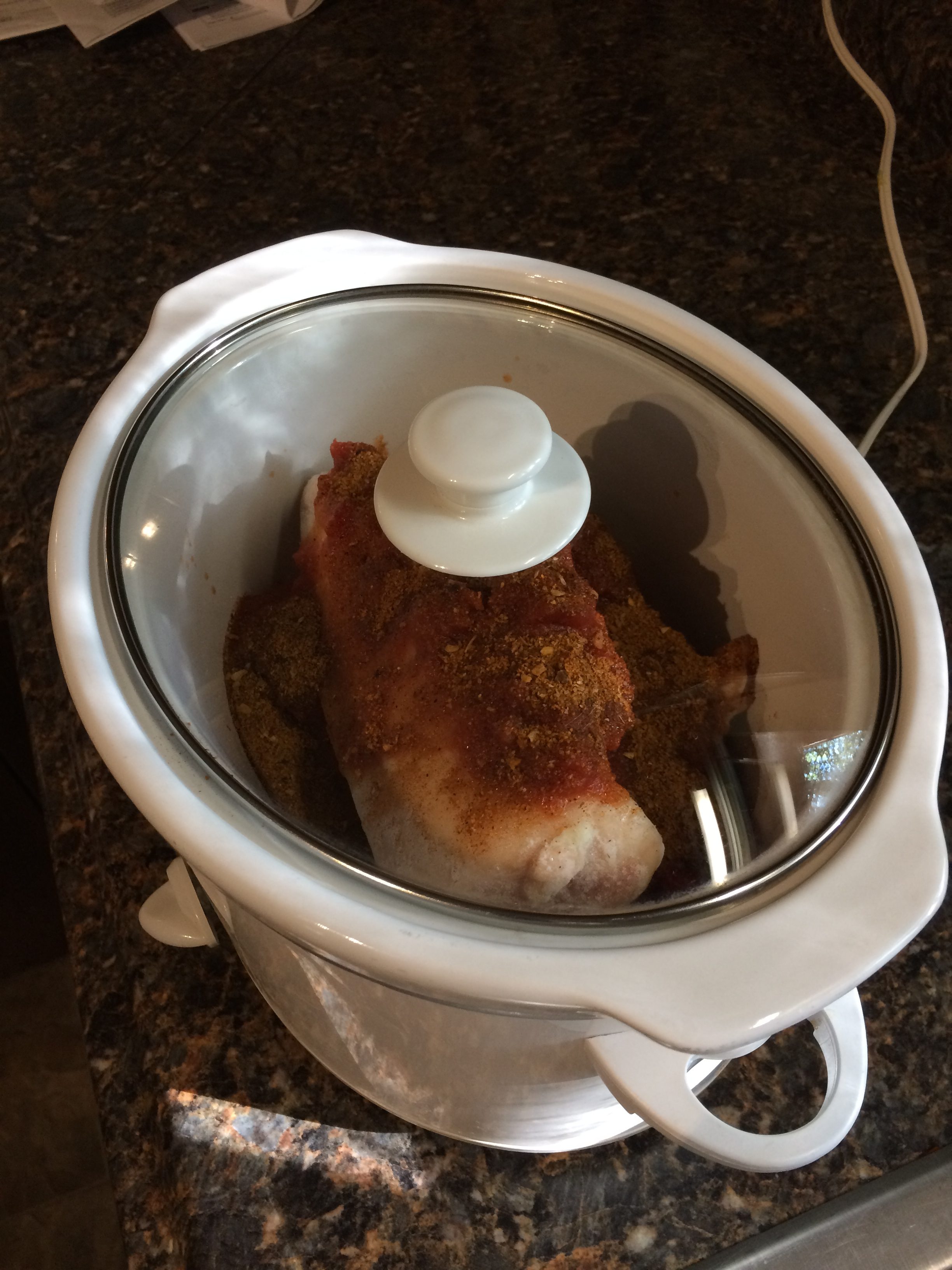 Remove the chicken breasts and shred using a hand mixer for convenience. It takes about 20 seconds on the lowest setting, and it's perfectly shredded.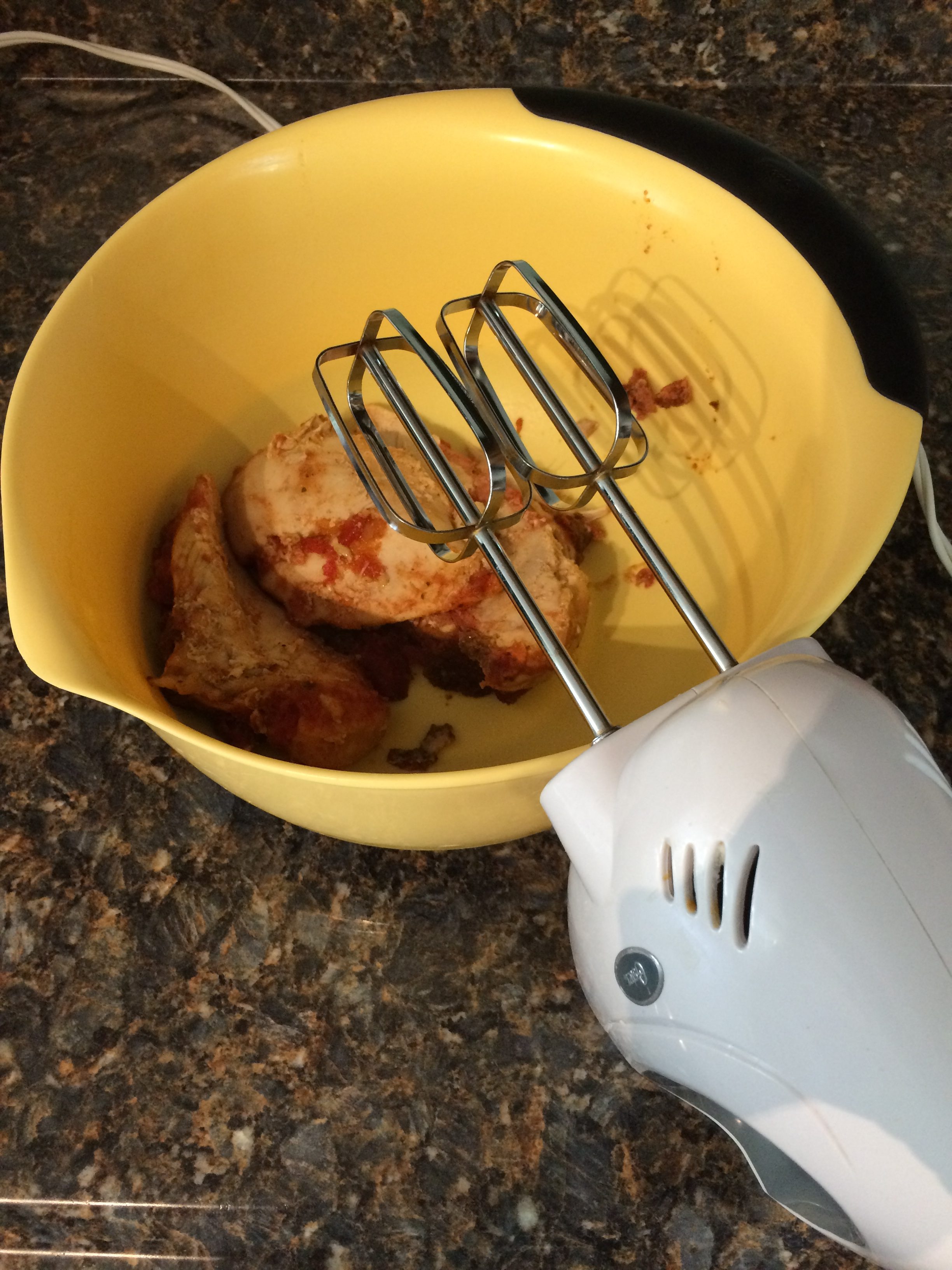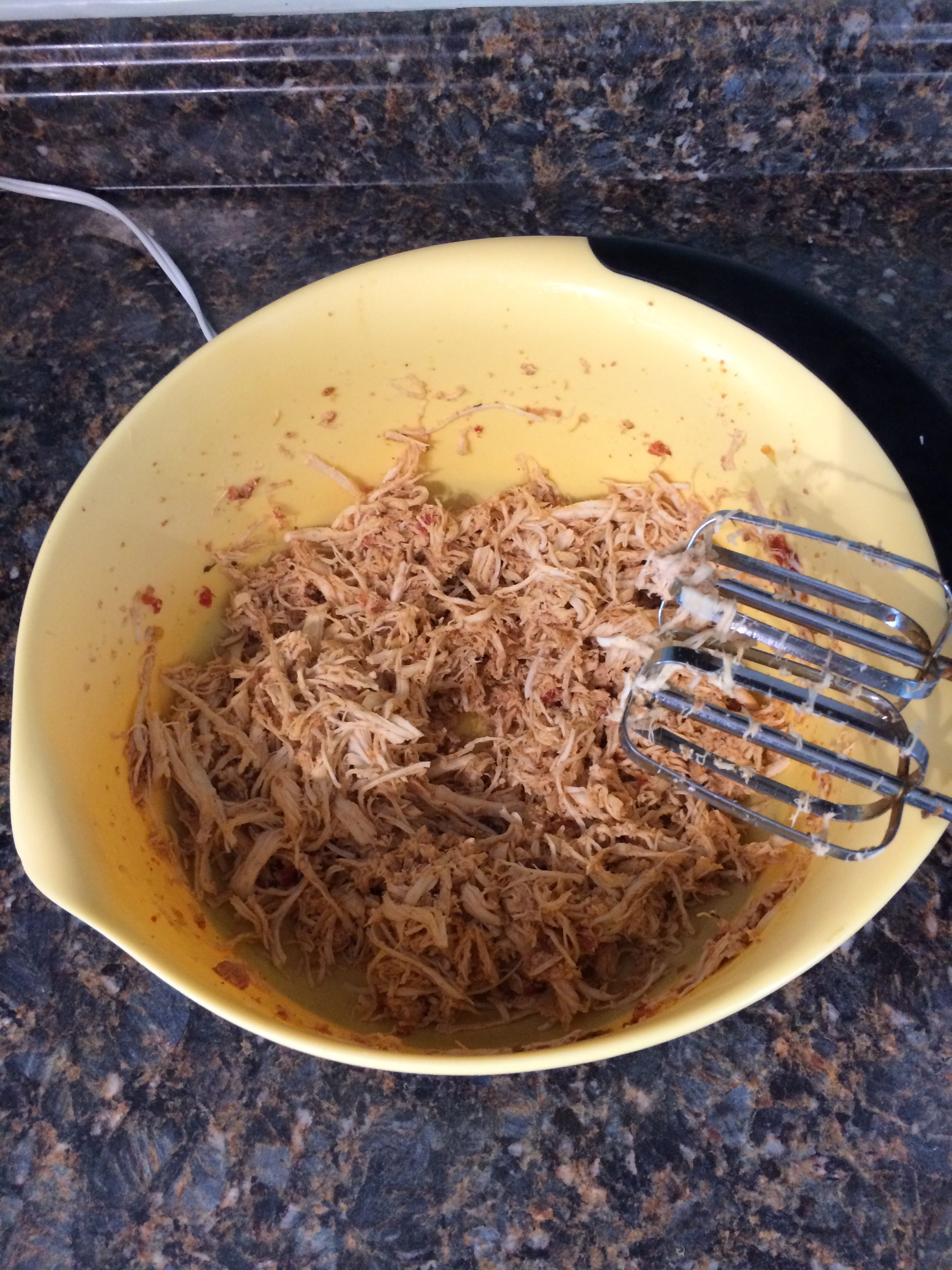 Add a little liquid from the crockpot to your chicken, or you can put the chicken back into the crockpot to keep it warm until you're ready to use it.
Tonight we are rockin' baked taquitos. I use taco size flour tortillas for these. You can use whatever kind of shredded cheese you want. My kids prefer cheddar, but I love a good pepper jack. Fill your tortilla with shredded chicken (for taquitos you don't want a lot of liquid in your chicken- so you can drain some off if you need to) and cheese. Roll it up and line them on a baking sheet. Spray the tops with cooking spray.
Bake at 400 degrees for 15-20 minutes, until golden brown.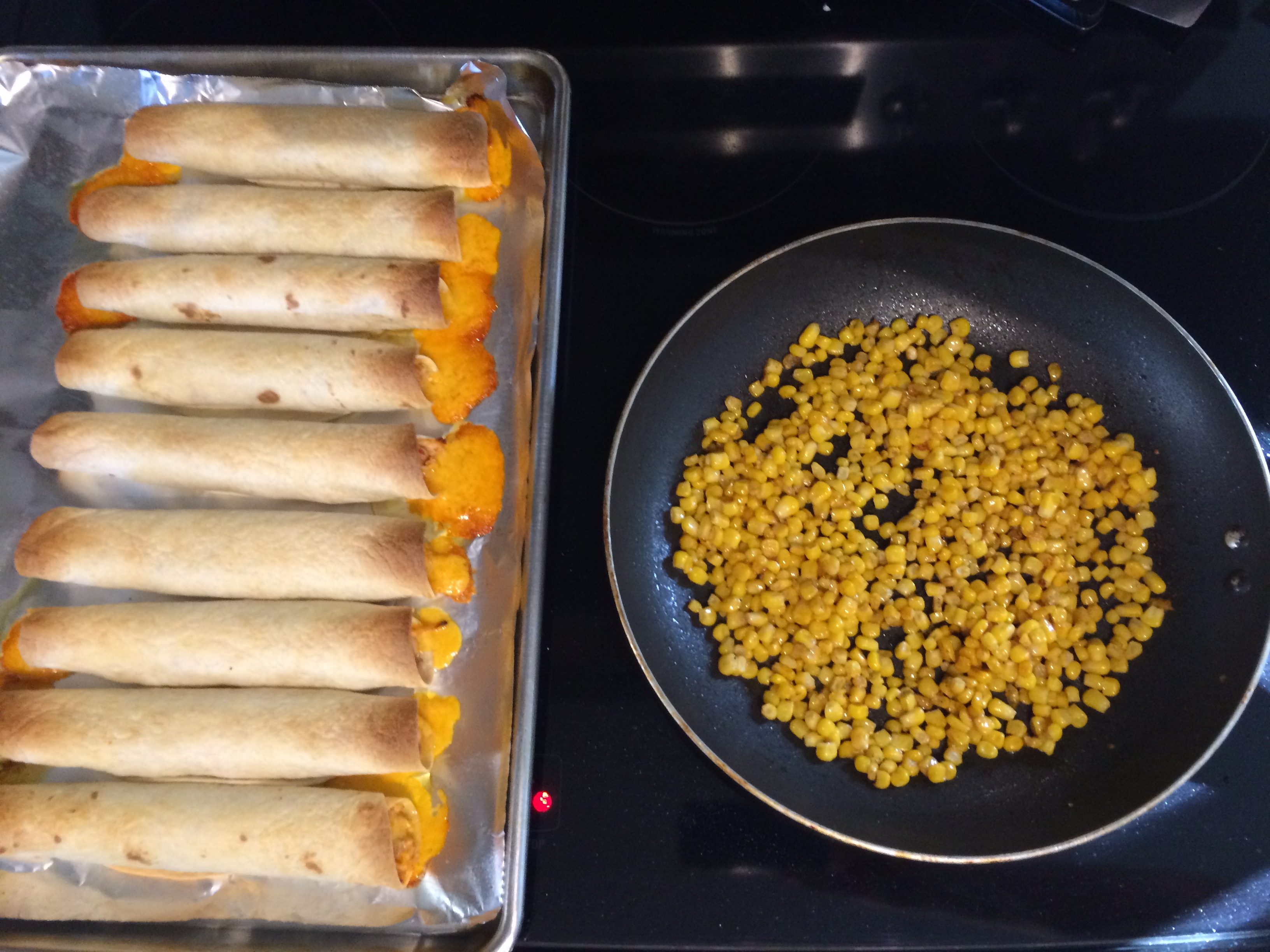 I serve these with sour cream and taco sauce, but whatever dipping sauce you want is great.
Serve these alongside some sautéed corn or fresh fruit and it's a definite crowd pleaser.
Ingredients
3-4 Frozen Chicken Breasts
16 oz. jar of salsa (Hot, Medium, or Mild, depending on your taste)
2 Tbs. taco seasoning (or 1 packet)
Juice of 1 lime (or 1-2 Tbs. lime juice)
Instructions
Put chicken breasts in crockpot
Pour salsa, taco seasoning and lime juice over chicken.
Cook on high for 5 hours.
Remove chicken breasts from crock pot and shred (use a hand mixer for convenience).
Add desired amount of liquid from crockpot to shredded chicken.