I love to read even more than I love to write. Last January I decided to keep track of all the books I read in 2020. Here is a list of books I read this year in the order in which I read them. I've bolded the books I especially liked or that shifted my paradigm.
The War That Saved My Life by Kimberly Brubaker Bradley: During WWII, many Londoners sent their children to stay with strangers in the country to keep them safe from German bombings. This is a story of a girl and her brother who leave their abusive mother and find a new, better life with a woman who has never had any children of her own. I always like learning more about different time periods when I read historical fiction. This is an inspiring middle-grade book with sweet characters and lessons about the power of love, belonging, and kindness. One of my favorite quotes: "'I don't know what to say,' she said, after a pause. 'I don't want to tell you a lie, and I don't know the truth.' It was maybe the most honest thing anyone had ever said to me."
The War I Finally Won by Kimberly Brubaker Bradley: The second book in the series is also charming. Ada gets her long-awaited happy ending. One of my favorite quotes: "It was horrible how the hardest things could be the truth."
The Shell Seekers by Rosamunde Pilcher: A true classic. Penelope Keeling has lived an amazing life, and now she must decide what to do with her father's cherished artwork. The story is imaginative and unpredictable. The writing is beautiful, and Penelope Keeling is truly someone you'd want to spend the summer with. One of my favorite quotes: "Living, now, had become not simple existence that one took for granted, but a bonus, a gift, with every day that lay ahead an experience to be savoured. Time did not last forever. I shall not waste a single moment, she promised herself. She had never felt so strong, so optimistic. As though she was young once more, starting out, and something marvellous was just about to happen."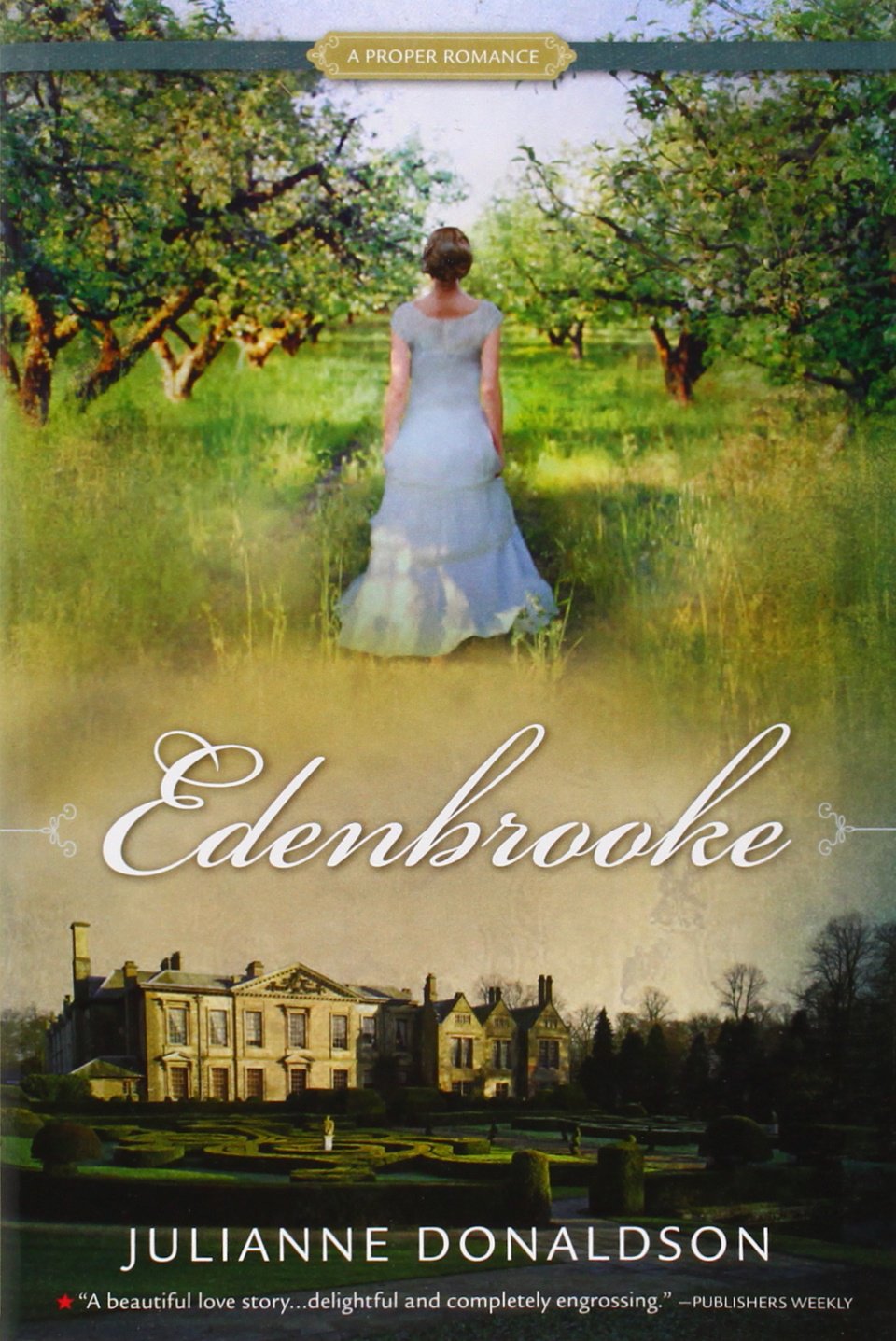 Edenbrooke by Julianne Donaldson: I have probably read this book six times. I like to read it when I need a pick-me-up. I love Julianne's characters. Her storytelling is first rate, and the romance is heart-stopping. You will not be disappointed by this book. It is one of my all-time favorites. One of my favorite quotes: "I have discovered happiness in being true to who I am. I hope you will give that idea some consideration."
The Moonflower Vine by Jetta Carleton: The writing is so good, reading this book is like eating a thick slab of chocolate cheesecake. The characters are flawed and relatable, and I fell in love with all of them. One of my favorite quotes: "Nothing came in reasonable measure, it seemed, not water or sunshine or sorrow. But joy, too, is immoderate sometimes, and that makes up for the rest."
Enchantment by Orson Scott Card: This is another book I read often. It is Sleeping Beauty with a modern twist. Orson Scott Card weaves Russian fairy tales into this romantic story. Orson Scott Card is one of my favorite writers ever. He writes deeply good protagonists and deliciously evil villians. One of my favorite quotes: "The old tale of Sleeping Beauty might end happily in French or English, but he was in Russia, and only a fool would want to live through the Russian version of any fairy tale."
Peace in the Valley by Kelly Irvin: Kelly Irvin is one of the best Amish fiction writers out there. Period.
The Express Bride by Kimberly Woodhouse: A cute Western with lots of adventure and surprises.
The Reluctant Belle by Beth White: I love Beth's writing. Her characters are charming, and you can't help but root for them. And, oh, the romance! One of my favorite quotes: "People who had a lot to lose, he'd noticed, took more time to pray. They relied on each other, trusted one another, became vulnerable as brothers and sisters."
With This Pledge by Tamera Alexander: A beautiful, well-researched story about a Civil War battle I wasn't familiar with. So good! One of my favorite quotes: "The LORD is my light and my salvation; whom shall I fear? the LORD is the strength of my life; of whom shall I be afraid?' God knows the precise moment he will call you home, my dear brothers. You will not stay on this earth one second longer than God ordains! Nor will you be swept up to heaven's peace a moment too soon. You are in his hands. So travel this life with that confidence tucked close against your heart!"
Tomorrow's First Light by Naomi Rawlings: Another fun Western with lots of heart.
A Return of Devotion by Kristi Ann Hunter: A Regency romance with a clever twist.
A Mother's Reckoning by Sue Klebold: This book is a heartbreaking memoir by the mother of one of the Columbine shooters. She is brutally honest, quietly humble, and completely relatable. I wanted to give Sue Klebold a hug after reading, and I also resolved to be kind to everyone because we're all fighting hard battles–some seen and others unseen. This is also a great resource for suicide prevention. I cried through most of this book. One of my favorite quotes: "In just a few hours, we'd shed our old identities as valued members of a vibrant community to take on a new one: we were the parents of a perpetrator now, the agent of that community's destruction. It felt significant, as I clutched the warm glass dish in my arms, that people would still be kind to us." Okay, one more: "One card read simply, 'God Bless Your Family,' in the painstaking and shaky handwriting of a very elderly person, and I marveled at the enormous and possibly painful effort a stranger across the country had made—to get the card and the stamp, to write the note, to mail it—just so I would not feel so alone. These were people with an emotional bandwidth, a depth and breadth of understanding, that had come from pain in their own lives."
Addicted to Outrage by Glenn Beck: Glenn Beck urges love, understanding, and mutual respect in this very important book. One of my favorite quotes: "We need…what Martin Luther King Jr. called reconciliation. It is hard and uncomfortable. But it also requires powerful strength to hold back human instinct, to avoid the temptation to pile on, accuse, judge, especially when the other is at his or her most vulnerable, to try to 'win.' Winning requires a loser, and if we are going to come back together, there cannot be any losers."
Crossings by Melissa Inouye: Reflections from a professor and mother with cancer.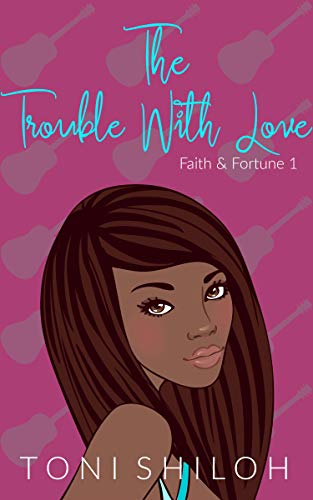 The Trouble with Love by Toni Shiloh: This is the first book I've read by Toni, and I loved it. It's a fun, light-hearted, wildly romantic read. I also enjoyed the faith element to this book. There are romances out there that are clean, sweet, and completely satisfying. And I love the cover!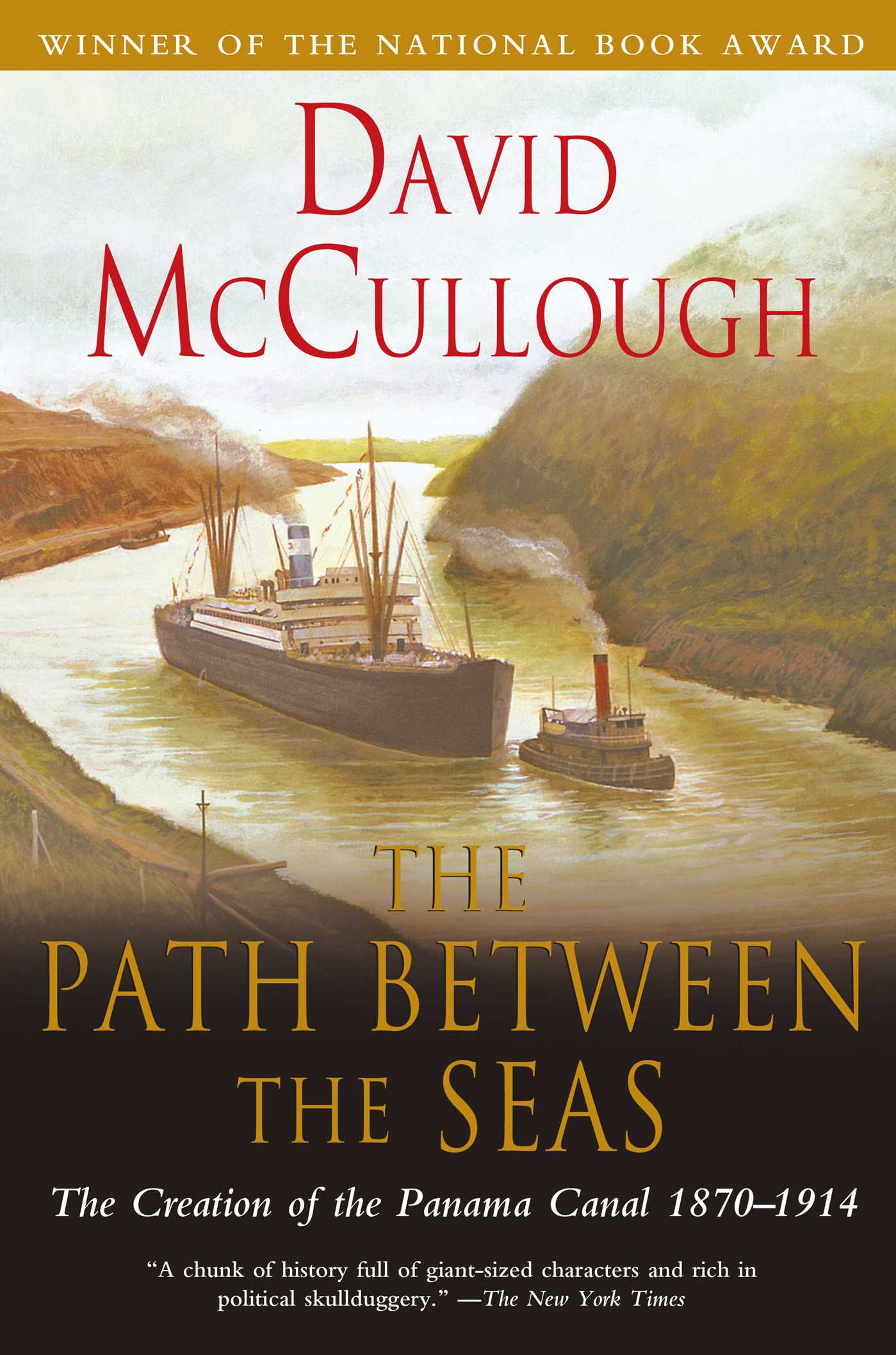 The Path Between the Seas by David McCullough: I LOVED this book. It is long–very long–but worth every page. I knew nothing about the Panama Canal before starting this book, but now I feel like an expert. The story is fascinating. One of my favorite quotes: "'He [de Lesseps] persevered, you see,' a grandson would recall. 'He was a very stubborn man.' Jules Verne called it 'the genius of will.' But de Lesseps spoke of patience. 'I wait with patience,' he wrote to a correspondent in the final year of the work, 'patience which I assure you requires more force of character than does action.'"
Pockets of Purpose by Laurie Stroup Smith: Laurie is new to the Amish romance genre, and she is a terrific writer.
The Book Woman of Troublesome Creek by Kim Michele Richardson: An interesting story about the blue people of Kentucky and a period and place in history I knew nothing about. One of my favorite quotes: "Well, them cloths are a lot like folks. Ain't much difference at all. Some of us is more spiffed up than others, some stiffer, and still, some softer. There's the colorful and dull, ugly and pretty, old, new 'uns. But in the end we's all fabric, cut from His cloth. Fabric, and just that."
Lady Clementine by Marie Benedict: The story of Winston Churchill's wife. It was interesting, but not especially compelling.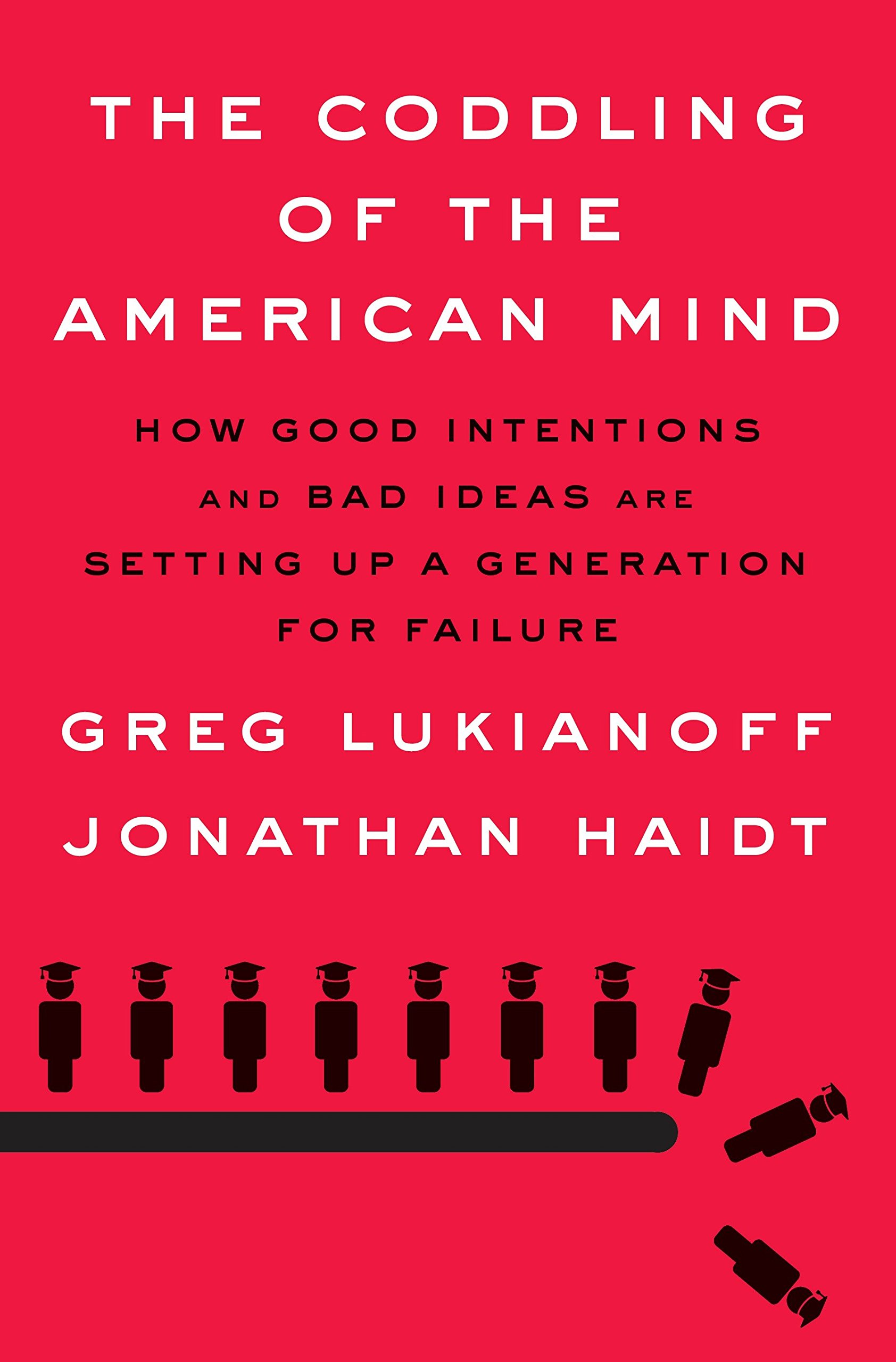 The Coddling of the American Mind by Jonathan Haidt and Greg Lukianoff: A MUST READ for everyone. Awareness and change is what will preserve our freedom. One of my favorite quotes: "From time to time in the years to come, I hope you will be treated unfairly, so that you will come to know the value of justice. I hope that you will suffer betrayal because that will teach you the importance of loyalty. Sorry to say, but I hope you will be lonely from time to time so that you don't take friends for granted. I wish you bad luck, again, from time to time so that you will be conscious of the role of chance in life and understand that your success is not completely deserved and that the failure of others is not completely deserved either. And when you lose, as you will from time to time, I hope every now and then, your opponent will gloat over your failure. It is a way for you to understand the importance of sportsmanship. I hope you'll be ignored so you know the importance of listening to others, and I hope you will have just enough pain to learn compassion. Whether I wish these things or not, they're going to happen. And whether you benefit from them or not will depend upon your ability to see the message in your misfortunes." And another: "The notion that a university should protect all of its students from ideas that some of them find offensive is a repudiation of the legacy of Socrates, who described himself as the "gadfly" of the Athenian people. He thought it was his job to sting, to disturb, to question, and thereby to provoke his fellow Athenians to think through their current beliefs, and change the ones they could not defend." Last one: "Education should not be intended to make people comfortable; it is meant to make them think."
The Self-Driven Child by William Stixrud and Ned Johnson: Also a MUST READ, even if you don't have children in the home anymore. It's about helping children become more independent, but I found 90% of the book directly applicable to myself. One of my favorite quotes: "We live in a world where "boredom" is a dirty word, and people often compete to see who's busier, as if their sense of self-worth could be measured by how little time they have." One more: "We really can't control our kids—and doing so shouldn't be our goal. Our role is to teach them to think and act independently, so that they will have the judgment to succeed in school and, most important, in life. Rather than pushing them to do things they resist, we should seek to help them find things they love and develop their inner motivation. Our aim is to move away from a model that depends on parental pressure to one that nurtures a child's own drive. That is what we mean by the self-driven child."
Just for fun, here is a list of the books I wrote this year:
Amish Christmas Miracles–Now Available
The Amish Quiltmaker's Unexpected Baby–Coming February 2021
The Amish Quiltmaker's Unruly Inlaw–Coming June 2021
First Christmas on Huckleberry Hill–Coming October 2021
Do you have a favorite book you read this year? I'd love to hear about it in the comments.