By Nicole Thorpe.
Immediate disclaimer- this recipe makes a double batch, because it's necessary to have copious amounts of these on hand. My family of 5 makes quick work of them, and leftovers are scarce.
I love fall; it's my favorite season. I love the colors and the chill. I love pulling out my comfy sweaters and hot chocolate book comas. So these pancakes feed my soul. They're like a delicious fall themed throat punch. They are full of rich flavor and lots of great spice. You can refrigerate or freeze extras, and they are beautiful right out of the toaster on a chilly morning.
Mix your wet ingredients first (milk, pumpkin, melted butter, eggs). You will get this nice orange color- so festive.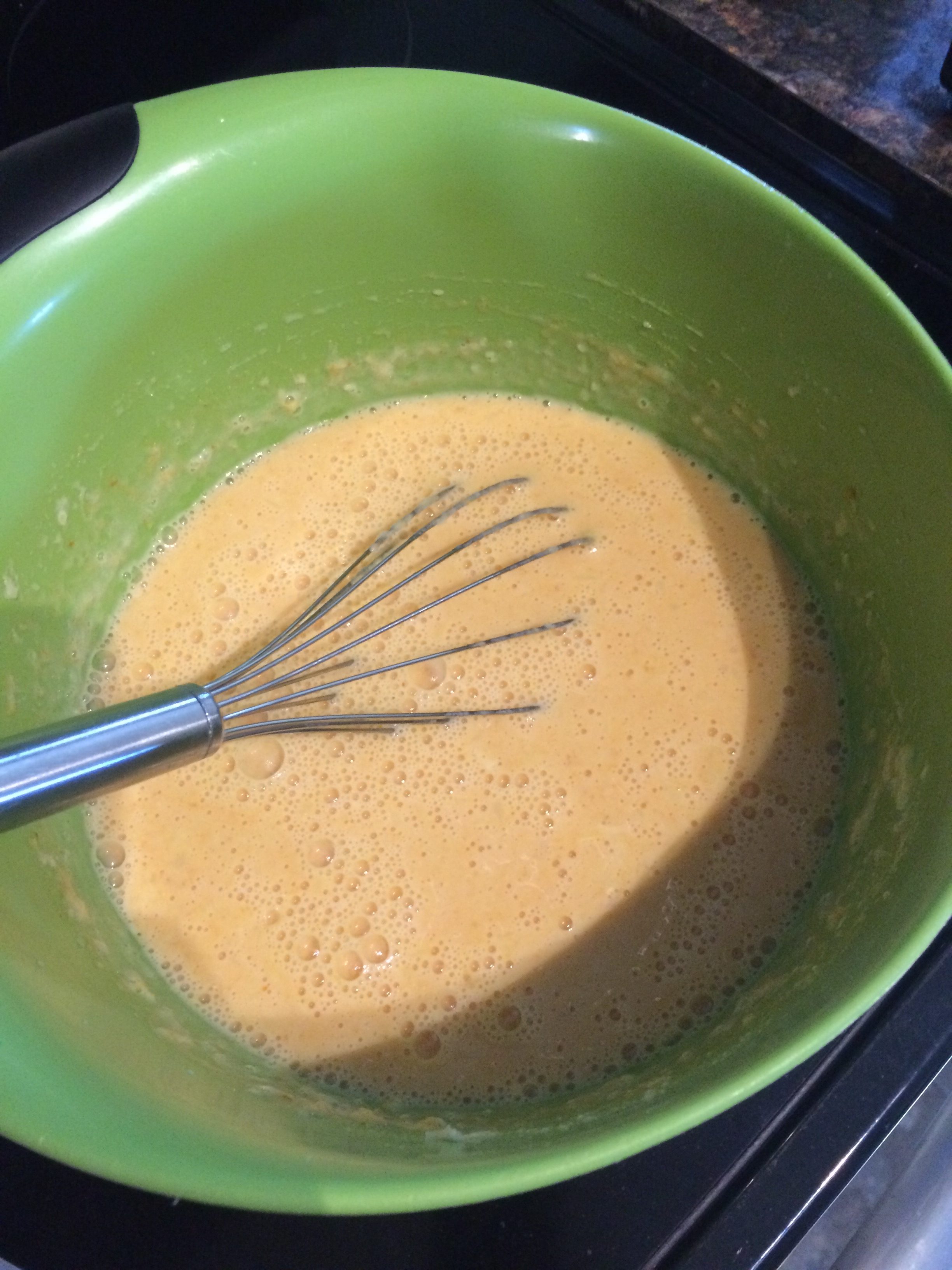 Add the dry ingredients and mix. This is a picture of what a pinch of ground cloves looks like.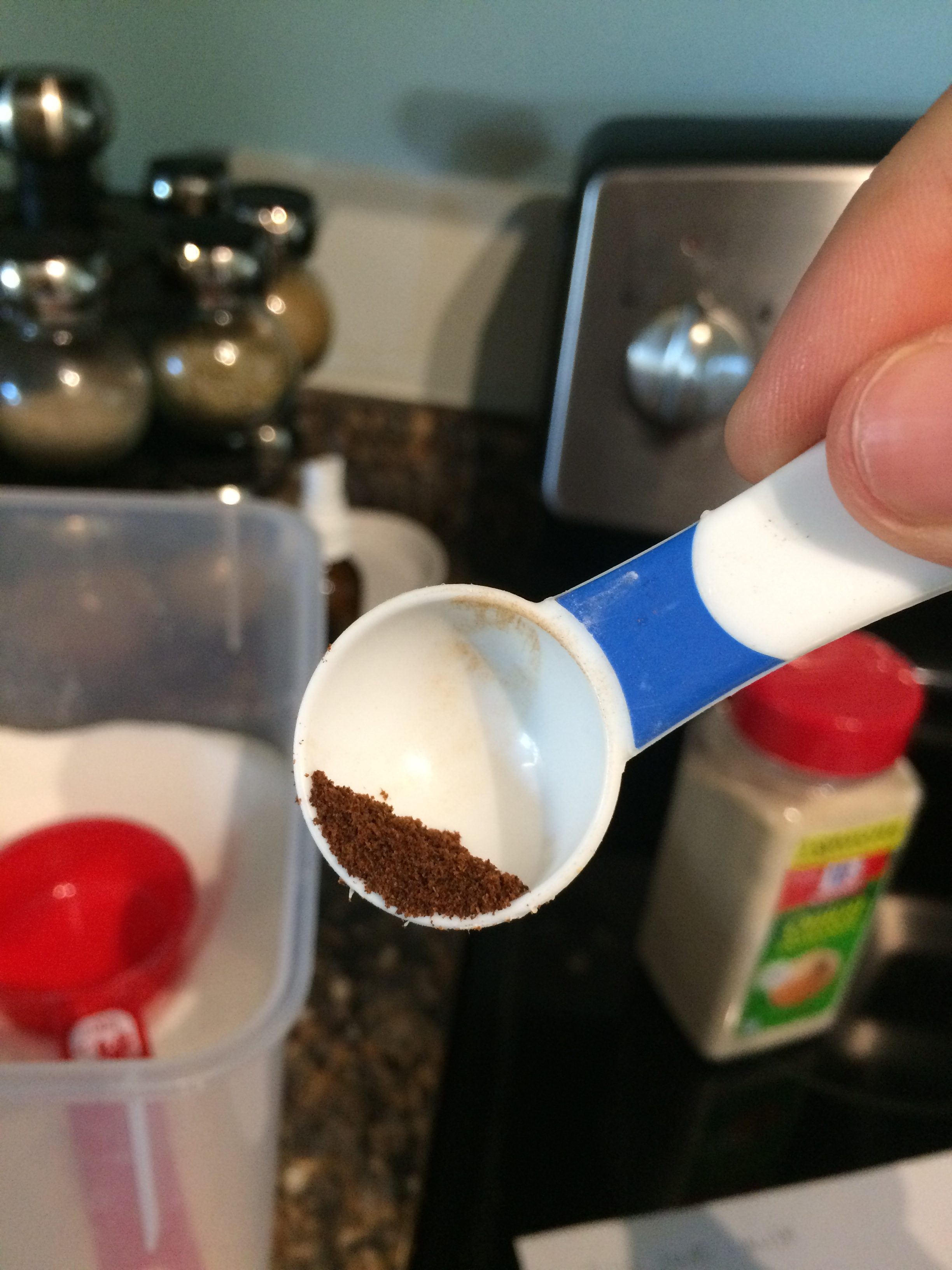 The batter consistency is perfect for me, but if you want it thinner you can add a bit more milk. Pour by ¼ cups onto a warmed griddle or pan (medium to medium high heat) and cook for 2-3 minutes per side.
These don't require any sides at all, but today we needed some bacon to go with these beauties. Top them with butter, maple syrup and some powdered sugar- make yourself a cup of tea. Taste that? It tastes like pure contentment ☺
Happy fall, y'all!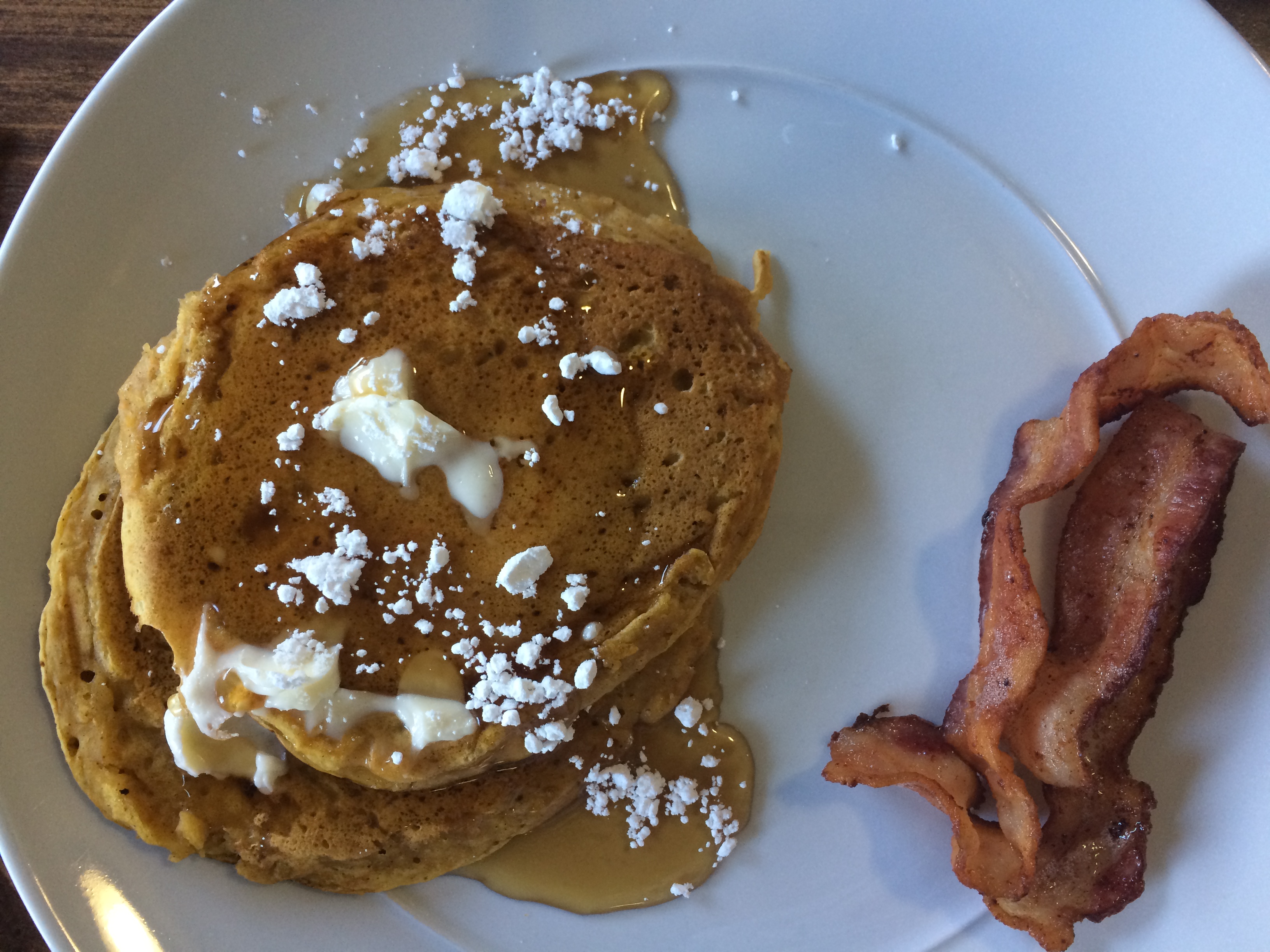 Ingredients
2 cups milk
¾ cup canned pumpkin
¼ cup melted butter
2 eggs
2 ½ cups flour
¼ cup sugar
1 ½ Tbs. baking powder
1 teaspoon cinnamon
1 teaspoon ginger
1 teaspoon nutmeg
1 pinch ground cloves
1 teaspoon salt
Instructions
Whisk the wet ingredients together in a large mixing bowl
Add the dry ingredients and mix until well incorporated
Use a ¼ cup to scoop batter onto a greased griddle
Cook for 2-3 minutes per side
Serve with butter, maple syrup and powdered sugar