Pie is actually my favorite dessert, but I rarely make pie because it takes a bit of time.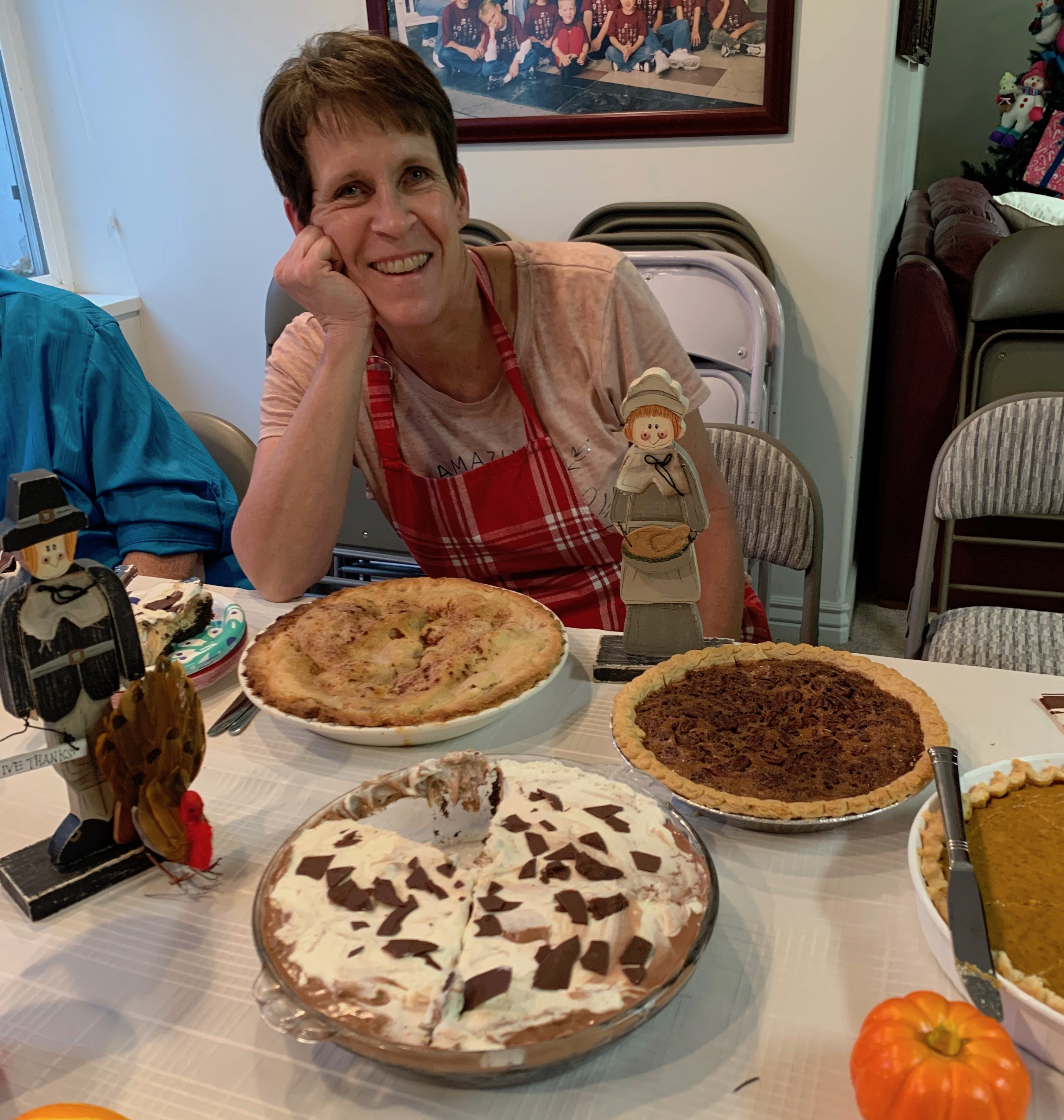 Thanksgiving is pie making time for me. Last year, I made three different kinds of pie for Thanksgiving and a friend made another. The recipe for Peanut Butter Chocolate Pie is here, and the recipe for my favorite apple pie is here. I have always used the pumpkin pie recipe on the Libby's Canned Pumpkin label. It has never failed me.
Here is the recipe for Chocolate Pecan Pie that is definitely not low calorie but so delicious. Hey, low calorie pies are against the law at Thanksgiving! Have a lovely holiday!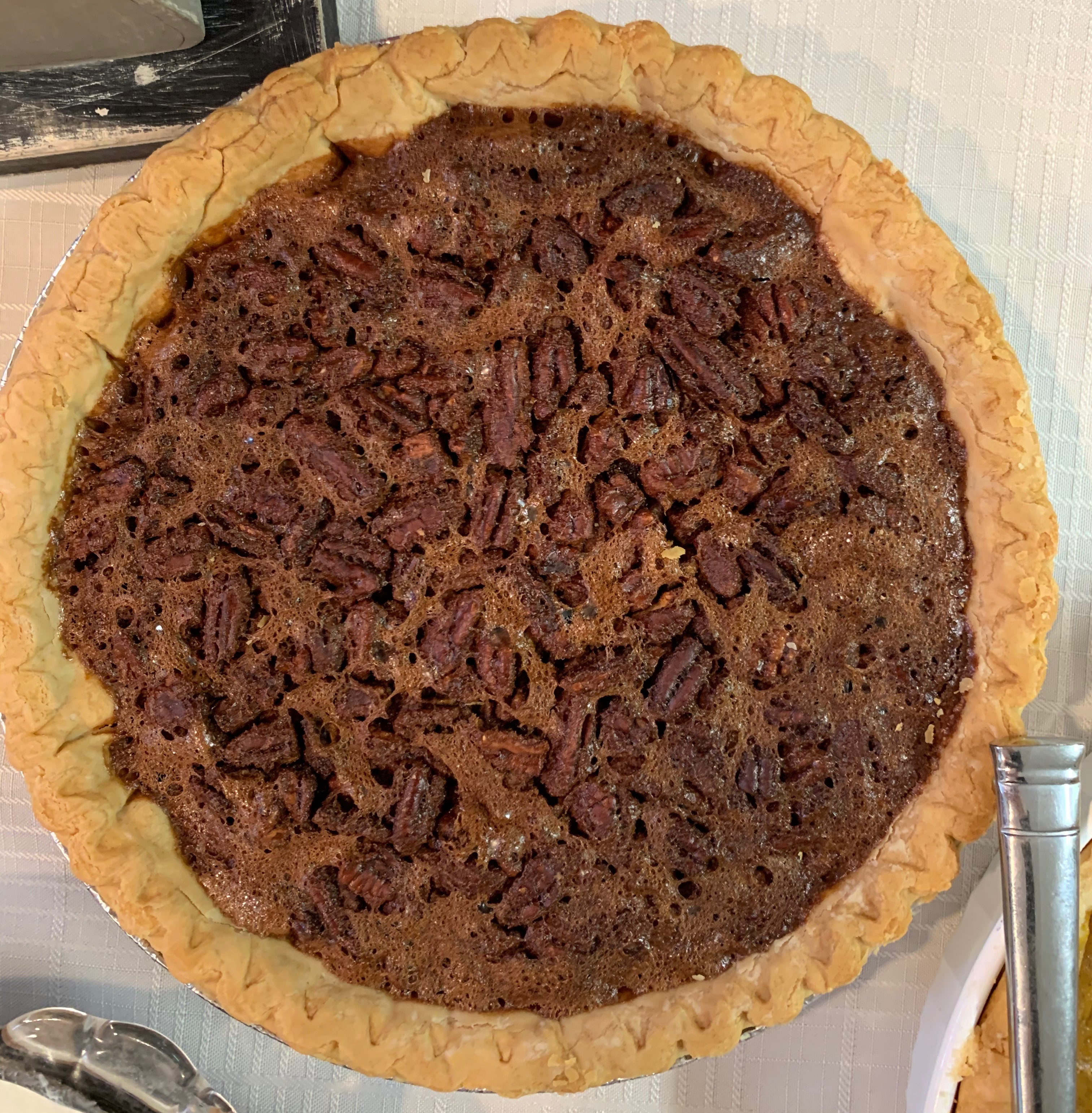 Chocolate Pecan Pie

Cook Time
1 hour, 10 minutes
Total Time
1 hour, 40 minutes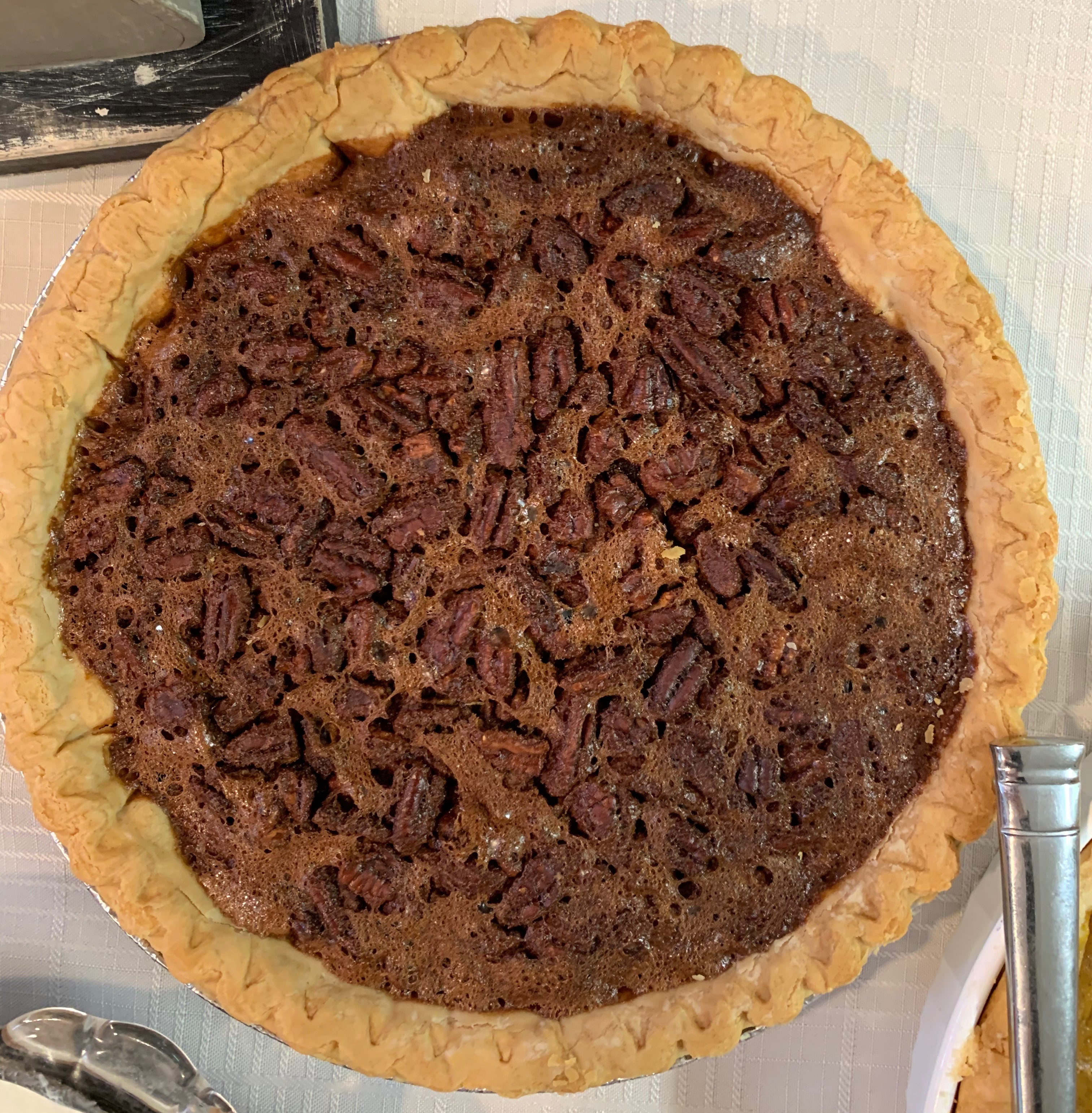 Ingredients
4 tablespoons butter
3 ounces chopped semi-sweet chocolate chips
2/3 cup light corn syrup
3 eggs lightly whisked
1/2 cup light brown sugar
1 tablespoon unsweetened cocoa powder
1/2 teaspoon salt
1 tablespoon vanilla extract
2 cups coarsely chopped pecans
1 9-inch unbaked pie crust
Instructions
Preheat oven to 350 degrees.
In a small saucepan, stir the chocolate and butter over medium heat until melted, stirring frequently. Remove from heat and allow to cool slightly.
In a large bowl mix together corn syrup, eggs, brown sugar, cocoa powder, salt, and vanilla until smooth. Stir in the melted chocolate and pecans until combined.
Pour mixture into pie crust.
Bake on center rack of oven for 60 to 70 minutes. Cool for 2 hours before serving.