My idea for my new "Honeybee Sisters" series was born on a beautiful September day on an Amish farm in northeastern Wisconsin. Our tour guide took us to a beautiful farmhouse on the outskirts of Bonduel and introduced us to the Amish woman who lived there. She had the most beautiful yard and garden with grape vines and chrysanthemums and pumpkins, and I fell in love with the place.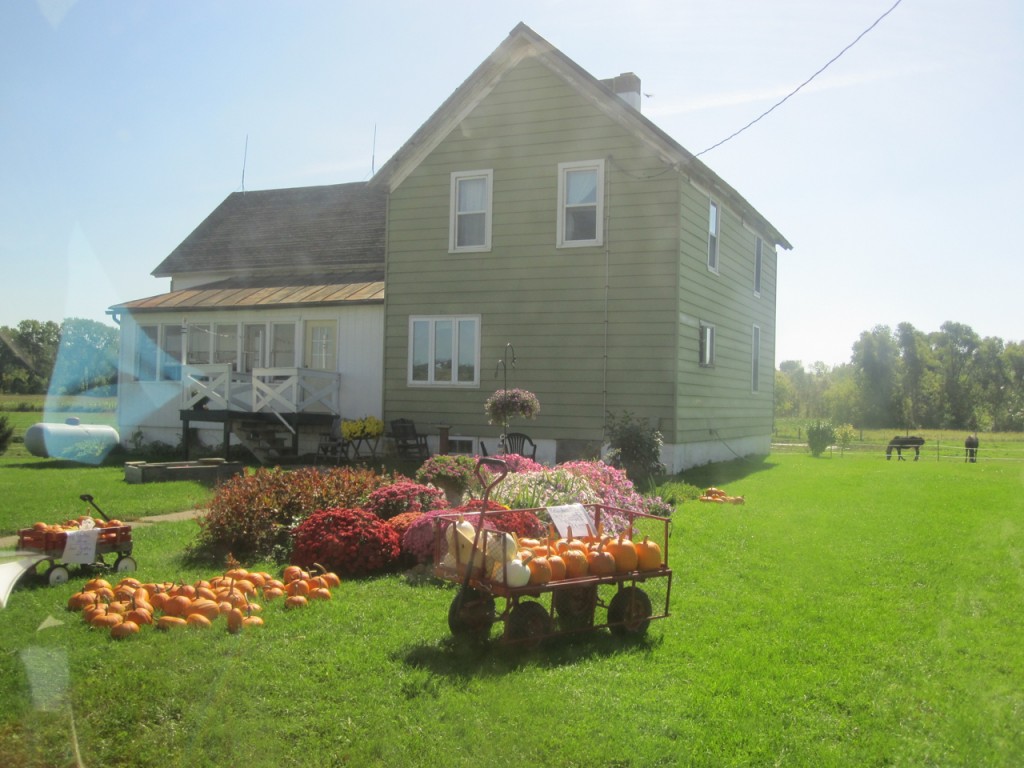 This farmhouse is the setting for "The Honeybee Sisters" series, starting with "Sweet as Honey," which comes out June 28. I first considered a family of girls who grew chrysanthemums, but my thoughts soon turned to honey and all the wonderful recipes that can be made with it. Thus, the Honeybee Sisters idea grew and so did an idea for a cookbook. Last time I talked a little more about the cookbook. This week, I wanted to share some of the pictures I took at that farmhouse in Bonduel, Wisconsin so you can picture the Honeybee Sisters' place for yourself.
Do you wonder what the wire going from the house to the barn is? So do I. 🙂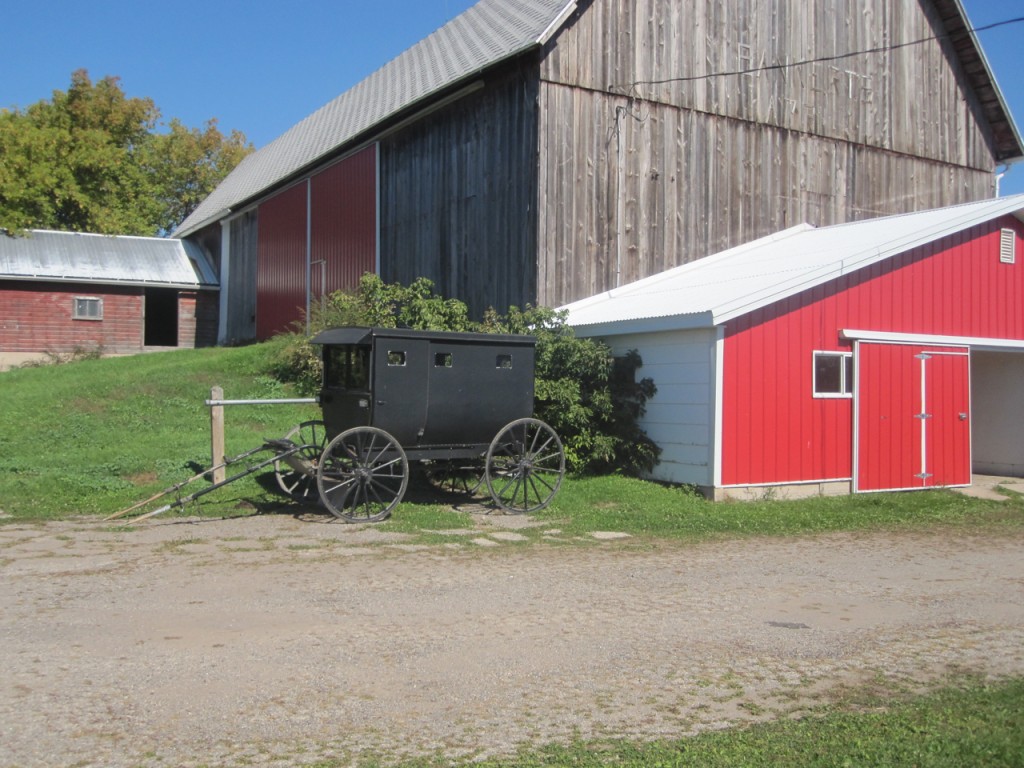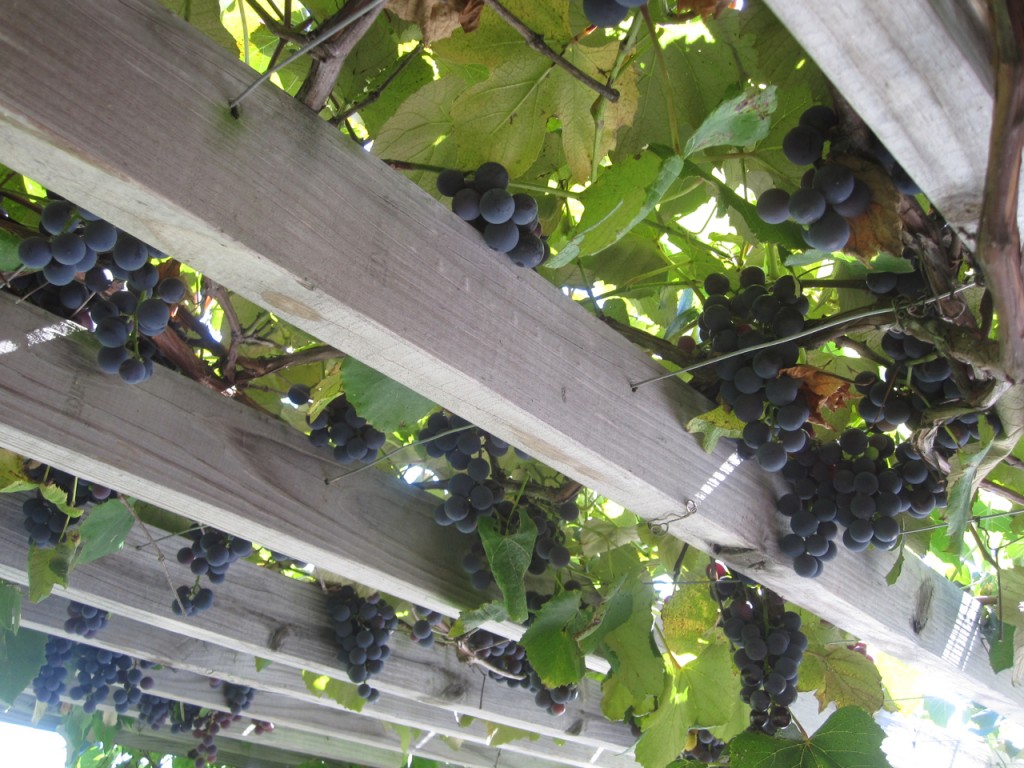 Romantic Times Book Reviews gave "Sweet as Honey" 4 and 1/2 stars plus a "Top Pick" rating, their highest honor. They said: ""Heart-clenchingly romantic and wryly hilarious, Beckstrand's latest novel sets the stage for another charming series. A cast of winsome characters, including the unconventionally delightful Aunt Bitsy, traipses across the pages into readers' hearts. Warmly written, well-paced and brimming with affection, Sweet as Honey is sure to become a fan favorite."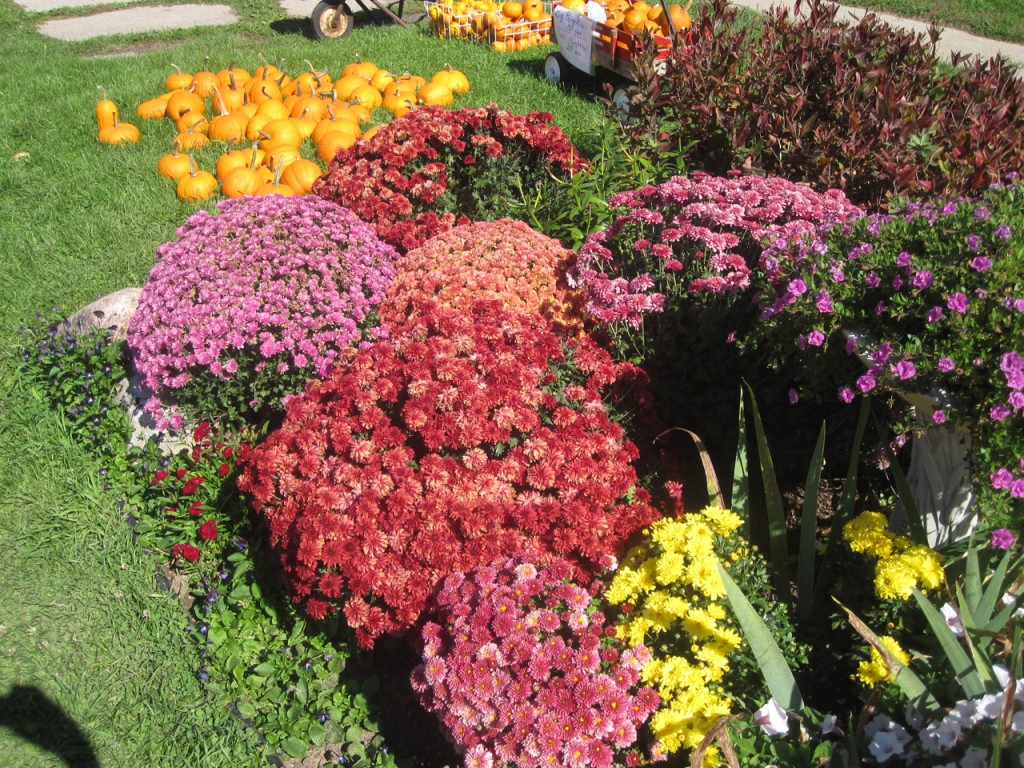 Publisher's Weekly also awarded "Sweet as Honey" a starred review, saying, "Beckstrand (Huckleberry Hearts) opens a series in her Wisconsin Amish setting with a "wonderful-gute" novel that celebrates women's resourceful strength and pluck, rewarding the good-hearted who keep close to the spirit (if not the letter) of traditional values over those who are concerned with maintaining appearances but fail at human connection. The three Christner sisters live with their protective aunt Bitzi, whose sarcastic vocal prayers and habit of wearing earrings—a holdover from her Englisch days—break all protocol. They make a modest living through the hard work of keeping bees. Dan Kanagy returns from a trip full of teasing words for his longtime crush, Lily Christner, but his kindness and enthusiasm for helping with hive chores, mousetraps, and buggy rides are in notable contrast to the behavior of her fiancé, stingy, selfish, and judgmental Paul Glick, who is mostly concerned with grooming Lily to be a modest wife. Beckstrand humorously displays the awkwardness and immaturity of her young protagonists while uplifting them, and though readers will have a good idea of where the story is going, its unfolding is delightfully sweet. As a bonus, the beekeeping details are accurate, and Beckstrand includes some tasty recipes."
I hope you'll pick up a copy of both "Sweet as Honey" and "The Honeybee Sisters Cookbook." The cookbook will be available July 11 and "Sweet as Honey" is now available! It's going to be a delicious and romantic summer.