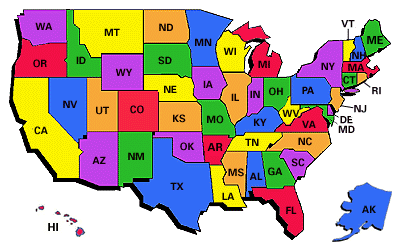 As many of you know, Felty Helmuth, one of the matchmakers of Huckleberry Hill, loves to play the license plate game. I made that part of Felty's character because I adore the license plate game. So, I have decided that I want to play again in 2107 starting today! Would you like to join me? I'd love to hear of your license plate searching adventures and I would also love to hear when you find all fifty states.
In 2016 I found my last license plate in November. My daughter had been having a rough time with her pregnancy, and I drove the 45 minutes to her house to pick up her children and bring them up to my house to sleep over for a few days. As I was driving into her subdivision, I saw Rhode Island parked on the street. I was so excited, I quickly stopped the car and just sat there looking at her for a few minutes. So the moral of the story is that no good deed goes unrewarded.
I'd love to hear your stories of past adventures and also your stories this year. There will be a special place on my home page throughout the year that you can click on to bring you back to this license plate game blog page where you can enter comments and share your adventures. I'll be here too! Happy hunting!