| By Richard Gappmayer, Jennifer's dad |
When I was growing up, my mother could not do the laundry because the two-tub washer was in the basement and she had rheumatoid arthritis. She was confined to a wheelchair many times in her life. One of my brothers or I did the washing. About this time the automatic washer was brought onto the market. It was new and had to be bolted to the floor because it would spin vertically rather than horizontally. Dad found a place on the main floor where he could bolt it down. I still did the washing even though Mom could get to it easier. We had no dryer so the clothes had to be hung out. We had a line mounted on pulleys so that I could stand in one place and hang all the clothes.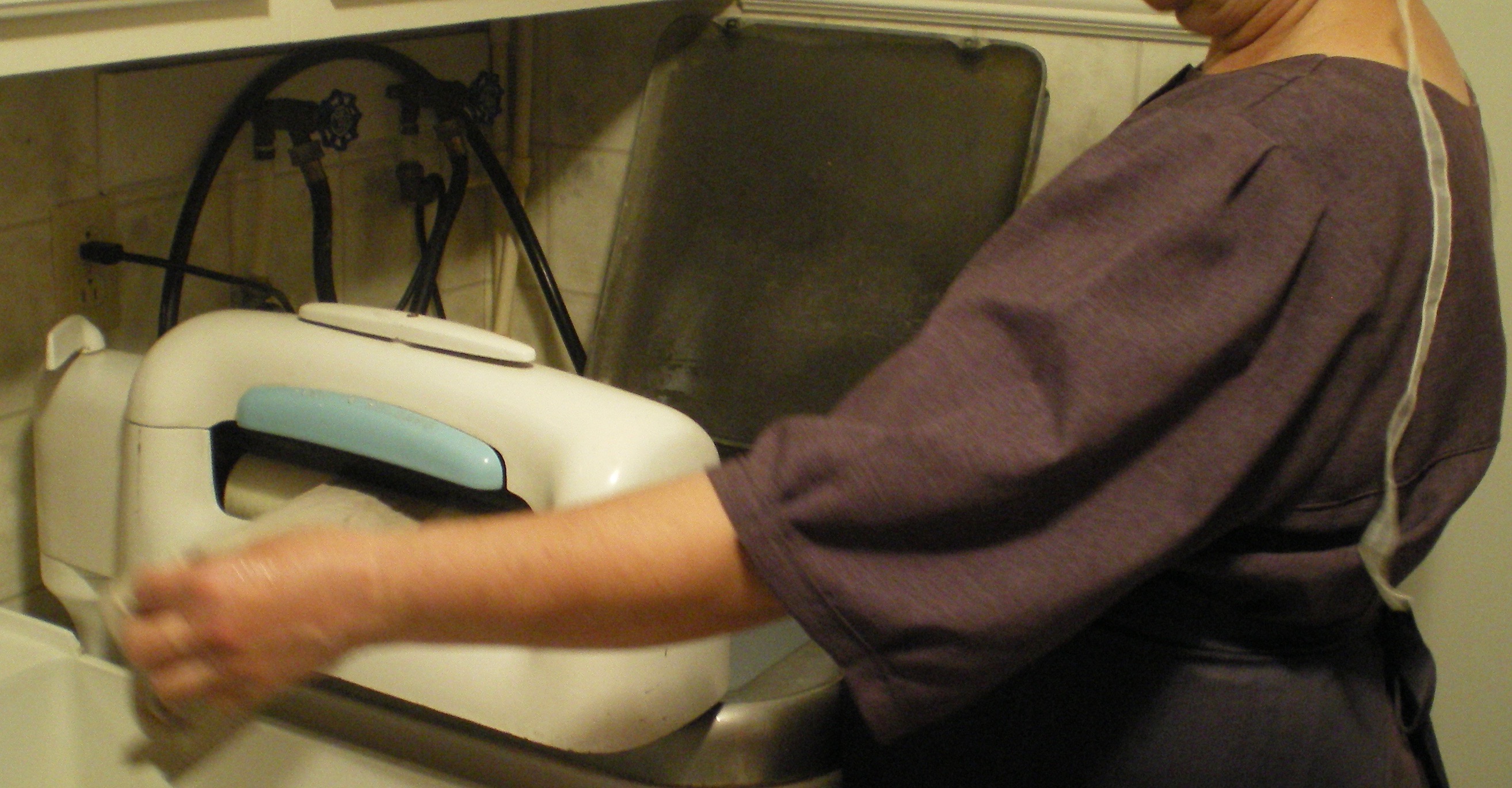 Since I brought up the washing let me tell you about the old washing machines. Many Amish use this kind of washing machine and power it with a gas-powered generator. The machine usually consisted of two tubs attached with a wringer between them. Each had an agitator in the bottom. Each step would have to be started and stopped by the user. Nothing was automatic. I would put the laundry into the first tub along with the detergent and then turn it on. The tub would fill with water and then the agitator would start turning. It would run for a short time, fifteen or twenty minutes, then it would stop, and the water would drain out. I would then feed the clothes, one at a time, into the wringer. The wringer squeezed out the water and the article of clothing would fall into the other tub. This tub would be filled with clean rinse water. After all of the laundry had gone through the wringer and into the rinse, I'd start the agitator and it would rinse everything. After an appropriate amount of time, I'd put the clothes back through the ringer to squeeze the clean water out. I'd collect the wet laundry in a clothes basket, take it to the clothesline, and hang it up to dry. Then, of course, after drying, it had to be removed from the line, folded and put away. It was an all-day job.