On Saturday, the Utah Romance Writers of America sponsored its third annual readers luncheon at the Davis Conference Center in Layton, Utah. I had the privilege of hosting a table. NYT bestselling authors RaeAnne Thayne and Jill Shalvis spoke and there were lots of prizes and lots of fun! I decided to give away Advanced Reader copies of "Courtship in Huckleberry Hill" which doesn't come out until the end of December.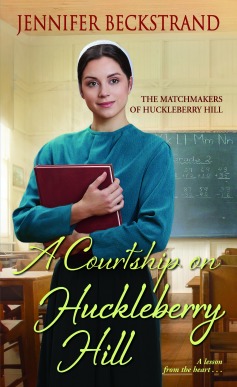 I decorated my table to match the colors on the book and gave each of the people at my table a bucket with a book, a mug, an apple, a ruler, a candle, and a small chalkboard. Imagine my dismay when I got to the luncheon to set up and saw that the tablecloths were purple and the napkins were green. Talk about clashing! But everything turned out okay. We all just ignored the colors on the table and focused on visiting and having fun together.
If you live in Utah or plan to be here next year at this time, you definitely should consider coming to the Utah Readers Luncheon. The food is amazing, the company is even better, and the books are plentiful. Here are a few pix of the event. Maybe we'll see you next year.